Jacob Goodwin, Multimedia Reporter

February 28, 2020
What's up with the borders of Ward 8 in Burlington? Here's an interview with Cynic news reporter Lilly Page about her article on the subject.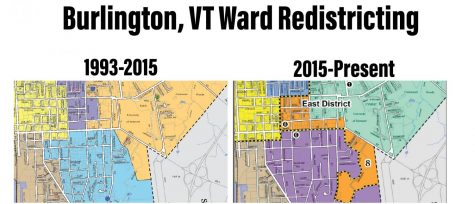 Lilly Page, Cynic News Reporter

February 26, 2020
Five years after the city of Burlington redrew its voting districts, a city councilor who helped make that decision said she's left with regret. "It felt gross to be a part of it," said Rachel Siegel, who was a city councilor for Ward 3 at the time. "It was one of the worst experiences of...
Alek Fleury, Managing Editor

February 25, 2020
A gerrymandered student ward and an encouragement to vote.