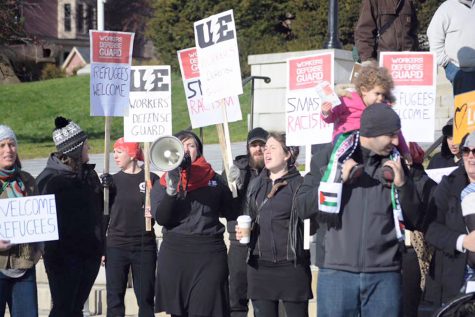 John Riedel, Staff Writer

December 3, 2015
UPDATED: 12:31 P.M. Dec. 7 UVM students joined residents in Montpelier to rally in support of Gov. Peter Shumlin's announcement that Vermont will continue to accept Syrian refugees. There were two rallies that took place Nov. 20 and Nov. 21. The event was organized by Vermont residents, i...
Kelsey Neubauer, Senior Staff Writer

November 11, 2015
Church Street lit up as residents, students and workers stood symbolically with two people of color who found Ku Klux Klan fliers on their door Oct. 31. "We are not afraid," the crowd chanted, led by Vicki Garrison, a Burlington resident who spoke at the rally. Many of the United Electrical, Rad...