UVM Parents Take to Facebook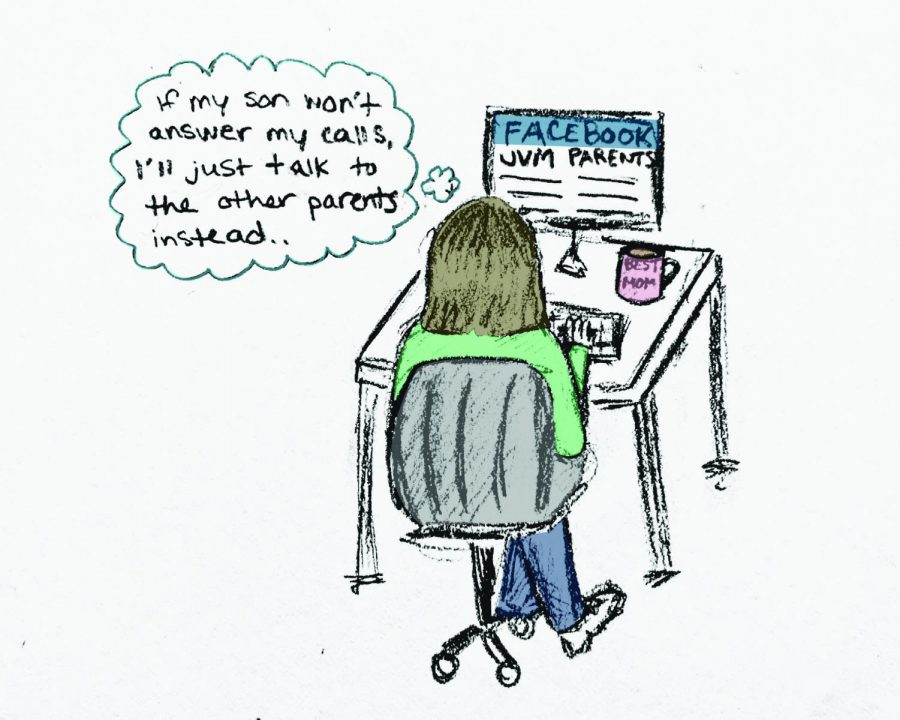 Mike Hurley, Feature Writer
October 23, 2018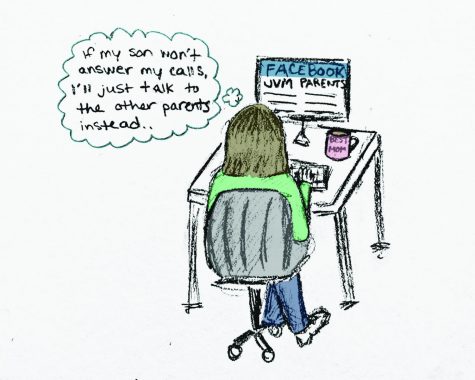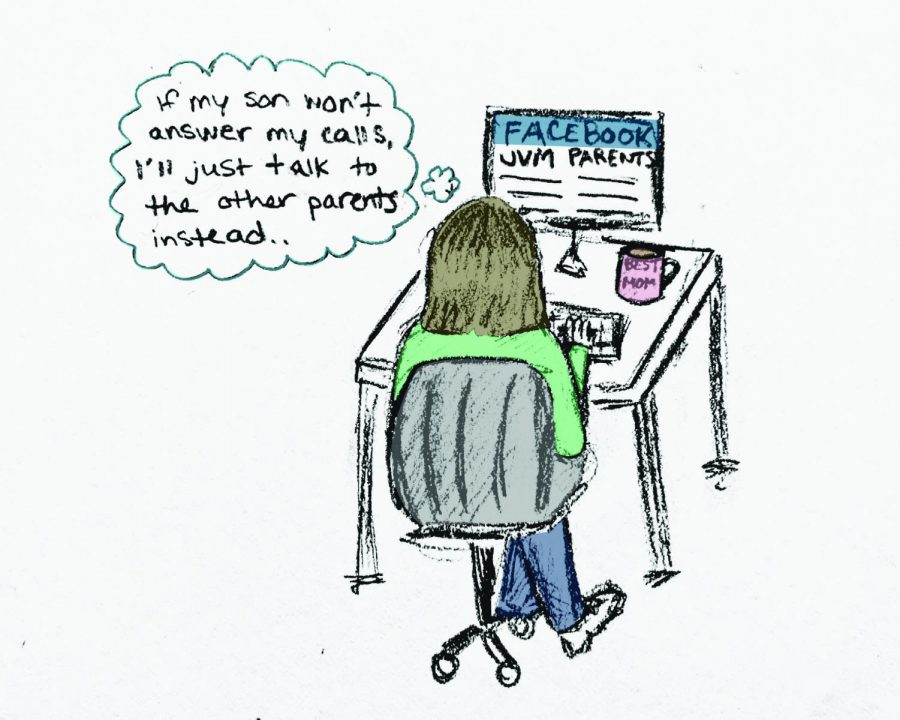 When students feel the urge to share their concerns about college life, they might log onto the student-run meme page Make UV Groovy Again.
They might wonder, though, where their parents go when they have a burning question about UVM; who they talk to when they feel like sharing any number of UV Groovy thoughts and ideas.
It's quite possible that they've found their way onto the UVM Parent & Family Discussion Group on Facebook.
"My parents are on there," first-year Molly Swiencki said. "My dad usually sends me funny things [from the page]."
Often, charming photos of Burlington, captioned by subtle reminders of gaps existing between both generations and cultures are posted.
In one post, parents marvel at the sentiments expressed by use of sticky notes displayed on dorm room windows.
"While visiting UVM it was nice to see the students supporting each other with messages across from each other. It's a big adjustment for parents and students!" wrote a parent who posted multiple photos of post-it messages in Central Campus Residence Hall.
Other parents are eager to share their experiences exploring Burlington culture.
"This maple creamy/ee was the best thing I ate all weekend in Burlington!" posted one enthused UVM mom after trying the beloved dairy dessert for the first time. The established spelling of the beloved Vermont dairy product is "creemee," according to a June 2015 New York Post article.
Some parents just want to share their joy upon being reunited with their students.
"Made it up to see my schmoopy this weekend . . so happy!" one parent posted along with a smiling photo of her and her son. "He really seems settled and happy (!?!?) and it is so freakin gorgeous [in Burlington]."
These endearing interactions demonstrate how social media has allowed family members, both in-state and out-of-state, to observe and cherish the delightful customs of UVM culture.
In some ways, the group functions as a sort of secret club for parents. In order to join, a prospective member must answer two questions to prove that they belong to the parental demographic of the group.
The first asks whether or not they are parents or guardians of a UVM student. The second asks for their student's graduating year. "Please note: this group is for parents and guardians of UVM students. It is not intended for students," is stated after the latter question.
Much of the knowledge contained within this archive comes from UVM alumni, as well as Chittenden County locals like Mark Bullock, who serves as one of the page's moderators, alongside fellow dad Mike Rubinstein.
"We take our jobs very seriously. Our goal is to leave a legacy that lasts long after our own kids graduate." Bullock said.
Both fathers have managed to utilize their skills as former IBM employees as a means of innovating the forum.
Working with the page's ten administrators — some of whom run the official pages of the University of Vermont and the UVM Wellness Environment — the two moderators share a deep sense of purpose in what they do for the community as a whole.
Over the past year alone, the group's population has grown exponentially. When Rubinstein and Bullock began as moderators, a mere 900 parents and guardians occupied the page.
As of Oct. 21, the group boasts 2,219 members. Bullock and Rubinstein have noticed that family members tend to join during certain times of the year, namely during orientation and at the beginning of a new semester.
"In May, June and July, we sometimes get 30 new members in one day," Bullock said.
Considering the increasingly widespread use of the forum, he reflects fondly upon the wholesome atmosphere that has been cultivated therein by doting moms, goofy dads and other invested family members.
"It's a really great community," he said. "There's rarely anyone who will judge you, and more often than not, there's always someone there to offer help."
One parent expressed her gratitude for the maintenance of the group: "Thank you to University of Vermont and the moderators of this page for supporting a forum for parents to express and address concerns, share information and provide support!"
In response, UVM's official page commented "We're happy to hear it!" with a smiling cat emoji.
With the page receiving an average number of nine new posts a day, the UVM Parents & Family Discussion page sustains itself as a light-hearted space where Catamount family members can connect with each other by learning about, laughing at and loving all things UV Groovy.