Over my dead body
February 24, 2016
The 1970 music and film festival that replaced Kake Walk was met with some opposition.
After Friday night's judging of sculptures, the Alpha Gamma Rho fraternity carved walkers as an addition to their ice sculpture, according to a Feb. 20, 1970 Cynic article.
The next evening, two members of Alpha Gamma Rho kake-walked onto the gymnasium floor to receive the trophy for snow sculptures, according to the article.
"Cotton Babes," was played at the Alpha Gamma Rho and Kappa Alpha Theta houses that night, according to the article.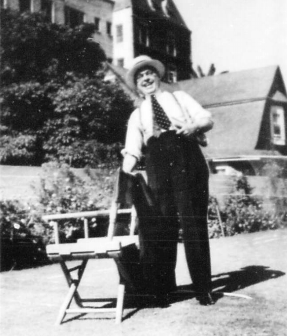 On the Sunday evening of the weekend, roughly 800 students gathered in Simpson Dining Hall to watch an impromptu Kake Walk, performed by members of multiple fraternities, according to another Feb. 20, 1970 Cynic article.
During the event, eight to 10 black students from St. Michael's College in nearby Colchester entered the UVM dining hall in protest Garrison Nelson said.
"If there's going to be any walking tonight, it'll be over my dead body," they said, according to the Cynic article.