ArtsRiot reopens and rebrands at Art Hop
September 20, 2021
As summer comes to a close, Burlington residents come together and celebrate the arts with lively exhibits and local food and music.
The South End Arts District hosted the 29th annual Art Hop Sept. 10-12. The festival supports local artists in Burlington by giving them spaces to showcase their work. Local venue ArtsRiot chose its post-pandemic reopening for Art Hop weekend.
The event hosted hundreds of local artists and dozens of local studios exhibited works, according to the South End Arts Business Association website.
ArtsRiot is an integral part of the South End's artful community. New owner Alan Newman used this year's Art Hop to reopen the space and introduce the changes he made during the pandemic.
"The whole idea of ArtsRiot is that it is a community gathering place," Newman said.
Rather than focus solely on music, Newman said he wants to include more visual arts exhibits and theatrical performances. 
The physical changes made to the venue reflect the intention to diversify its entertainment, Newman said. A new open-area bar doubles as an art gallery and performance space. 
Last Saturday, pieces from Vermont artist Karen Guth's collection of photographs on post-industrial Detroit lined the walls. Newman said that he is especially interested in striking art.
"I love destruction. I've always been fascinated by industrial failure," Newman said. "What Karen did with her camera is show the destruction of Detroit through the industrial car manufacturing plants that are in total disarray."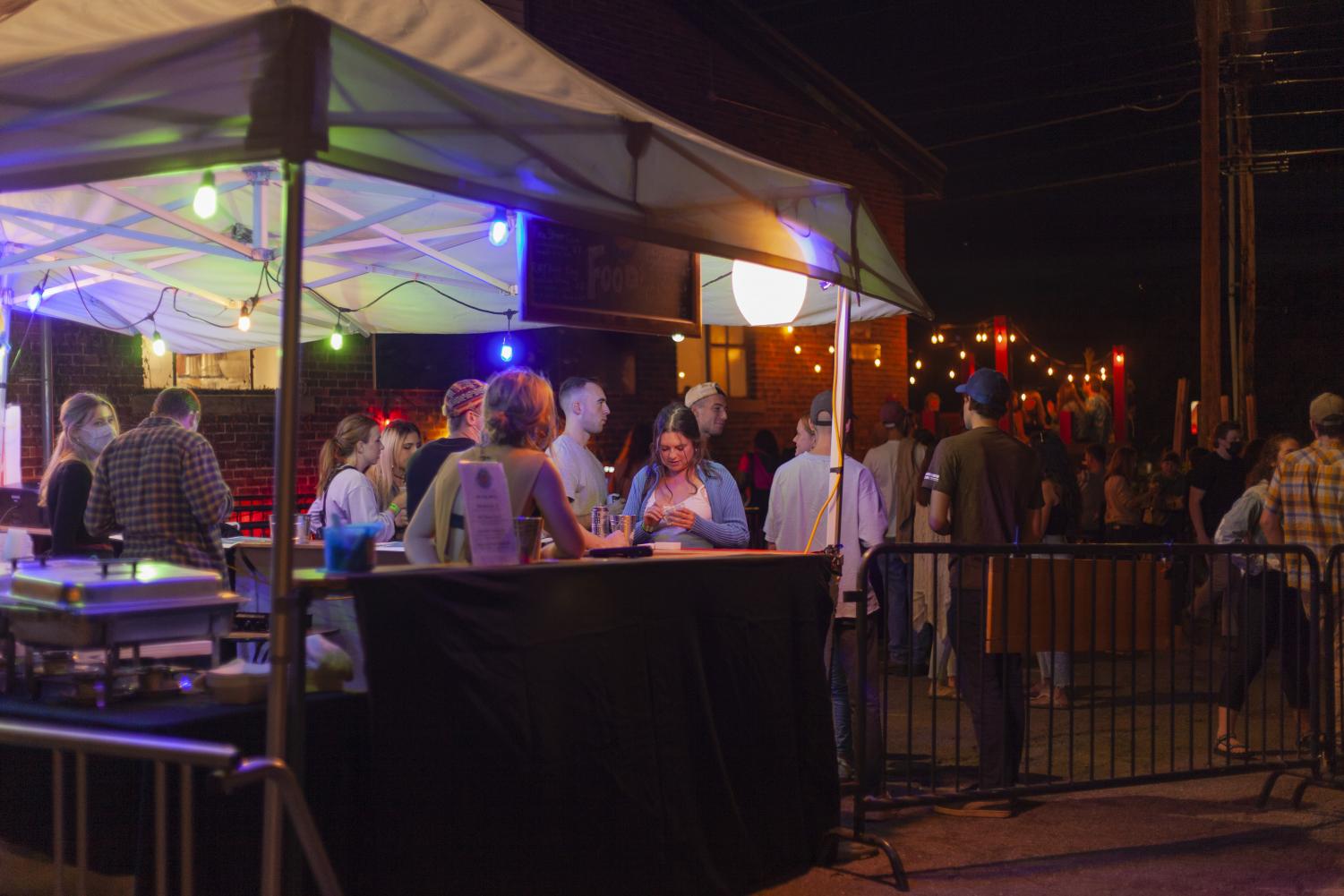 In addition to the art exhibit, a slew of performance artists and DJs were on the schedule for the night.
"I'm just trying to provide a variety of activities to challenge what people think and how people see the world," Newman said.
This sense of diversity and community that Newman seeks for ArtsRiot permeated throughout Art Hop, and visitors picked up on it. 
"It was amazing to see how many artists there are in Burlington and how different the art styles were," first-year Samantha Clancy said. 
Along with the diversity of art, Clancy said she connected to the community of Art Hop.   
"Instead of it being in a store you had the artist in front of you," Clancy said. "Supporting them and talking to them just made it more interesting and more connected." 
Local artist Bethany Andrews-Nichols said this year's Art Hop felt like the South End's symbolic reopening.
"Last year I didn't want to be the one policing masks and it was too much to take on as an artist," Andrews-Nichols said. "This year I feel like everybody is kind of on the same page." 
With brand new spaces and strategies, Burlington's arts district has returned full steam ahead with ArtsRiot reasserting itself in the middle of it all.