Stone Soup serves food and conversation for workers and patrons alike
January 25, 2022
Cooks converse with customers, scooping dishes from a steaming buffet while cheerful chatter wafts across the dining room. 
Zabby & Elf's Stone Soup, named after owners Avery Rifkin "Zabby" and Tim Elliott "Elf,"  resides on 211 College St. The unique, locally sourced cafe began serving Burlington citizens in 1997. 
The restaurant got its start after Elliot worked in a vegetarian deli for seven years and applied for a job with Avery Rifkin, who also ran a deli. Rifkin took one look at his resume and instead asked to become partners, Elliot said.
Elliott said he had a desire to cook all things vegetarian while Rifkin, who is an avid meat eater, did not. 
"First compromise was, it's not going to be an all vegetarian restaurant, we're gonna make food for everybody," Elliott said.
Elliott said the concept of community is nothing new to him as he grew up in a farm-to-table environment and learned early on the value of locally sourced food. 
"We have had this really tight relationship with a couple of farms for over 20 plus years," Elliott said.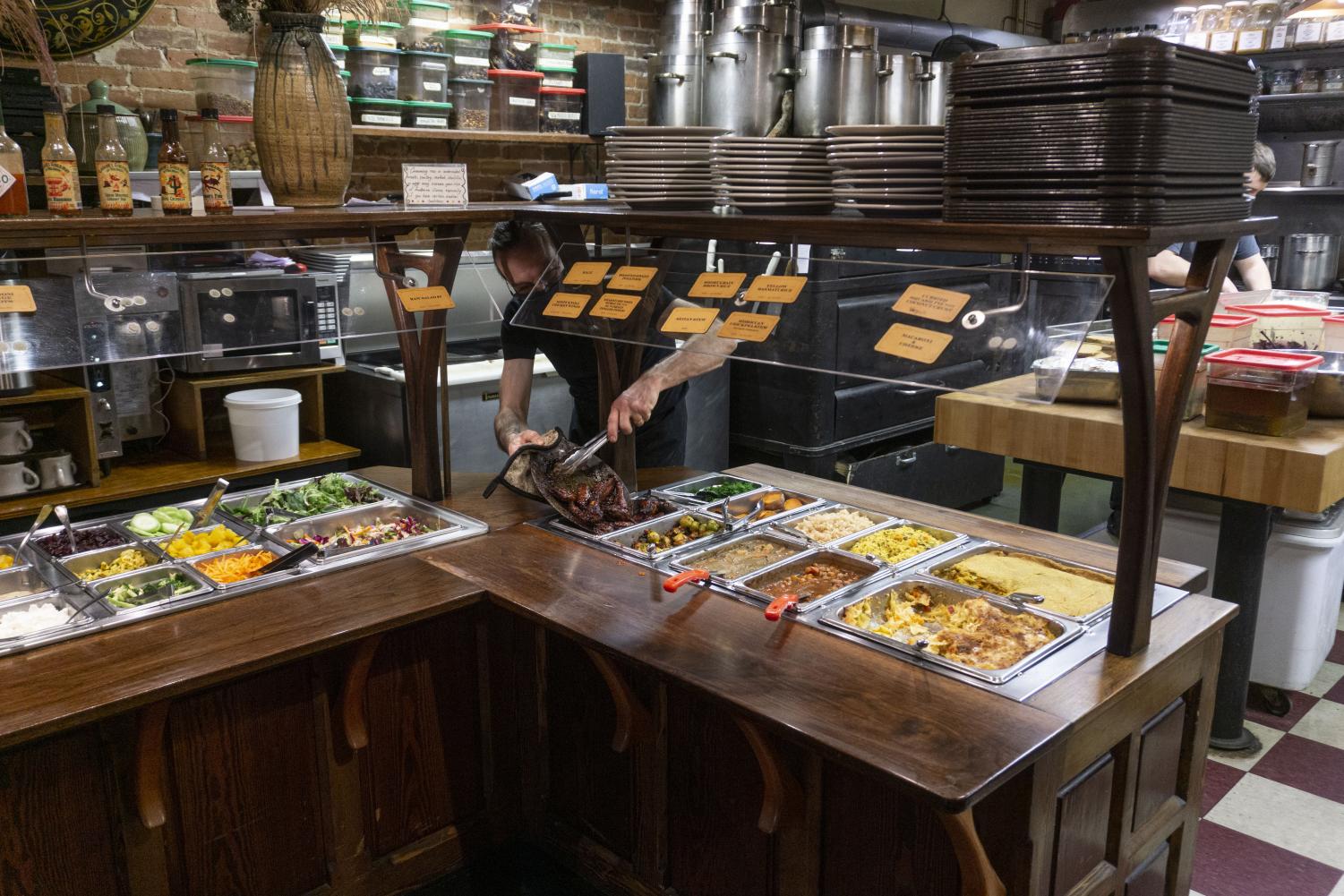 Stone Soup works with a variety of local partners that provide them with farm fresh ingredients, according to their website.
The eatery features weekly changing buffet options at its hot bar where customers bring their plates up the front and pay by weight. 
The restaurant interior is an open concept, and this is by no accident, Elliott said. The dining room is designed for social interaction.
On the right side of the restaurant rests the community table, crafted by a local artisan, where customers gather and socialize. 
"It's cozy, it's small and feels like typical Burlington in the way where it just feels very local," junior Grace Kreitler said.
With no walls separating the kitchen and the customers this unconventional style provides customers with the unique opportunity to regularly interact with those who prepare their food, Elliott said.
"This direct connection with the customer really creates, I think, a high bar for integrity on the food; you get all the feedback," Elliot said. "If something isn't right, and you hear about it, it really matters to you."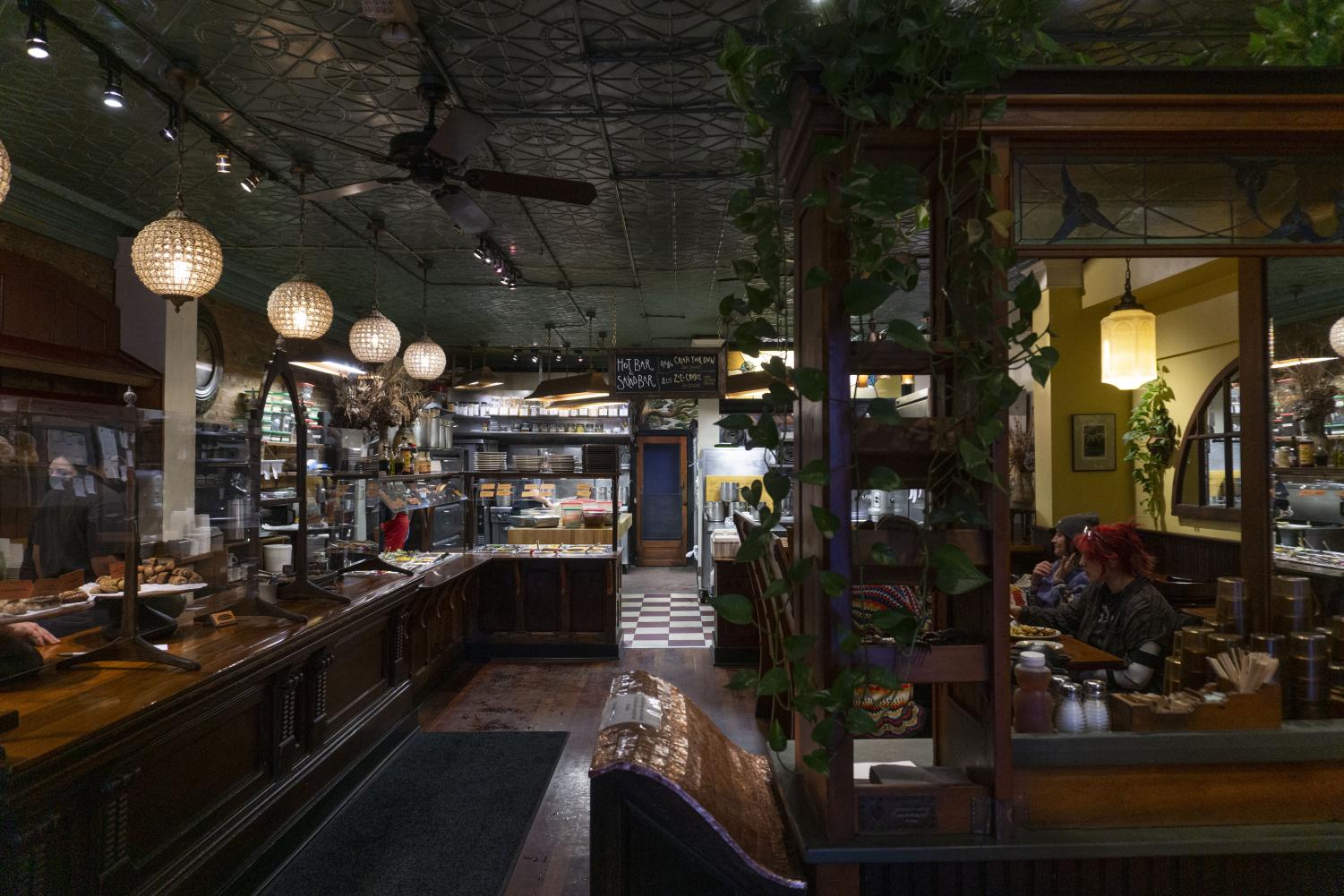 Allowing customers to observe and interact with the people making their food not only enables the creation of deeper, personal interactions between staff and customer, but it also creates an increase in self-accountability which results in higher quality food, Elliott said. 
"I take great pride in the fact that I remember a few customers' names and I talk to them about how their day has gone," employee Noah Jones Drayton said. "Anyone who comes in can expect to at least have an acquaintanceship if not a friendship with the other people here."
Stone Soup is open Wednesday and Thursday from 9 a.m. to 5 p.m. and Friday and Saturday from 9 a.m. to 8 p.m.