Farmers Market loses vendors, gains student traffic
October 22, 2021
Saturdays in early fall on Pine Street mean busy streets and bustling sidewalks.
The Burlington Farmers Market runs every Saturday and began in 1980. Originally located at City Hill Park, the market relocated in 2019 to west Pine Street due to renovations of the park, according to a May 2019 Burlington Free Press article. Ensuing pandemic restrictions strained vendors.
"The food is just better there, [the market] is tastier and it makes me feel good about what I'm buying," junior Jacqui Barbieri said.
The market went through many changes since the start of the pandemic, including rules against eating and drinking, mask wearing, and social distancing.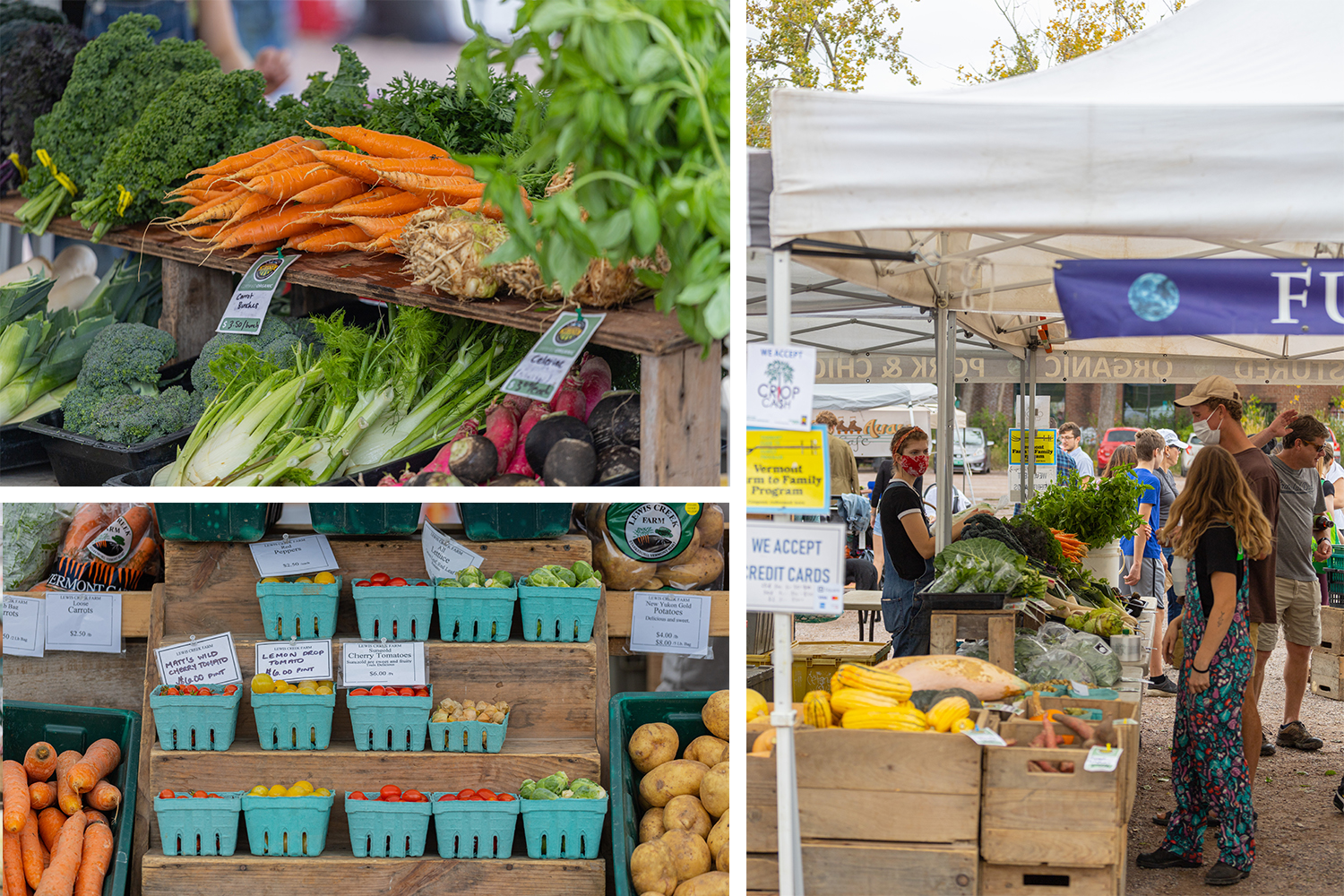 Following the CDC guidelines regarding COVID-19, farmers market organizers had to create new rules so that the market could open in the 2020 season. 
The market had to decrease the number of vendors last year due to COVID-19 restrictions, and although those limitations were rolled back, the market still hosts less vendors than usual, Market Director Hannah Stearns said. 
The full capacity for the 2021 season is 90 vendors but only about 60 signed up, Stearns said.
Joana Kalisz, owner of Happy Fantastic Designs, continued to sell her original clothing at the market with the high restrictions in place.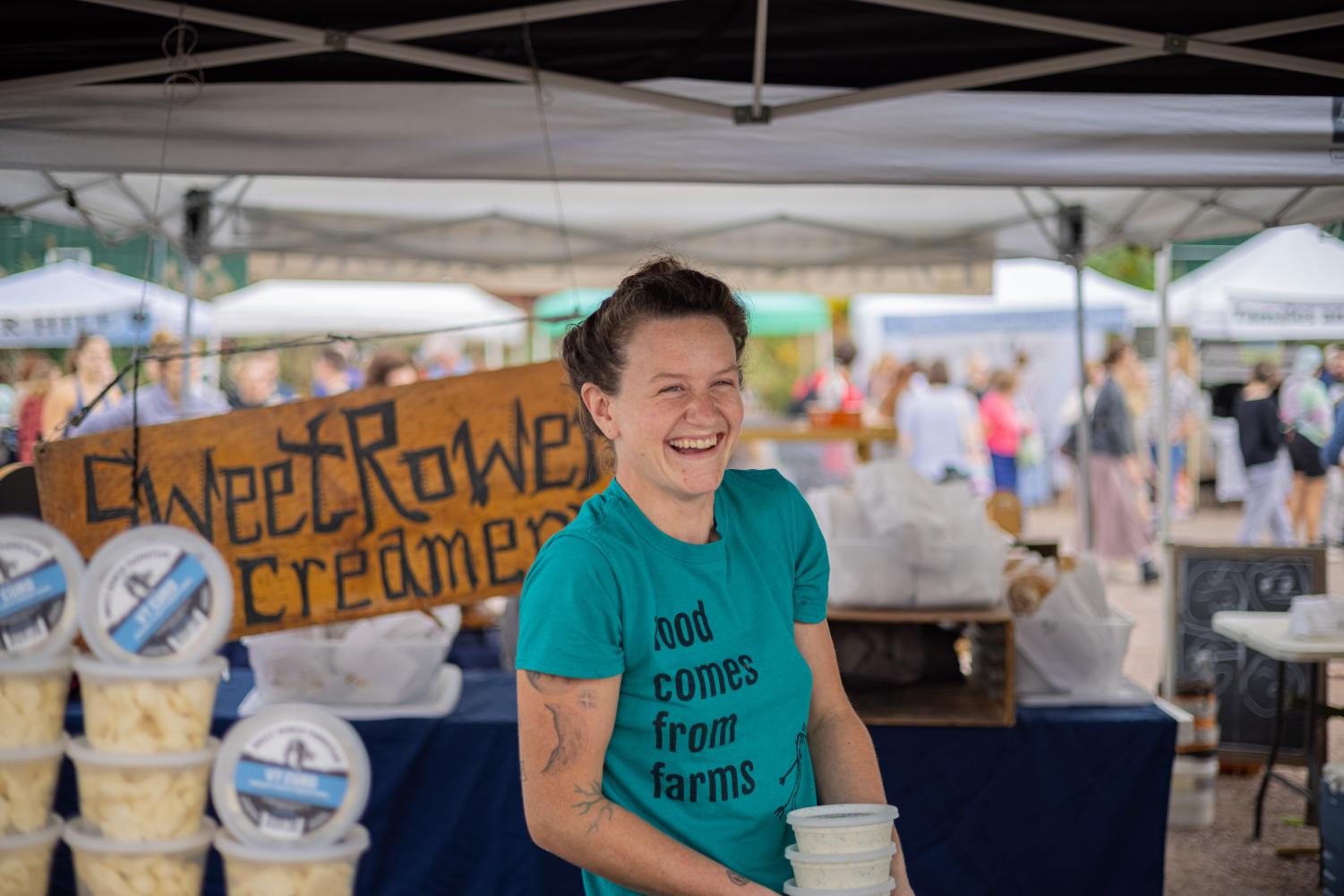 "We had a lot of restrictions and we had to stay six feet away from our customers, so I couldn't have my regular set up," Kalisz said. "I just had a table with a lot of barriers keeping people away." 
Only one member per household was able to attend the market, resulting in less foot traffic, according to a May 2020 Burlington Free Press article.
"I didn't go at all last year," junior Emily Mackay said. "With COVID, I just assumed it wasn't happening and I felt like I couldn't really get the full experience if I went. I thought it was safer to just stay at home instead." 
Even with the easing of restrictions and lower COVID-19 rates, the market had trouble bringing back vendors for this season, Stearns said.
Claude Lehman, a local handcrafted pottery maker who has been selling at the market for over 30 years, said he refrained from joining last year due to health concerns, but made the return for the summer 2021 season. 
For many vendors, selling at the farmer's market contributes to a large portion of their yearly sales and income.
"I would say my farmers market sales are probably about half of my sales of pottery for the year," Lehman said.
Lehman said COVID-19 motivated people to support local businesses instead of big operations.
"[Market patrons] have always been really supportive," Lehman said. But "I think they all know how much the pandemic really really affected and hurt local business."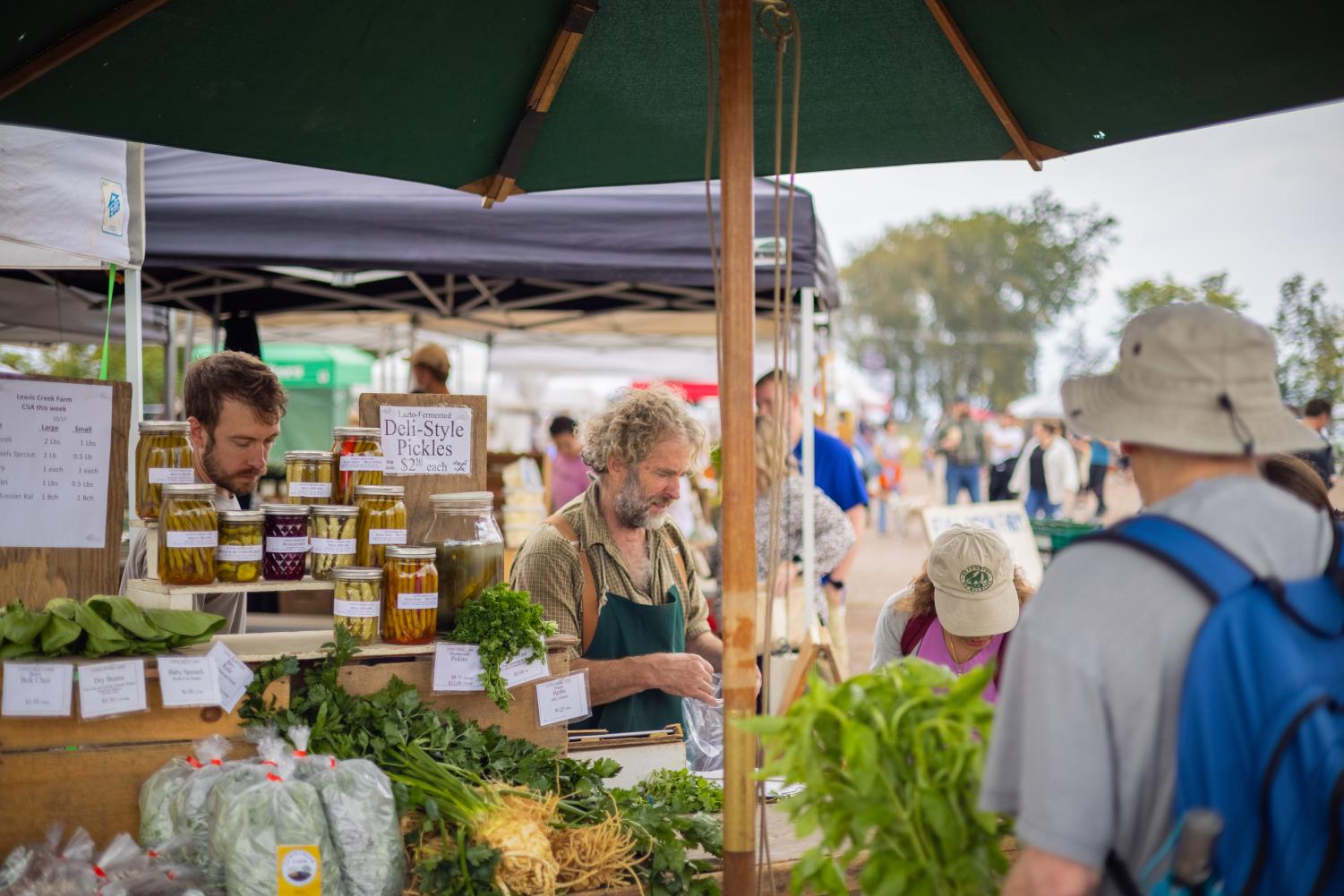 The lack of UVM students living in Burlington in 2020 and general COVID-19 regulations caused a decline in foot traffic at the Farmers Market, Stearns said.
"From what I've seen this year, a ton of students visit us," Stearns said.
Mackay said she and her housemates try to go to the farmer's market every week.
"My favorite part is the social aspect, I really enjoy going with my roommates," MacKay said. "I also really enjoy the food, I always try to try something new when I go there."
The market is now closed for the summer season but will reopen this winter. Winter dates are Nov. 20, Dec. 4 and Dec. 18 from 11 a.m. to 2 p.m.