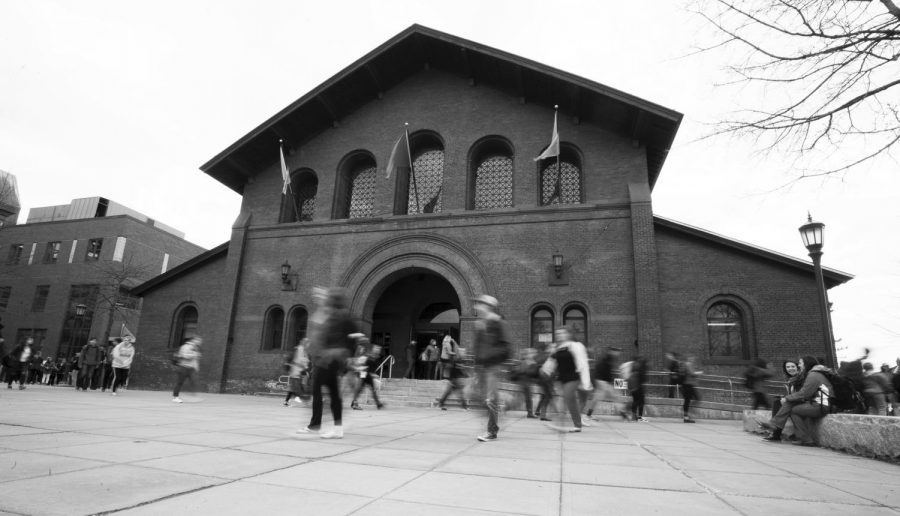 Theater groups return to the stage after hiatus
October 6, 2021
The COVID-19 pandemic halted artists' ability to practice and perform, but student theater groups are making a comeback this fall.
In 2019, the University Players split into two groups: the original club and the People's Improv Group. After a hiatus during the pandemic, both clubs are returning to the stage. Resurrecting their on-campus meetings, the newly separated clubs feel excited to enter the spotlight. 
Senior Lexi Reinsborough, president of the People's Improv Group, said the spontaneity of the group has returned. 
"We can now do more physical games and rope the audience into our performances," she said. "Basically we just want a place where anybody can come and have fun and participate without being judged."
The limitations of remote theater practice caused the group's attendance to dwindle last fall, Reinsborough said.  
"I think there was a lack of motivation in the club because we didn't have shows and we had to wear masks," Reinsborough said. 
Although last school year the People's Improv Group met in person with masks and maintained a distance of six feet, Reinsborough said it was difficult to act with the University's COVID-19 regulations. 
"It is hard to improvise when you have to stand so far away from each other," she said.
The People's Improv Group is UVM's only improv club. They add an angle of fun to theater with their improv games and when people come to watch their practices, they can get ideas from and bounce energy off of audience members. 
The University Players is led and directed by entirely by students. Sophomore Daniel Kelley said regardless of acting ability or experience, the club is accessible.   
"Everyone has a place in theater," Kelley said.
Even though the People's Improv Group and University Players no longer affiliate with each other, Kelley said he has an appreciation for both groups. 
Students write and direct shows to perform in different off and on campus festivals, such as the Fringe Festival. 
"These festivals bring in some folks who prefer a more relaxing theater experience compared to the regular shows," Senior President Gianna Muzzio said. 
In addition to Fringe Festival on Oct. 16 2020, the University Players held a festival called Red Eye. Members wrote, directed and performed via Microsoft Teams. Students only had 24 hours to create and perform a play or skit all online. 
"Red Eye and Fringe Festival are really fun and exciting because we all get to use our creativity," Muzzio said. 
Senior Ellie Guyon, public relations manager for the University Players, said she wanted to create an environment so everyone, regardless of their acting ability, is welcome and can explore their interests further. 
"We want people to have a chance to explore their interests without committing to a theater major or minor," Guyon said.
Muzzio said their shows are often a reflection of what students are going through. 
"These shows are for the times we are living in and we talk about things that impact us today," she said.
The People's Improv Group meets on Tuesdays at 7:00 p.m. in Fleming 101. 
The University Players mainstage performance this fall is "Arsenic and Old Lace." If students have questions about getting involved, contact [email protected].