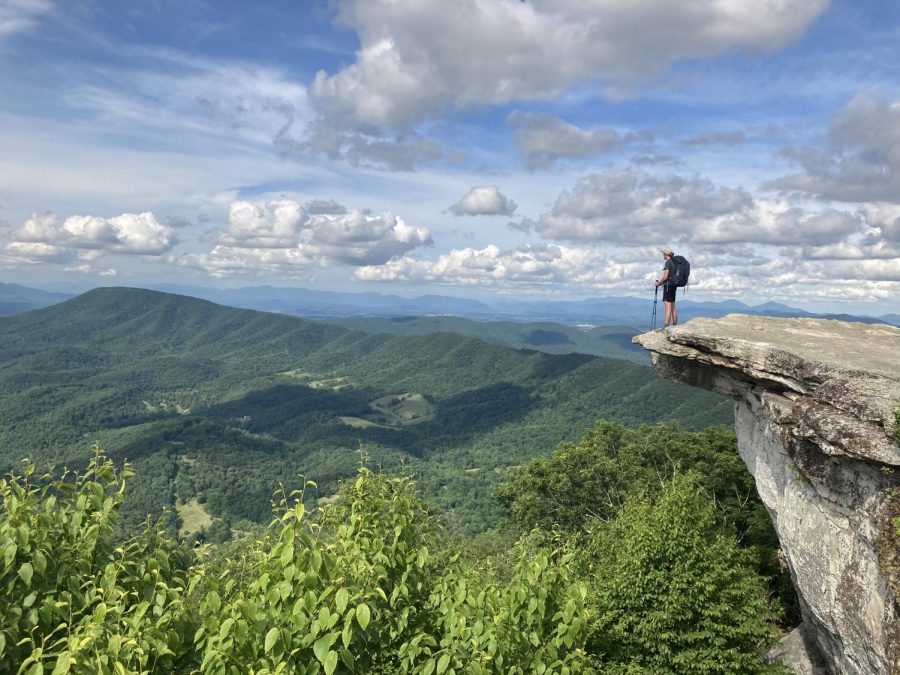 Student hikes Appalachian Trail in 97 days
September 9, 2021
Many UVM students spend their summers in Burlington or their hometowns, working summer jobs or internships. Sophomore Ben Palladino decided, instead, to hike 2,190 miles. 
Palladino completed the entirety of the Appalachian Trail. The trail runs from Georgia to Maine. According to the Appalachian Trail Conservancy, hikers typically take five to seven months to complete the hike. Palladino completed it in 97 days.
"I planned to go out as if I was going to finish it, but in my mind I kind of figured I wasn't going to finish it," Palladino said. "It's very unrealistic to do the entire Trail in one summer. I just kind of figured at some point I might get tired, I might get injured or I might just want to go home."
Before hiking the AT, Palladino said he had never backpacked for more than a weekend trip. Though he ran for his high school team and still runs recreationally. 
While he does not consider himself an impulsive person, Palladino said he admits some of his decisions retroactively seem impulsive. 
"It wasn't looking like I was going to have an internship. I didn't really feel like working a part-time job that wouldn't be very fulfilling," he said. "Hiking the Appalachian Trail was on my mind so I figured I may as well go do it."
The Appalachian Trail Conservancy website stated that only one in four hikers who plan to complete the whole trail end up doing so. They record fewer than 22,000 people completing the entire trail since the 1930s.
Junior Joia Putnoi is a UVM Outing Club leader completed the 273 mile Long Trail through Vermont with a group of friends. She said such a long hike requires strong mental fortitude.
"Hiking takes a lot of mental preparation," Putnoi said. "Obviously it's physically challenging, but to be by yourself for that long and to have your objective to be going over mountains every day, that's hard for the brain."
Many thru hikers, or hikers that complete a long-distance trail continuously, are given trail names. Palladino's name came from an especially cold night. 
"When I was in the Smokies, there was a storm that came through and it got down to the low 30s," he said. "My sleeping bag is rated to 50 degrees, so I was out there shivering the whole night. Everybody out there started calling me the Iceman."
Palladino said a sense of community comes from hiking around other people for extended periods of time; however, he found he was moving too quickly to really become a part of this.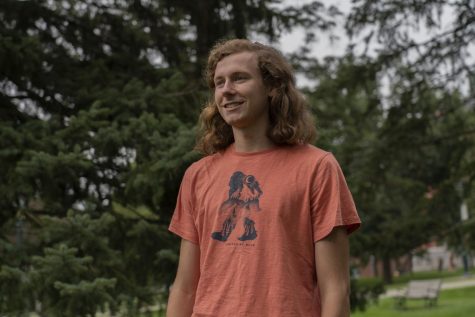 In addition to meeting a lot of people, Palladino also met a lot of animals. He said he spotted 12 bears, three moose, a porcupine, a river otter, a Bobcat, foxes, coyotes and over 100 deer. Some of these encounters were more personal than others.
"There was one night a bear climbed a tree and took my food," he said. "It ate everything, so I had no food for a full day. I followed all the regulations for that area, but the bear still got it."
Palladino ate similar things every day: Pop-Tarts for breakfast, granola bars and candy throughout the day and instant rice for dinner, sometimes with peanut butter or beef jerky, he said. 
"There were definitely some days where it was monotonous, it was a routine to get up and hike for 10 or 12 hours, go to sleep, get up and repeat," he said. "That was mostly the middle section of the trail because there's not really anything interesting."
On Aug. 21, Palladino finished the hike at the top of Mount Katahdin in Maine, the last stop of the AT. He awoke at 3:00 a.m. to summit alone, without the expected crowds of day hikers.
"Summiting Mount Katahdin was a very emotional experience, given the three months of time I put into this," he said. "Just having that entire trip culminate at one point on the trail is a very joyous emotional experience. And the view was very pretty."
Palladino said he was glad to be able to fit the entire hike in just one summer, and doesn't plan to do another big thru hike next summer. He said if he were to do another long thru hike, he would like to take more time to slow down and enjoy it.