BIPOC student orgs provide community for students on campus
March 9, 2023
The legacy of BIPOC student unions on campus signifies the strength and presence of the BIPOC community at UVM.
For decades, unions such as the Black Student Union, Asian Student Union and Alianza de Latines have been able to establish a widespread presence on campus while simultaneously working to create a space of comfort for BIPOC students at UVM to feel seen and heard. 
BSU President Ayden Carpenter, a sophomore, facilitates union meetings as a space for students to feel comfortable around people that look like them and share similar experiences to them. 
"It's where they can just laugh and chuckle at some of the things that just happen because it's hard being Black when you are one percent of the population," Carpenter said.
While these student unions can serve as an effective means for BIPOC representation within a predominantly white institution like UVM, generalizations of these communities can be counterproductive.
"There's a lot of pressure on the students of color on this campus to represent a region or a diaspora or a culture or group of people that no single person on planet Earth is capable of properly representing," said sophomore Miguel Figueroa, president and historian of Alianza de Latines. "No one is a tapestry of humanity."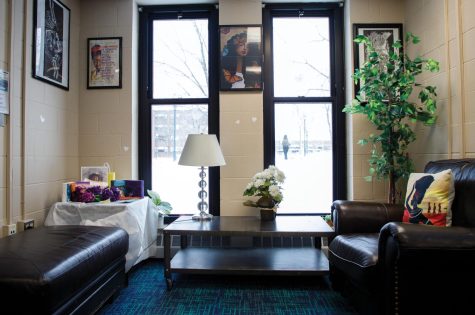 Carpenter said he also feels an overwhelming pressure in his role as BSU president.
"As the face of an organization, I think there are some times where people just view you as the source for all things Black," Carpenter said. "They'll ask for help with something or ask for your perspective on something and it's just like, I can't answer that. I don't know."
Junior Tiffany Mai, president of ASU, shared a similar sentiment. 
"[ASU does not] represent an entire country," Mai said. "Asia is a large, large continent. So I guess the best thing we can do is utilize the fact that we have 10 people on the [executive board] and use those 10 perspectives."
Having the ability to create a space for differing experiences and opinions to be heard is quintessential for the functionality of these student unions. 
Large events, such as ASU's Lunar New Year celebration earlier this semester, provide an opportunity for these personal experiences to be shared.
During ASU's Lunar celebration, Mai honored the diversity within ASU by letting each board member share their own experience as an Asian American both at and away from UVM, and what ASU means to them.
"That's the best way to share something—through personal experience," Mai said. "And that's why I think the term Asian American is a great term, because it represents that everyone has a different perspective and that everyone's experiences are different."
BSU also recognizes the importance of representing varying personal experiences. One way the union reflected this was by focusing on detailed, personal touches in the planning of their major event last semester: the Soul Food Social. 
Carpenter added a couple personal favorite drinks to the event's menu, and junior DeÑa Mitchell, BSU's outreach coordinator, advocated for a more familiar brand of cornbread than what they had used in the past, offering her own personal touch.
"It's small stuff where you have to keep the tradition, but also let people kind of play around with what makes it unique, that makes these events important," Carpenter said. "Everyone gets to do small things that are their personal touch in the event."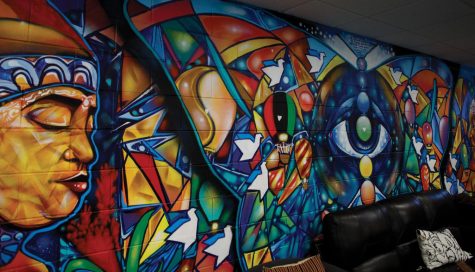 In regards to Noche De Verano, Alianza's big event last semester, Figueroa emphasized the unique role Alianza played to allow a space for personal nuances. 
"For Noche, it wasn't so much giving those students something as much as it was about clearing out the Grand Maple Ballroom for them to bring it themselves," Figueroa said. "I just needed to hire a good DJ."
These details, spanning from the experiences being shared, to the brands of food on the table, to the music being played, all contribute to the feeling of community within each union, which doesn't go unnoticed among union members. 
"I got maybe a seven-, eight-person table and we were all Black, all from New York City and we all had stuff in common," said BSU Leadership Assistant Emma Goddard, a first-year. "It was nice to just laugh and joke around as a group of Black people. It was really comforting."
Goddard is highly involved with BSU and attended both of BSU's large events this year. In BSU's Feb. 25 Fashion Show, she became part of the event itself, by auditioning for and obtaining the role of a model. 
Goddard's participation as a model heightened this feeling of community and she also experienced a sense of unity among other BIPOC models, who all represented myriad cultures and backgrounds, Goddard said.
"I just felt a lot more in touch with people because I had never gone to any big Lunar New Year events or anything," said ASU member Ulysses Croft, a first-year. "But being able to hear other people's experiences allowed me to interact with different ways of growing up as an Asian American." 
Leaders and general members of the unions alike appreciate the representation of all stories and backgrounds when they come together to celebrate their culture.
"The best part is seeing the good look in someone's eyes when they feel at least a little bit more at home," Figueroa said.