Local nonprofit works to reinstate historic Burlington music venue
March 2, 2023
A familiar weekend tradition for UVM students, DIY-style basement concerts provide a lively end to the week. 
"You're all working together for a common goal and to create a good atmosphere," said first-year Mia Kalish, a student who enjoys attending shows and supporting student bands. 
Kalish said her hometown didn't offer anything like all-ages basement shows, and their popularity is fairly unique to Burlington.
The intimate feel of most basement venues, provided there's no stage, makes for an electric interactive experience.
"We felt so comfortable in that environment and recognized that it was such low pressure that we had to join in," first-year Sofia Sanders said about performing at Slade, an ecological co-operative that hosts events for the Burlington public.
Intimate, underground venues are nothing new to Burlington—to many, they are reminiscent of the basement venue in Burlington's Memorial Auditorium, lovingly nicknamed 242 Main after its street address, a teen center-turned-punk-rock music venue established by The Mayor's Youth Office in 1984. 
The venue hosted bands of all levels, from local small groups to household names in the punk community such as Bad Brains and Fugazi. It's even considered the country's oldest all-ages punk rock music venue, according to a Dec. 6, 2016 Vermont Public article.
In the late 1990s, the Burlington Parks and Recreation Department took on the location as one of its primary program locations, according to a Dec. 3, 2016 Burlington Free Press article. However, they eventually shut 242 Main's doors to the public in October 2016 due to the venue needing extensive repair.
Big Heavy World, a local nonprofit organization, has made it their mission to reinstate the youth community center since the beginning of Mayor Miro Weinberger's second term in 2015. 
"We have, as a community, actually been compensating for the loss of a resource," said James Lockridge, executive director of Big Heavy World. "That was a stage for the lesser-known which gave them access to impressive progress."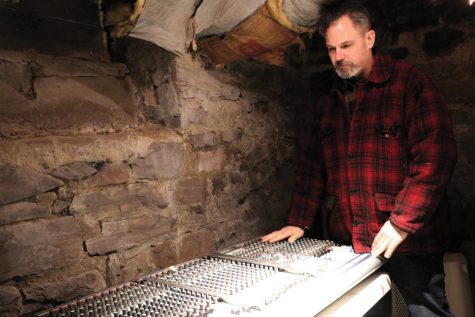 With its headquarters located on 4 Howard St., BHW has had a mission of preserving and promoting Vermont-made music since 1996, according to its website. 
The future of 242 Main remains unclear. In May 2016, the mayor welcomed potential demolition of the space as a part of a proposal to build a new arena on UVM's campus. 
"[The city government] had entirely disenfranchised and marginalized the youth that were served by that operation," Lockridge said.
In 2022, however, Weinberger concluded there were two choices concerning the site's future.
"Having the updated demolition figures I think does clarify what our option is at this point: stabilization or spending millions more to have an empty site," Weinberger stated in a May 2022 press release.
In December 2022, Burlington's Community and Economic Development Office accepted proposals for adaptive reuse through partnership with the City while also imagining future uses that will effectively serve the citizens of Burlington, according to the Burlington City Council website. 
Big Heavy World, one of three organizations that submitted their ideas, proposed collaborating with the developers of Memorial Auditorium to restore the historical basement space and oversee the operation.
A major difference between shows at the teen center and independently-run basement shows is the factor of substance use, Lockridge said. In a residential basement venue, the owner can determine whether or not drugs are allowed to be used, which can lead to concerts being shut down by the police.
If Big Heavy World succeeds with reinstating 242 Main, they would continue the center's legacy of being substance-free in efforts to keep Vermont youth engaged in their community and out of trouble, Lockridge said.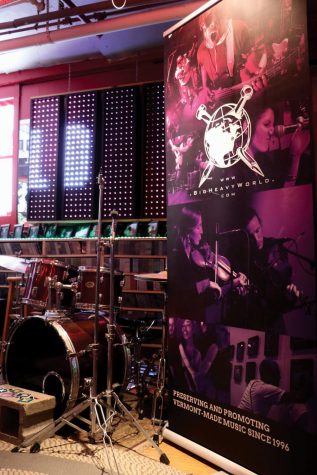 Re-launching 242 Main would also improve the underground concert scene in terms of accessibility and inclusivity, which continues to be an issue within student-run basement venues.
"As a student who came here as a music minor and hoped to connect to other students through [basement shows], it's been alienating," said first-year Lillian Olsen, an undergraduate co-chair of UVM's Disabled Student Union, in a Nov. 14, 2022 Vermont Cynic column.
While anticipating the City's response to their proposal, volunteers at Big Heavy World are working on a documentary, titled "No Stage Diving: The Story of 242 Main," about the venue's legacy. They also operate a community radio station, 105.9-FM "The Radiator," and are coordinating the state's involvement in the international Make Music Day festival.
Big Heavy World's petition to help save the venue has gathered nearly 2,500 signatures thus far. 
"We do what we do here because we care about who we're supporting," Lockridge said. "Hopefully it sets an example for others that, if they have something they care about, to do something about it."