Local sex shop prioritizes inclusivity and holistic pleasure
December 8, 2021
Earth and Salt, located at 47 Maple St in Burlington, seeks to bridge perceived gaps between the Burlington community, sex positivity and inclusivity.
The brick-and-mortar shop opened its doors in August. Beth Hankes, owner of Earth and Salt, said selling sex-related products is not about making a profit.
It's about making sure people have the resources for sexual experiences that benefit them, no matter their identity.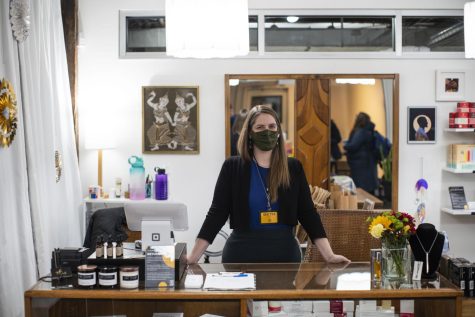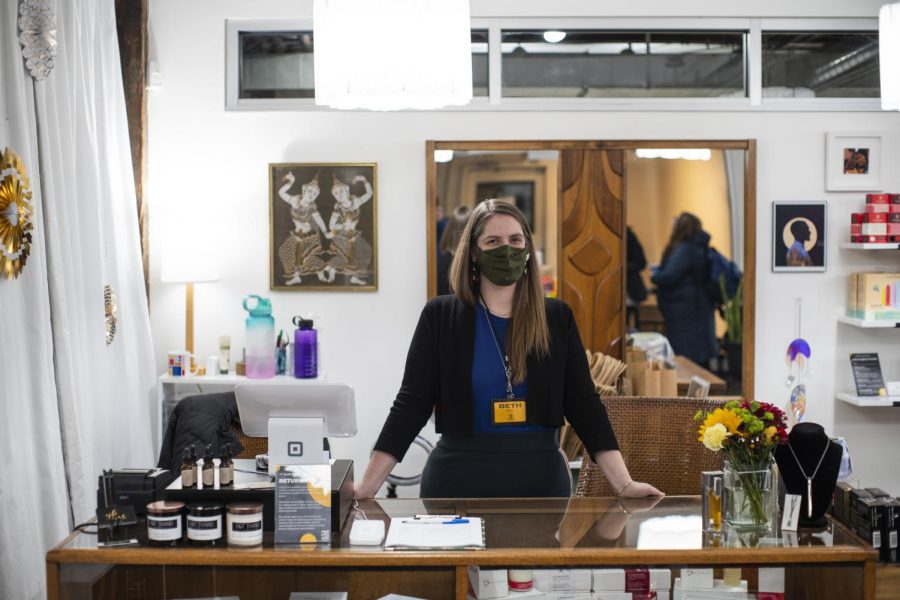 The store sells a variety of products pertaining to sexual health and enjoyment.
They offer books on varied sexual topics, lubricant, an assortment of sex toys and other resources to have positive sexual experiences, according to the Earth and Salt website.
The well-lit store has house plants hanging from the ceiling, armchairs in the corners of the room and lots of open space.
The atmosphere is purposefully warm and inviting to make customers more comfortable as they browse, Hankes said.
"I very much envisioned Earth and Salt as a primarily Burlington-based company," Hankes said. "I can't really imagine it anywhere else."
In a college town benefiting from both American and Canadian tourists, there was no better place to start the business she always wanted to build, Hankes said.
"Looking at other adult stores, I don't feel like there's a lot of nuance in them," Hankes said. "I don't feel like I can go into a place and get feedback on a situation that I'm in, or get really great recommendations related to the whole range of things that folks go through."
To find more educational resources, people would have to search the internet, where trustworthy information is hard to find, Hankes said.
The absence of a similar business allowed her to shape the kind of environment she thought would benefit the community most, she said.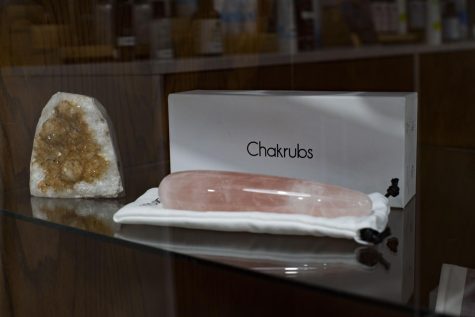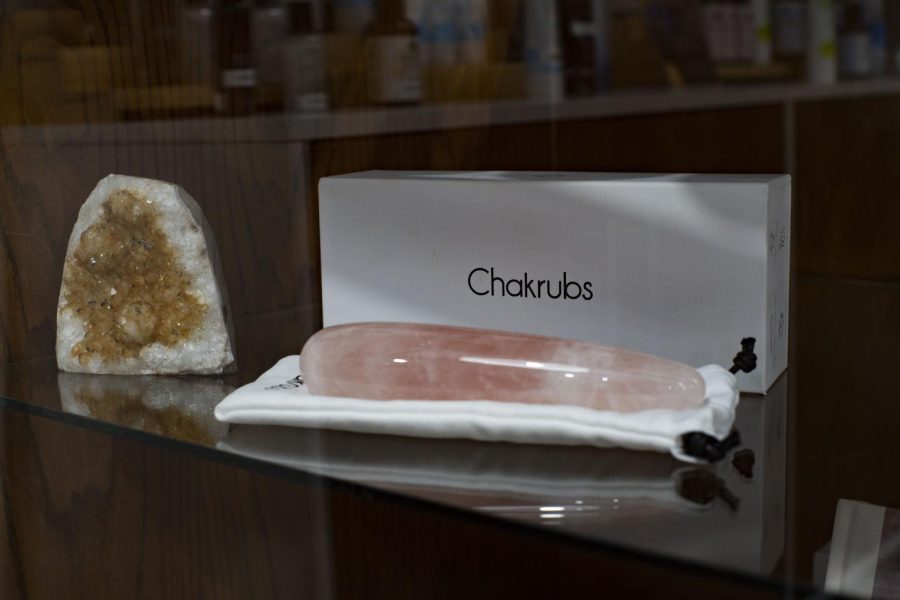 "Wherever you are right now, I want to be able to meet you there," Hankes said. "If you want help, great, if you just want a community, we can do that. Whatever your needs are around physical and interpersonal pleasure, I want to be able to help with that."
Hankes created Earth and Salt because she wanted to combine her corporate experience with her expertise in art and sensuality, she said.
"I had all of these experiences that were weighing on me, propelling me towards doing something like this," she said. "I basically wanted to create the store I couldn't find when I needed it, and hopefully help some other folks through making this offering."
Hankes makes sure the shop carries products created by BIPOC, hires sex educators with varied backgrounds and addresses topics related to race, gender and sexual orientation, she said.
"There's a definite social justice component, because BIPOC have been disproportionately kept from accessing pleasure," she said. "There's a lot of systemic issues that make it that much harder for BIPOC to have access to and enjoy pleasure. I want to be really conscious of that and work to turn that around."
It's important to focus on the fact that sexual experiences don't just look one way or have a traditional standard, Hankes said.
There are many factors that create someone's needs and desires.
"Your sex and sexuality are going to be impacted by the environment you're in, the relationships you're in, your stress levels, your physical health," she said.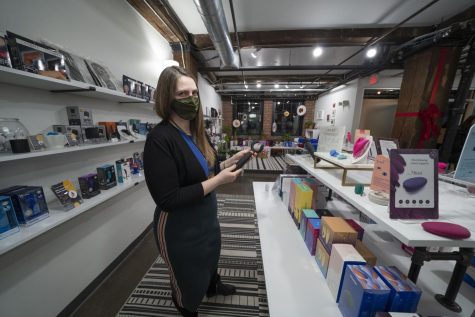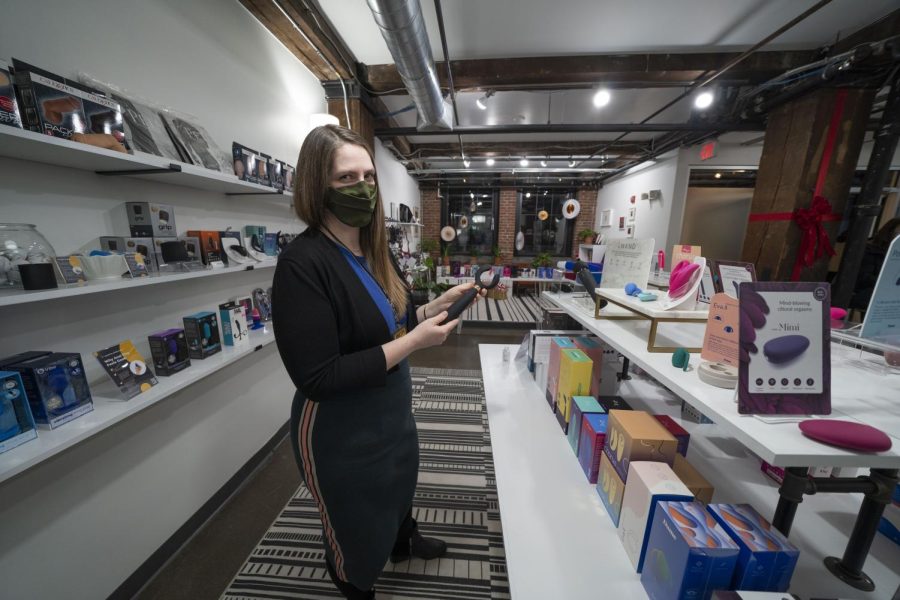 The store also hosts events with various goals, always led by professionals in the field, Hankes said.
"My hope is that I can really build out a robust series of events that touch on all those different aspects of people's experience around sex and sexuality, and that people can come and get information that's really difficult to find other places," she said.
First-year Victoria Bell said she thinks informed employees and inclusive products are vital for a pleasant shopping experience.
"I think it's important for the staff to be knowledgeable," she said. "It definitely should be LGBTQ+ inclusive. That's a big one."
Bell said she had a great experience shopping in a store similar to Earth and Salt. She also  experienced stores with standoffish employees that were more focused on sexualizing women and selling products.
This shopping experience was uncomfortable and not beneficial to her.
"[Earth and Salt] sounds like a perfect sex shop, an ideal sex shop," she said. "I should go there."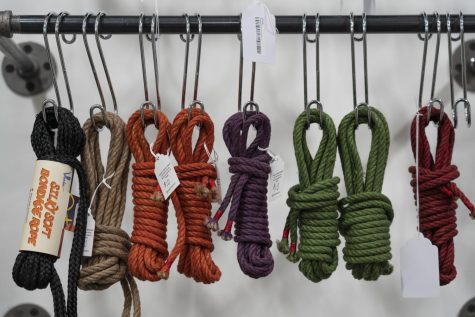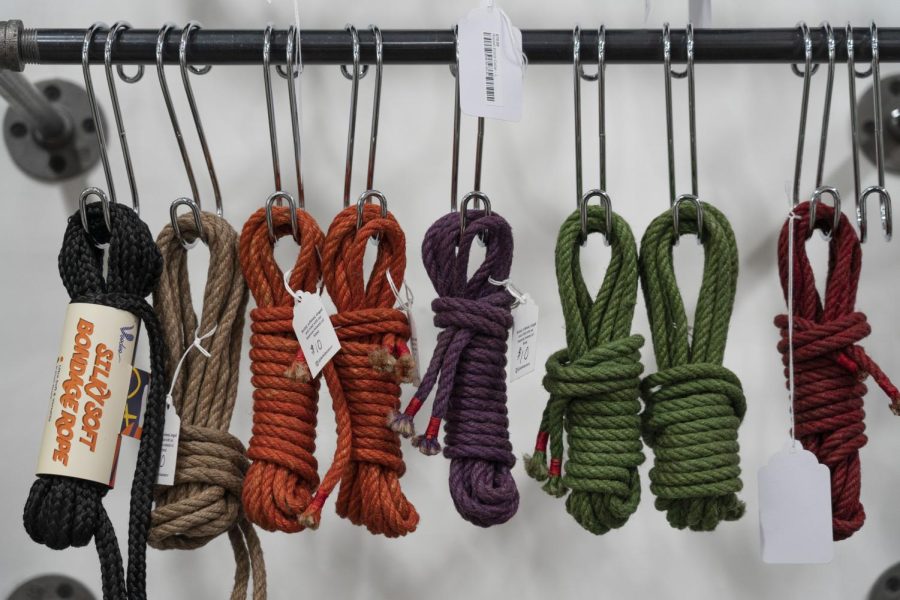 Earth and Salt is about more than just helping people become better at sex acts, its about helping people become more confident in their own identity and sexuality, Hankes said.
"This isn't just someone trying to get off, it's a full body, full life experience," she said. "I can help people have better lives through what I'm doing and it means a lot to me personally. I missed that at certain points in my life and I'm grateful every day that I can do it."
Earth and Salt is open Friday through Sunday from noon to 5:00 p.m.