New Americans compete with UVM students for affordable housing
November 11, 2021
As UVM students compete with immigrants and refugees for the same types of housing, housing accessibility for new Americans in the city is threatened, Chittenden District Senator Christopher Pearson said. 
Fifty-eight percent of UVM students live off campus, according to U.S. News College Rankings. Since multi-unit housing in Burlington is limited, competition between students, immigrants and refugees looking for this type of housing is high, Pearson said.
Burlington's identity as a small city with a high demand for affordable rent makes housing accessibility an overwhelming challenge to refugee resettlement and immigration to Burlington, geography professor Pablo Bose said.
Along with being a district senator, Pearson also lives in the Old North End. Students are major competitors for rental properties, he said.
"For students, many times the rent is paid by folks from Connecticut, New York or New Jersey where their salaries are much higher," Pearson said. "This takes up [housing] that would otherwise be rentals for working families, and that puts a lot of pressure on the housing market."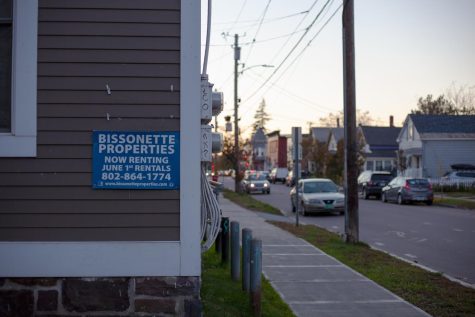 This takes away housing opportunities for immigrants and refugees, Pearson said. Providing more students with on-campus housing would alleviate some of this competition. Otherwise, challenges to refugee resettlement and immigration will persist.
"I think that [building more on-campus housing] would actually put downward pressure on rent a little bit as landlords would be looking for tenants as opposed to just waiting and having tenants come to find them, which is what happens when we have so little vacancy," Pearson said.
UVM Spokesperson Enrique Corredera said affordable housing is a challenge across Vermont, including at UVM. 
"The University provides housing for around 60% of its undergraduate students, which is significantly more than many of our peer institutions," he stated in a Nov. 5 email to the Cynic. "UVM is actively exploring options and looking for opportunities in partnership with the City to address this important issue."
As Burlington's student population grows, Burlington housing availability remains scarce, Bose said. 
"There's no excess housing stock in a place like Burlington," Bose said. "Vacancy rates are about 1%. It's really, really low here."
Studying at UVM requires students to live in the area. Both UVM and the city are responsible for formulating a solution to this crisis, but this has been challenging, Bose said.
Pearson said housing has not been a central priority. Though, UVM spent $57 million in 2017 to build Central Campus Residence Hall, which is able to house nearly 700 students, according to the UVM website.
"[UVM] has a whole trajectory of things that they want to do in the business of higher education," Pearson said. "Housing would interrupt that, so they come up with all sorts of ridiculous excuses."
In 2013, senior Dorcas Lohese immigrated from the Democratic Republic of the Congo at the age of 12. Burlington's resources made the city an ideal location, but affordable housing opportunities were hard to find, Lohese said.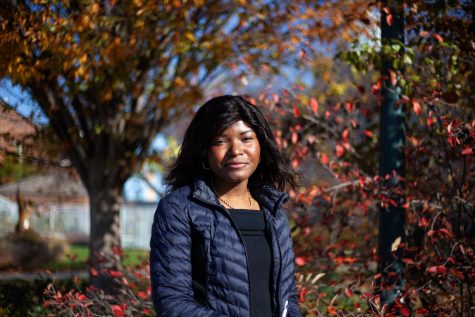 "The issue is that housing is very, very, very expensive," Lohese said. "If there were more places available that were cheaper, I feel like we wouldn't have to be restricted where we lived."
In a rural state like Vermont, Burlington has resources other towns lack, Lohese said. Living in Burlington makes grocery shopping and the commute to work and school more efficient. 
"Living in Burlington, there are many things out there and you can get around," Lohese said. "But when you're living outside of Burlington, it becomes technically very difficult."
Due to a lack of options for affordable housing in Burlington, Lohese's family settled in a subsidized apartment in Colchester.  
Housing opportunities for immigrants or refugees and students in Burlington need to be balanced, Lohese said.
"When you are bringing [in] all these students, you gotta also have a plan [of] how to accommodate housing for them, or facilitate student housing that isn't necessarily taking away from the community," Lohese said.
Many students, including junior and Old North End resident Romaney Granizo-Mackenzie, feel a sense of guilt for their residence in the Burlington area and, like Lohese, urge an enduring solution. 
"By participating in the system, we're perpetuating it," Granizo-Mackenzie said. 
Increasing housing opportunities for everyone, not just students who can afford them, is invaluable, Lohese said. 
"If you want diversity, then there's certain issues that need to be solved, right?" Lohese said.  
If Burlington wants to welcome different cultures, races and ethnic groups, UVM needs to act swiftly to build more on-campus housing for its students, Lohese said.