Runway of Dreams spotlights inclusive fashion 
September 16, 2022
Disability advocacy and a devotion to fashion combine through UVM club Runway of Dreams, said junior Jillian Conway, co-president and co-founder. 
Runway of Dreams is UVM's chapter of a national nonprofit foundation of the same name. Created by Mindy Scheier '93, the foundation aims to push disability-friendly clothing to the forefront of the fashion world through education and empowerment, according to the Runway of Dreams Foundation website. 
It runs many programs, including scholarships, wardrobe grants and college clubs, according to the foundation website. 
"We're such a small part of such a big thing," said junior and Vice President Lily Edge. "I like that."
Conway created the UVM chapter with junior Sierra Sabec, co-founder and co-president, during their first year at the University in 2021, Conway said. Conway was trying to decide between pursuing fashion or medical school and looked to notable UVM alumni for inspiration, where she discovered Scheier and the Runway of Dreams Foundation. 
"I was like, 'this could be a really cool opportunity to combine these two interests, bring people together from each side and also make this campus more inclusive for people with disabilities,'" Conway said. 
The club couldn't hold meetings until the fall 2021 semester because of COVID-19 restrictions, so operations were a little slow to start up at first, Sabec said.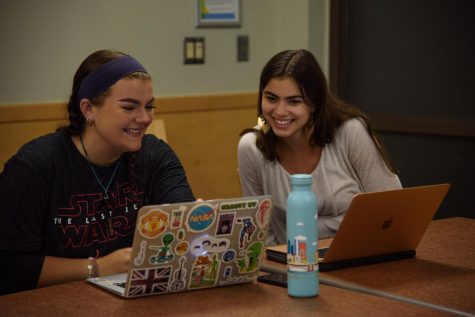 Each Runway of Dreams chapter holds its own panel discussions and fashion shows to spread awareness to its college community, Sabec said. UVM's chapter held a panel event last spring, and this semester will mark its first fashion show. 
"We're planning it right now, which is exciting," Sabec said. "We're hoping to have some sort of band or music open the show and Mindy [Scheier] might give a speech or record a speech for us."
The runway show exhibits fashionable adaptive clothing, Conway said. Adaptive clothing is modified to minimize the barriers that traditional clothing can present for some people with disabilities.
"For some people that have mobility issues, buttons or shoelaces can be really challenging," Sabec said. "So some forms of adaptive clothing would be velcro shirts, magnet buttons or velcro shoes."
Forms of adaptive clothing can also include apparel made of softer, more comfortable material to combat sores and skin irritation for people that use wheelchairs, Sabec said. 
There are also brands such as No Limbits, whose founder spoke at the club's most recent panel event. No Limbits and other similar companies design pieces specifically with amputees in mind, Sabec said. 
Each adaptive runway show is sponsored by online shoe and clothing retailer Zappos, Conway said. Its website features a search function where users can filter results from different brands to fit their specific clothing needs. The adaptive apparel department includes sections like easy dressing, seated clothing and brace-friendly shoes. 
Zappos supplies and fits the pieces used in each runway show, Conway said. Participants get to keep the outfits they model free of charge. 
Right now, the club is in the process of looking for Vermonters interested in modeling for the show, Conway said. 
"We're looking for students themselves or people our age to create a community of people with varying disabilities to help showcase the clothing," said junior and Treasurer Lucy Powell. "We want to work with them to hear about things they struggle with with clothing and things they'd love to see in adaptive wear."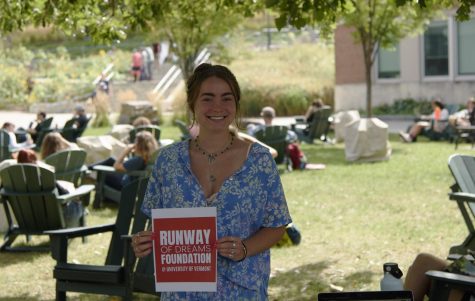 The club meets weekly on Wednesdays at 6 in Brennan's, Powell said. Most meetings focus on planning the panel events and runway shows, but the club also hosts occasional viewing parties. It screens the foundation's runway shows as well as movies and documentaries telling the stories of people with disabilities. 
As one of the first members, Powell joined the organization because it was one of the only fashion-oriented student groups at UVM, she said. Runway of Dreams has given her a whole new perspective on clothing and trends. 
"It showed me an avenue of the fashion community, adaptive clothing, that I had never considered before," Powell said. "As somebody who might later want to design clothing, it might be nice to realize and be opened up to other sides of the fashion world that are normally marginalized against."
Getting involved with Runway of Dreams has been an incredibly educational experience, Edge said. She hopes as the club continues to grow, people from varying majors and backgrounds will join the cause. 
"We just want to bring more attention to the club and the fact that there's still a lot more work to do towards inclusive clothing," Edge said. "We're hoping that this fashion show can get more people to sign up and be interested in helping us do what we're trying to do."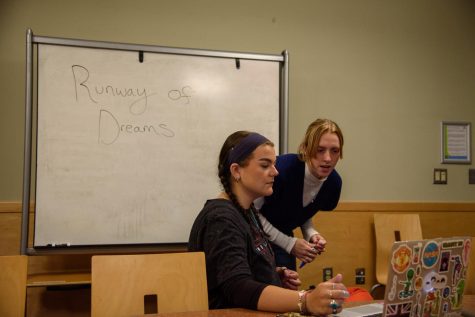 There are a lot of different ways to help promote adaptive clothing, Sabec said. The Runway of Dreams Foundation teams up with many brands across different projects, including Zappos, which contributes to the organization's fashion shows, and Tommy Hilfiger, which works with the organization to create adaptive versions of existing designs for sale to the general public. 
Engaging with retailers that offer more inclusive options is a good way to show support for the cause, she said. 
"If mainstream fashion doesn't change, I would like them to at least have more options for all bodies so people can feel confident and be able to express themselves, which means more options for people," Sabec said.