Student-run club breaks down financial barriers to outdoor recreation for BIPOC
February 3, 2022
People of Color Outdoors aims to eliminate financial barriers in the outdoor sports industry and create an inclusive environment for people of color. 
The student-run organization coordinates outdoor activities such as hikes, ice climbing and beginner ski lessons. POCO creates a community where people of color can be together outdoors without financial barriers by working to make every activity free, said junior Julia Bolton, POCO club president.
The price and accessibility of the trips drew junior Beatriz Altura, trip leader, to the club when she joined in spring 2021.
"I mostly started doing trips with them because it's so much easier to get into POCO trips than the Outing Club, and they're also free, so I didn't have to pay to just go on a hiking trip," Altura said. 
First-year Surya Amundsen, a former alpine skier and club member, also said the travel and equipment expenses of outdoor activities is a barrier.
"I think that with a lot of outdoor sports there's definitely an income barrier, which you just can't really get over," Amundsen said. "There are organizations that do loan you equipment but a lot of the time it is just so old and outdated that there is also an equipment barrier."
The income and equipment barrier makes it difficult for someone from the BIPOC community to feel welcomed into the outdoors, Amundsen said.
"If you're the only person who looks different and has really subpar equipment, then it's sort of like a turn-off because you don't see anyone else who looks like you and you don't see anyone else with the same gear that you have," Amundsen said.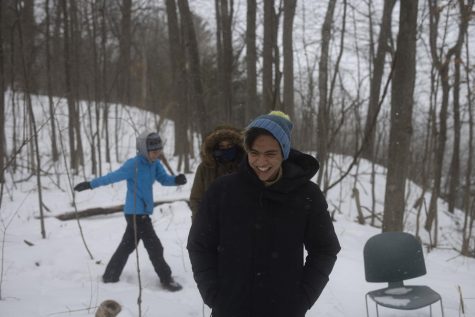 Equipment barriers are not limited to college students of color, these disparities are felt by people of color from all age groups, according to the 2018 National Park Service Comprehensive Survey of the American Public.
"The most common barriers to national park visitation endorsed by non-visitors were related to travel distance, transportation and expenses associated with travel and entrance to national parks," the 2018 National Park Service Survey stated. "These barriers were disproportionately endorsed by Hispanic non-visitors and African American non-visitors as compared to white non-visitors."
Seventy-five percent of outdoor participants identify as white, according to a 2021 Outdoor Participation Trends Report.
Eighty-eight point two percent of visitors to ski areas identify as white, according to data collected in 2019 and 2020 from the National Ski Areas Association. 
"We have three learn to ski and ride days lined up because skiing especially is something that's really hard to get into, even without the racial barrier," said junior Jonah Stern, POCO club treasurer.
Stern's favorite activity the club facilitates is their learn to ski program. He enjoys watching first-time skiers progress through the program, he said. 
"The ski industry is a very, very niche sport and I found that having the opportunity to share that opportunity with other people is just really awesome for me," Stern said.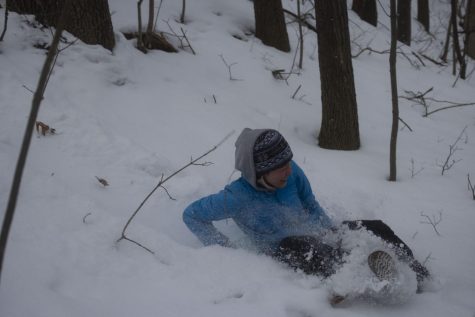 Upcoming POCO events include climbing with entrepreneur and rock climber Eric Evans on Feb. 12 and a snowshoeing hike in collaboration with the Nature Conservancy on Feb. 6, Stern said. 
First-year Anabelle Keimach, a club member, said she enjoys the community the club provides.
"To come here and be in a club with so many people of color was really empowering, and so was getting to meet really amazing people and form genuine connections with them," Keimach said. "It meant a lot to me to be able to find a space."
POCO strives to create that feeling of inclusiveness amongst its members in the outdoors, Stern said.
"That is a huge part of our mission statement," Stern said. "Historically there have been a lot of barriers to outdoor recreation and the BIPOC community. And so that is one of the goals of the club, to break those barriers down by holding inclusive trips."
To get involved in POCO, check out their Instagram @uvm.poco for upcoming activities.