Student tenants feel taken advantage of by Burlington landlords
April 23, 2021
UVM students renting in Burlington feel dissatisfied with housing conditions and relations with their landlords, however, one city councilwoman is working to make the overall renting power dynamics more equal. 
Many housing units are occupied by UVM junior and senior students who are entering the world of renting for the first time. These apartments and houses are often owned by private landlords and property management companies. Students say this professional relationship can often be exploitative. 
Off-campus junior Jackson Henry said he feels issues between student tenants and landlords are important, but landlords maintain the economic upper hand in this discussion.
"There are injustices happening, but at the end of the day you need a place to live," Jackson said.
Junior Riona O'Donnell, an off-campus student living in the Old North End, said any time there's a problem with her apartment she first talks to the property manager who then tells the landlord. She said this causes a breakdown in communication. She mentioned a broken window, sink, and door frame in the apartment, all waiting for repair. 
"The first day in the apartment, we hadn't even moved in, I was sitting on the floor in class eating takeout and the smoke alarms went off. I was like, 'I have not touched a thing in this entire apartment, so this is not me.' It took him about a month to fix that," O'Donnell said.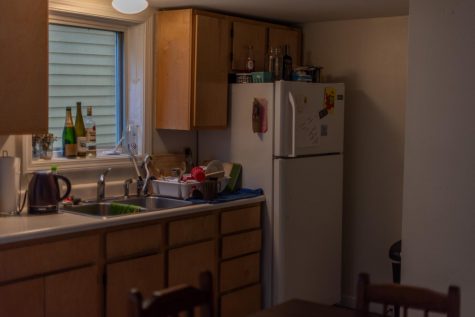 Similarly for junior Eliza Fehrs, getting things fixed in a timely manner is also a challenge. 
"It's tricky because he doesn't live in the state, so if there's an immediate problem, I have to do a lot more work. I have to do a lot more communicating to get something fixed," Fehrs said. 
Fehrs said the windows in her apartment were not sealed correctly this winter, causing heat to escape. The extended time for communication, plus the time it took her landlord to fix the issue meant that Fehr's gas and heating bill was much higher than usual, yet her landlord did not offer to help pay the bill. 
Fehrs said the power dynamic between tenant and landlord can be unbalanced. 
"For a lot of people, this is their first time renting on their own. You don't really know what a landlord-tenant is supposed to be. For landlords, it's easier to exploit, and keep apartments unsafe," Fehrs said. 
Henry said it's difficult to get things fixed and he often has to reemphasize his complaint because his landlord is not around and does not check on the property regularly.
"A lot of times I feel like because we're college kids, landlords kind of ignore that responsibility a little bit to repair and upgrade things because we're transient customers. We're not gonna be here forever so they're just gonna put new people in and keep the same quality of living," Henry said. 
Although many students struggle with similar issues with their landlords, O'Donnell said there is an economic divide in renting. 
"I think that especially close to campus there's a lot of people where their parents are paying their rent and don't see a difference between paying $600 a month and $1000 a month, so they just pay whatever," O'Donnell said. 
This difference plays a role in who has flexibility in choosing where to live and who to rent from, O'Donnell said
But for now O'Donnell said she has no choice but to continue to advocate for herself and her roommates by working to bridge the gap of communication with her landlord to maintain her living space. 
Student voices are not going unheard. Zoraya Hightower, Ward 1 City Councilor, saw the potential issues and led the way in getting the Just Cause Eviction Ordinance passed on March 1, an ordinance that may be a step towards ensuring all tenants more stability in their housing.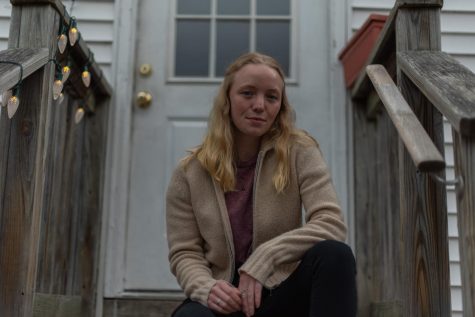 "Burlington property owners seem to have way more control than in any other university town that I've lived in," Hightower said. "There is a concentration of a few families owning a lot of the properties which is not great for competition."
However, not everyone agrees. According to landlord and Vermont native, Heath Hescock, he does not feel as though he has significant influence in the housing system. 
"On Front Porch Forum people were saying, 'oh landlords have all the power,' and I'm just like, I don't know, a lot of landlords I know are just like normal working people, like me, who worked their whole life to get this little house and now they're renting it and I don't see this huge power dynamic," Hescock said.
Hescock is aware of the lack of maintenance by landlords in Burlington, he said. 
"I think a lot of landlords don't even bother with the inspection because it's just a pain, and the less scrupulous landlords probably know that it's not strictly enforced," Hescock said.
Hightower believes that tenants deserve more housing rights. She said the Just Cause Ordinance may start to slow the quick overturn of housing in Burlington, but it is controversial because it starts to shift the housing power dynamic.
"Before you can really do anything to fix a lot of the housing problems, you have to give that basic right to people to stay in their homes. Just Cause Eviction says that if you haven't done anything wrong and you want to stay in your house, that is your right," Hightower said.
According to Hightower, eviction rights will help to give more leverage to tenants demanding repairs from landlords and will help balance the relationship.