Students deal with post-spring break stress
April 1, 2022
The return from spring break marks the beginning of the final stretch to the end of the semester.
Days off this semester include Town Meeting Day and President's Day, according to the 2021-22 Academic Calendar. The second half of the semester after spring break doesn't have any days off. In the fall, students also had two recess days and Thanksgiving break.
The lack of days off  in the spring semester is stressful, junior Reilly Brown said.
"When I've talked to my friends, everyone's just in kind of a funk," Brown said. "There's always that point in the semester where there's no breaks and everyone just gets a little sad."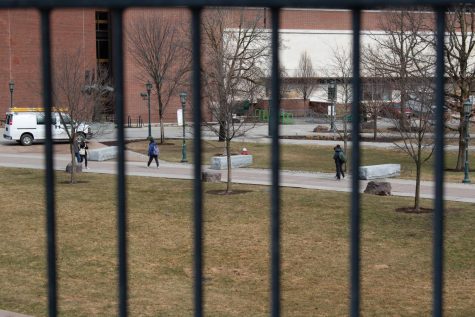 Students are now in the hardest part of the semester, Brown said. Homework is due every day and the deadlines for semester-long projects are approaching. It's all starting to build up.
"I remember in the first half of the semester we would have a Monday or Tuesday off and it was really helpful," Brown said. "We would get a break from just going and going."
Spring break was a nice respite, she said. By the end of the week leading up to it, she felt like she could finally breathe and relax.
"But then Monday came and we were thrown back into it," Brown said. "I was not ready."
Having the break by itself is very beneficial, she said. It would be better to also have additional days to rest.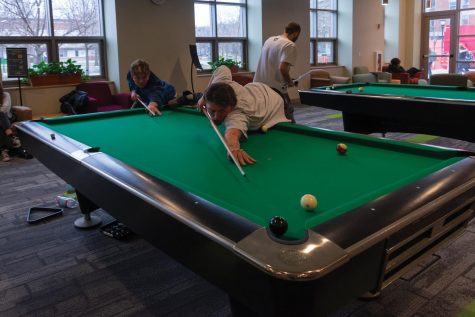 The week after spring break is a turning point in the semester, sophomore Emily Taylor said.
It seems like people are really exhausted and they don't even know it, Taylor said.
Having the occasional day off in the first half of the semester and none in the rest of the semester is strange, she said. It feels tiring for her.
"[Spring] break was rejuvenating but I feel like I was just thrown back into [the semester]," Taylor said.
Many students traveled from UVM to home or other places, Taylor said. Coming back and being a student again is something that takes adjusting.
Spring break was a taste of summer and people want to keep the relaxation that comes with it, so they have a more difficult time doing assignments after break, Taylor said.
"[There's] two feelings: utter exhaustion and a lingering hope [for a break]," she said.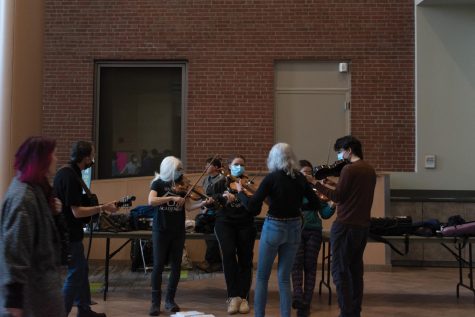 Professors can help students by acknowledging the second half of the semester may be stressful, said Parker Holloway, Living Well operations coordinator.
Holloway said he loves when professors are understanding of this stressful time of the year for their students.
"Modeling that self-care [helps students]," Holloway said.
Living Well encourages students to practice basic self-care, Holloway said. Going outside, seeking the offered mental health services at UVM, taking a day off of school or talking to professors for support are great ways for students to take care of themselves.
"I always encourage students to talk to one another, staff or [Counseling and Psychiatry Services] to get whatever support they need," Holloway said.
There are drop-in counseling appointments in the Living Well Center. As finals approach, Living Well will also provide drop-in massage appointments and yoga classes to help students destress, Holloway said.
Appointments with CAPS can be made by calling their phone number at 802-656-3340 or through the MyWellbeing health portal. Drop-in appointments can be made during Let's Talk at the Living Well Center, the Mosaic Center for Students of Color and the Prism Center.