Vermont's THC market set to open May 1
April 19, 2022
As Vermont's retail recreational THC market prepares to open, cannabis growers strive to ensure it does so in a sustainable and socially equitable way, said Geoffrey Pizzutillo, cofounder of the Vermont Growers Association.
Bill S.54, passed Sept. 25, 2020, allows localities to opt into an adult-use retail market, according to an Oct. 7, 2021 VPR radio segment. The VGA originally opposed the bill, which legalizes recreational THC sale beginning May 1, Pizzutillo said.
"It is a very exciting time right now in Vermont," Pizzutillo said. "It's also very much a mixed bag. May 1 is the first day of adult-use sales in the state of Vermont and it has been a very sort of quick and somewhat rocky process to bring us to where we are today."
The VGA is a nonprofit coalition of retailers, growers, distributors and others involved in the cultivation and sale of cannabis, Pizzutillo said. They opposed the passing of S.54 due to the lack of sufficient inclusivity and outreach included in the legislation.
"When adult-use marketplaces roll out in states in the United States, if the laws are not sensitive to the fact that cannabis prohibition has harmed people of color and socially and economically depressed areas, those areas and those individuals typically fare worse when legalization occurs," Pizzutillo said.
As a nonprofit led by white-identifying people, VGA works with nonprofits led by BIPOC-identifying people, such as the Vermont Cannabis Equity Coalition, in the Vermont State House, in hopes of arriving at a more socially equitable state, Pizzutillo said.
The legislation lacks social equity programming that is common in other states' cannabis legislation, Pizzutillo said.
New York governor Kathy Hochul signed a licensing and equity bill into law on Feb. 22, according to the New York Senate website. Under this law, license holders participate in a sustainability and social equity mentorship program and requires that they grow hemp for at least 2 years.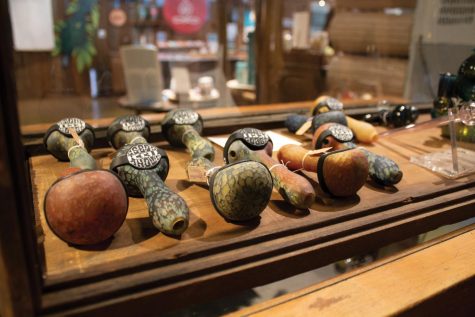 Zenbarn Farms, located at 179 Guptil Rd. in Waterbury Center, is a Black-owned, sustainably-grown craft cannabis retailer. They currently focus on CBD-infused products, said Marlena Tucker-Fishman, co-owner of Zenbarn Farms.
"[Zenbarn] is an opportunity to rectify the war on drugs, to help remove the stigma around the plant and to create opportunities for generational wealth that involve health, job training, access to education and a relationship with the land," Tucker-Fishman said.
Waterbury Center's bordering town, Stowe, has decided to not allow dispensaries within their limits, Tucker-Fishman said. This gives Zenbarn a unique opportunity to become a destination for people to engage in this market equitably.
"Being a Black-owned business, it's a way to represent what this industry should look like when it comes to equity, and also with the people that we plan to work with within the legacy market," Tucker-Fishman said.
Senior Chloe Hendron, an employee of Zenbarn Farms, will graduate with a degree in plant biology and hopes to work in the cannabis industry to create a more just and socially conscious future for cannabis sales, she said.
"As a young person of color, there's a stigma associated with cannabis and the war on drugs," Hendron said. "There's a lot of incarcerated individuals for [cannabis sale and possession]. I'm hoping that the state of Vermont creates laws and regulations that benefit those that have been previously targeted for these issues."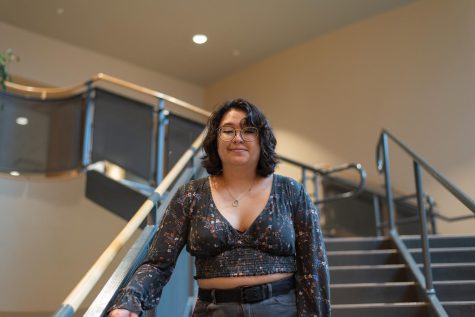 Entering the industry as a woman of color is very daunting knowing it's white- and male-dominated, Hendron said. She hopes to make a positive difference in the cannabis retail trade and make it a more accessible field for people of color.
"I really want to contribute to the industry in a positive way," Hendron said.
Helping people in the local community is the most rewarding aspect of working in the cannabis industry, Hendron said.
Magic Mann Cannabis Bakery and Cafe, an edible-focused CBD dispensary located at 21 Essex Way, Suite 216 in Essex, began in an attempt to make medical cannabis products more available, said owner Meredith Mann.
"My main goal is that we all work together as farmers, edible-makers and retailers to make sure that Vermont does this right, is successful and that all of Vermont benefits from it," Mann said.
Mann began working in the industry over 30 years ago, she said. As a mother and a patient requiring medical cannabis, she needed a safe way to access cannabis when it was not available to her to purchase legally.
"[The new legislation] means everything to me because THC is such a magical cannabinoid that is so inaccessible to people," Mann said. "Right now, the black market is the only place people can access it, and there's so many people of all ages that really want to use it recreationally and medicinally."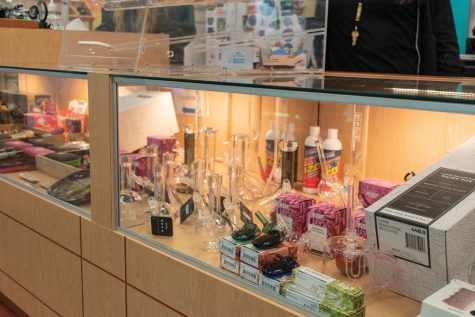 Both Magic Mann and Zenbarn Farms plan to begin selling cannabis products containing THC Oct. 1.
"The cannabis industry can be another huge tourist market for Vermont," Tucker-Fishman said. "It could be just as big as how the beer industry grew up in Vermont, and other craft businesses like cheese. We feel like cannabis can be the next big thing to put Vermont on the map."