"Viva Cesar:" Remembering Cesar Augusto Murillo's legacy of activism
September 30, 2022
From roller-skating through the streets of New York to the dancing that earned him the nickname "Lawn Mower," Cesar Augusto Murillo '91 is remembered for his fun and outgoing personality. 
However, the UVM community is indebted to him for more than his fun-loving traits: the University has benefitted insurmountably from his activism and commitment to diversity on campus. 
Murillo immigrated to the United States with his family from Envigado, Columbia, in 1971. Once in the United States, he was the first in his family to achieve fluency in English and was the first to attend college, according to the 9/11 Living Memorial and The Lincoln County News. 
Murillo was an active participant in UVM campus life, joining the Sigma Phi society, according to the Vermont Quarterly. He was loved by his friends for his passion for Latin music and dance and was revered for his ability to always find a parking spot. 
UVM's lack of diversity was one of the most discussed and debated issues amongst community members during his time on campus, according to the Vermont Quarterly. This issue culminated in a protest in April and May of 1991 wherein students took over the President's office in the Waterman building. 
The lack of diversity at UVM did not escape Murillo's notice. As a proud Colombian, he was at the forefront of this push for racial diversity, according to the Living Memorial. 
While he did not participate in the protest, Murillo understood the need for diversity and safe spaces for people of color on campus, according to the Quarterly. In an effort to address this, he was one of the founding members of UVM's Alianza Latinx, known at the time as Alianza Latina. 
Murillo also held various positions within UVM's Office of Multicultural Affairs, including working with the University on recruiting a more diverse student population, according to the Living Memorial.
As his 10-year graduation reunion was approaching, Murillo pledged to recommit himself to creating a more diverse campus, according to the Living Memorial. He and his wife, Alyson Becker '92, had even begun conversations with the University on how to get involved with student recruitment. 
However, his life was tragically cut short by the Sept. 11 attacks on the World Trade Center.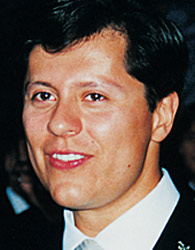 Murillo's many friends from his days in Burlington were inspired by his legacy of activism and established a scholarship fund in his name, according to the Quarterly. 
At the time, UVM had a partnership program with a high school in the Bronx, according to the Quarterly. The scholarship initially worked to raise funds to support one or two students but soon grew far beyond that. 
As of 2021, the Cesar Augusto Murillo Memorial Scholarship has provided over $150,000 in aid to UVM students with a commitment to correcting issues around the underrepresentation of cultural, racial or socioeconomic minorities, according to the UVM Foundation. 
Baldwin Delgado '12 was one of the Murillo scholarship recipients. He is from the Bronx, where the scholarship has its origins. 
For UVM's Celebrating Scholarship Luncheon marking the 10th anniversary of 9/11, Delgado discussed receiving the scholarship, according to the UVM Foundation. It opened the door for him and had a profound effect on his life, he said. 
"Some people may think of Superman when they think of heroes," Delgado said at the banquet. "As for me […] I think of people like Cesar Murillo and his family and friends, because I am living proof that a UVM scholarship can change a life, save a life and carry on the legacy of a life cut short."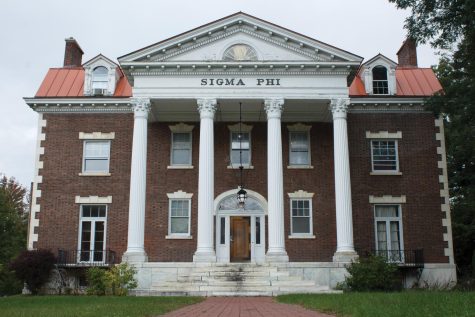 Murillo's legacy continues to persist on the UVM campus, and not just through financial aid—Alianza Latinx still serves Latine students as an affinity group today. 
Alianza Latinx hosts many events, such as its Noche de Cultura, which takes place annually in the fall semester and highlights different Latin American cultures, according to their club page. 
Alianza Latinx is still committed to raising awareness about Latin American and Hispanic culture and works to provide resources to campus and community members, according to their club page. Among their activism, there are a few Latin dance parties each semester, combining the work Murillo advocated for and the dancing he would have enjoyed. 
Tributes to Murillo can be found at and around UVM, in both the Sigma Phi house and the Mosaic Center for Students of Color. 
Murillo's legacy of activism, change and commitment to diversity invokes the phrase created by those who loved and admired him: "Viva Cesar."