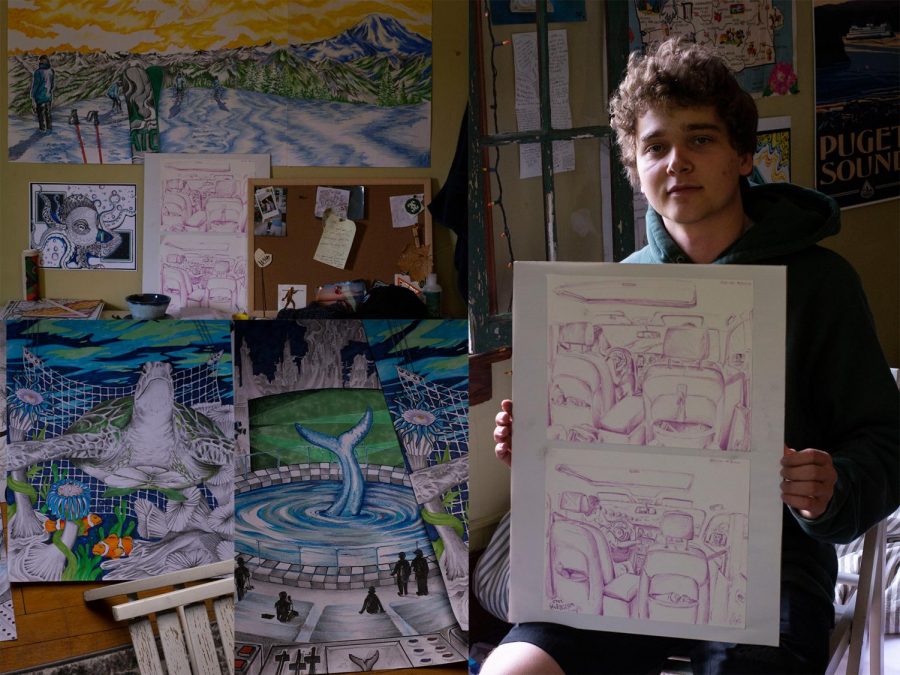 Student artists explain what drives their creative process
May 17, 2021
Cynic staff photographer Ivy Kirby contacted student artists and asked them to explain what their art means to them. These are their responses: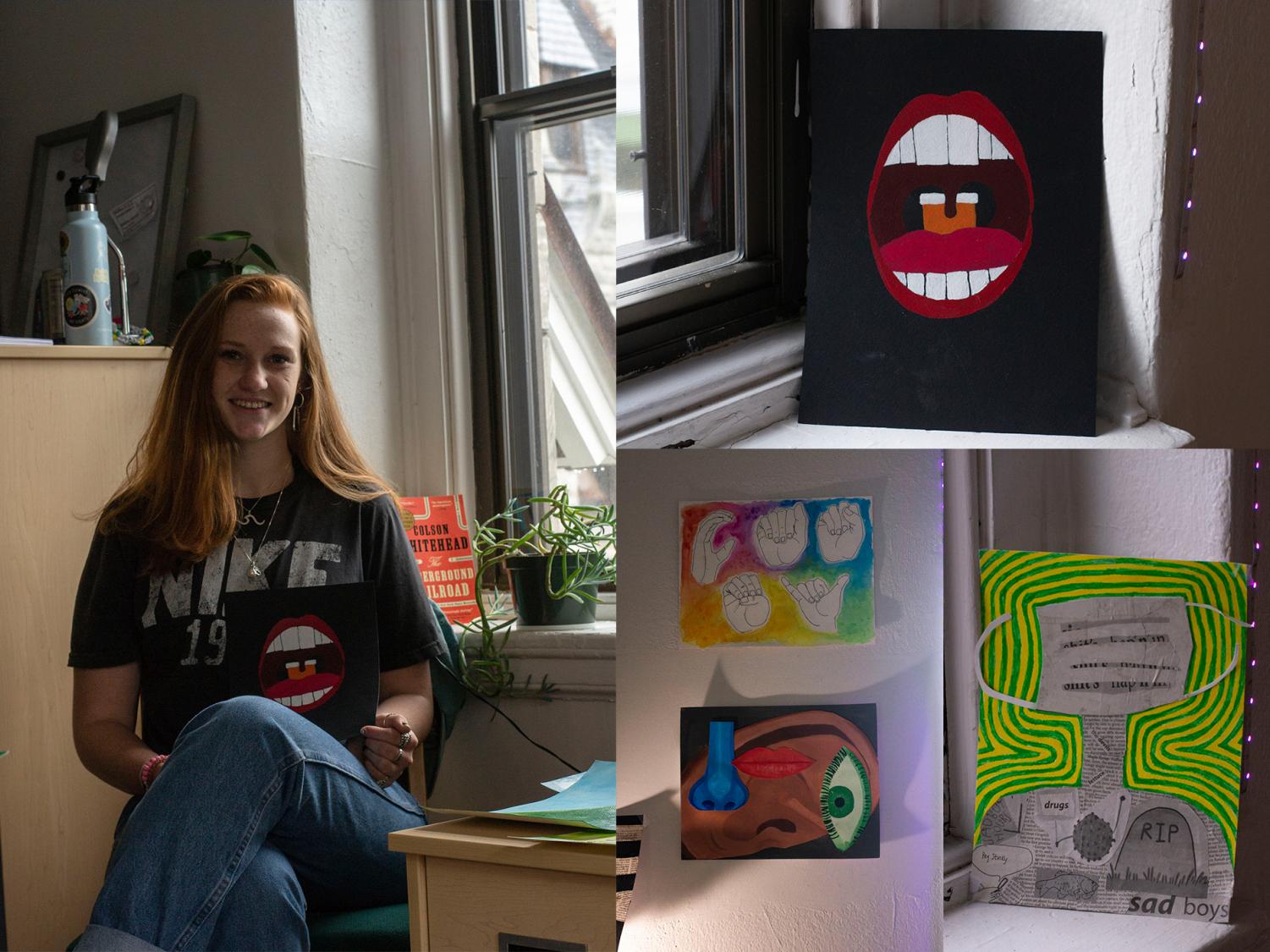 Sophomore Casey Ghio (Instagram: @casey.lg_): My art is mainly inspired by my life, the journey that it has been and what it will continue to be. I try to create things that I think would look "cool" or interesting because that's more fun. 
I like to mix it up every once in a while; sometimes I'll be serious about a painting and other times I just try to have fun. Art has always been a way for me to either reflect, escape or communicate and for that I am thankful.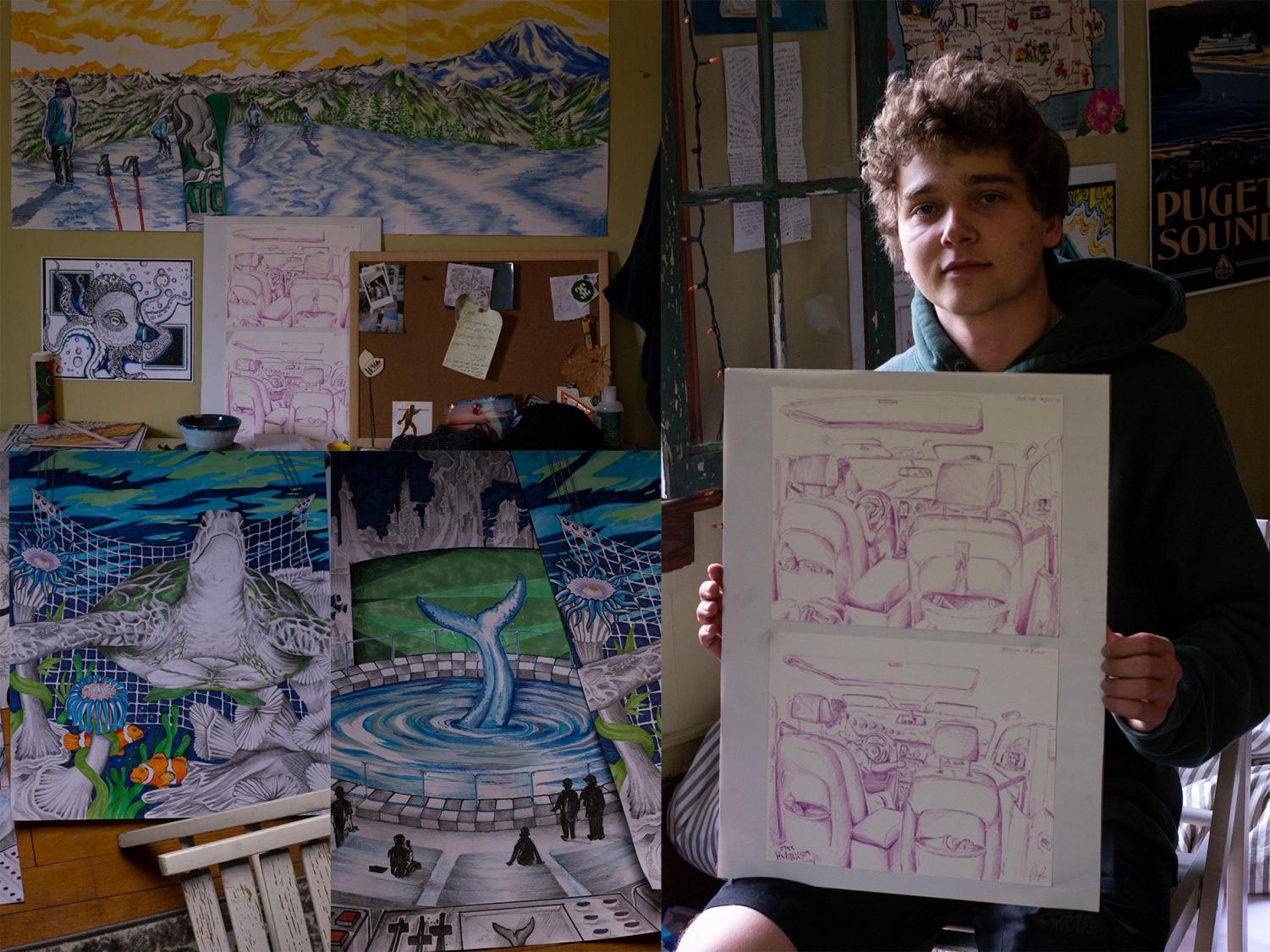 Junior Charlie Piper (Instagram: @chars_groovy_art): I hope my art serves as an inspiration to others to pick up a brush and start creating. Do not think about the final product, instead focus on the process. 
UVM has allowed me to experiment with a wide variety of mediums and techniques which I will carry with me for the rest of my life. If you have the ability to take an art class through UVM I highly recommend jumping on the opportunity!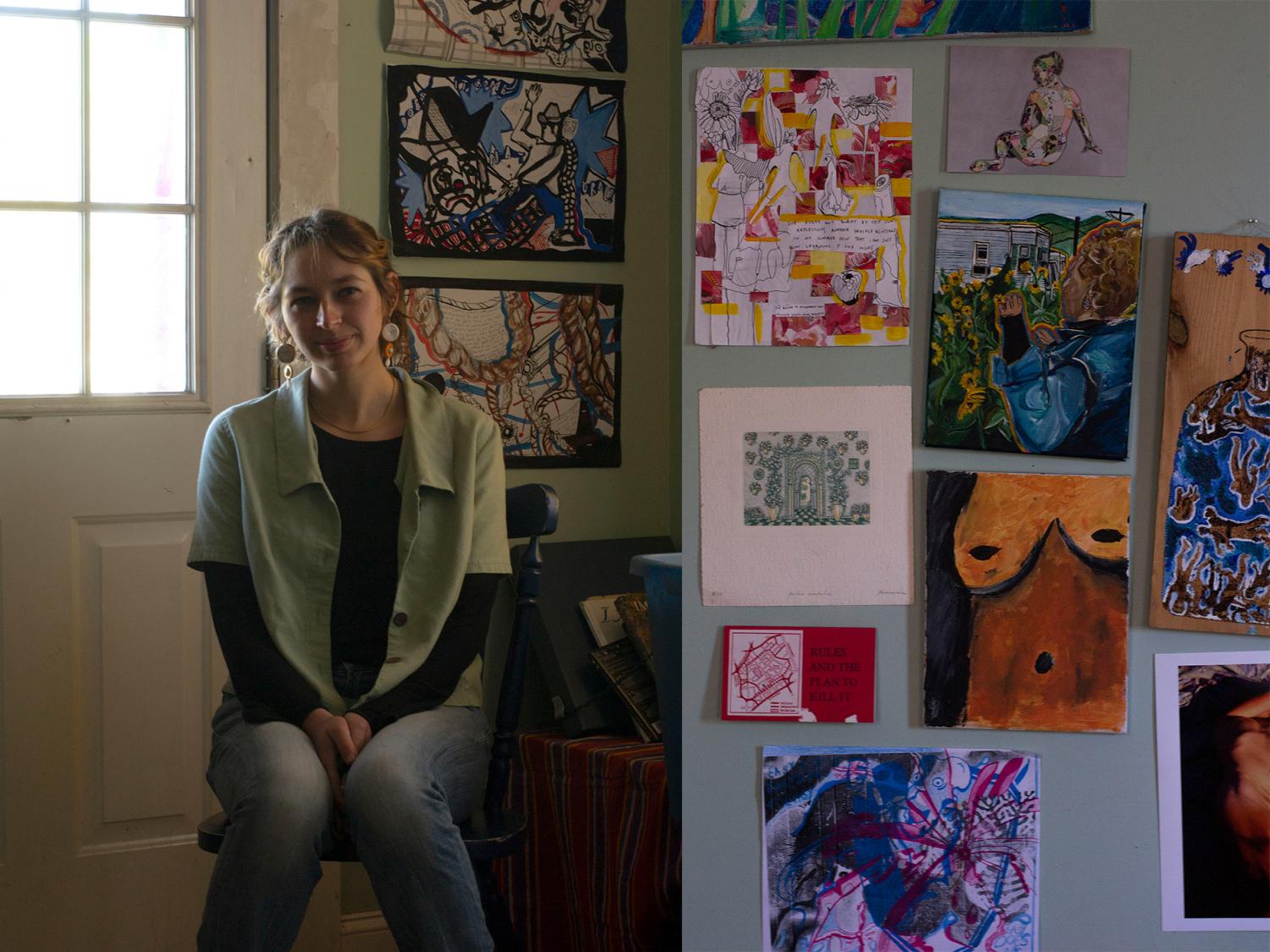 Senior Courtney Smith (Instagram: @courtrpoundersupreme): Making art helps me put together everything rushing in my brain and turn it into something unified – a lot of times I get little phrases stuck in my head, and visuals help me bring words to life. It helps me hold a mirror to myself and understand.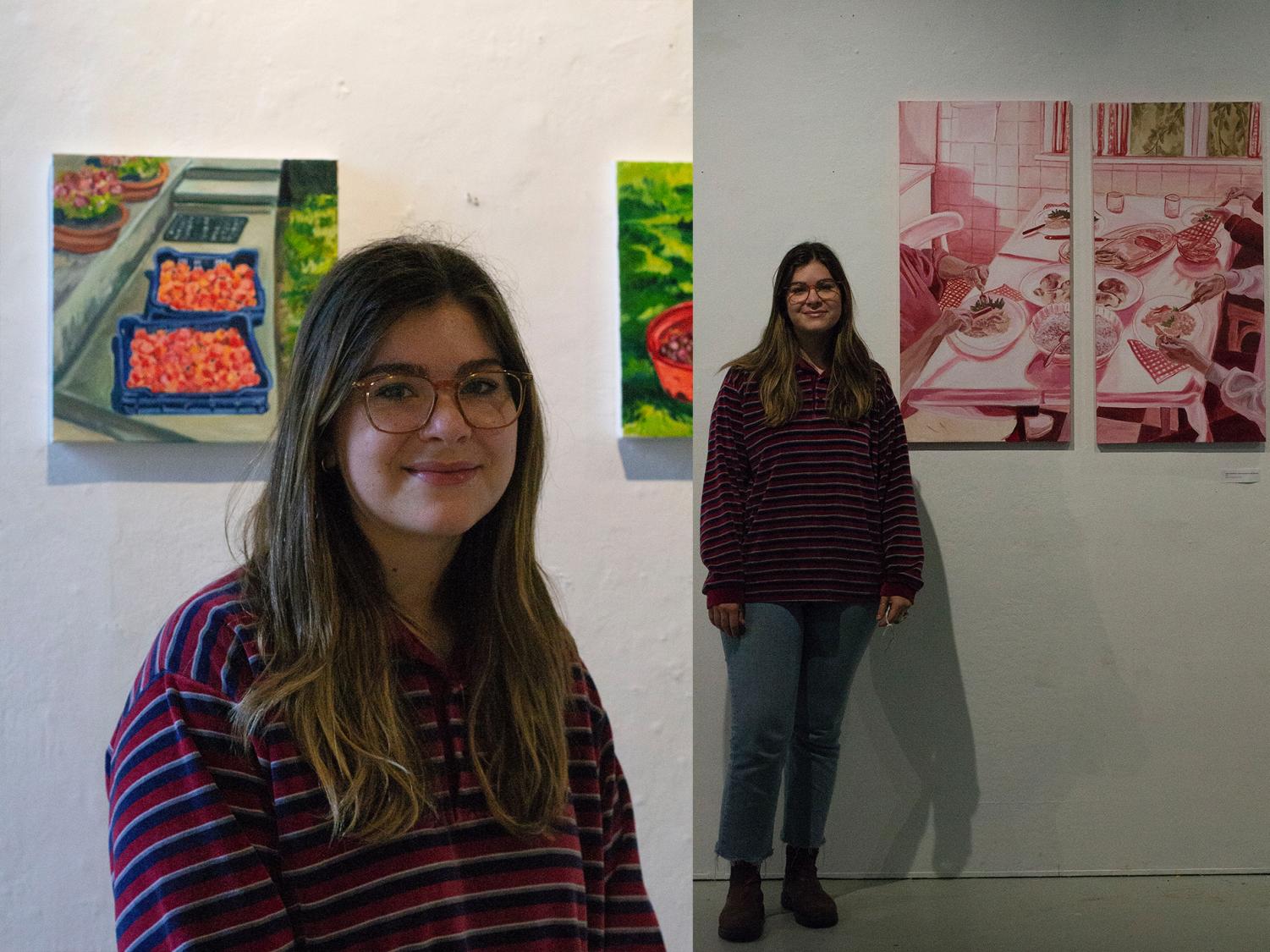 Senior Juli Badics (Instagram: @julcart): Since I was in second grade I have had a deep love for painting and drawing. I found myself always approaching assignments creatively and really began to develop my fine art skills in high school. 
I am passionate about color and find it exciting to push my work in new directions through different approaches to using color. The process of art making is very meditative and gratifying for me.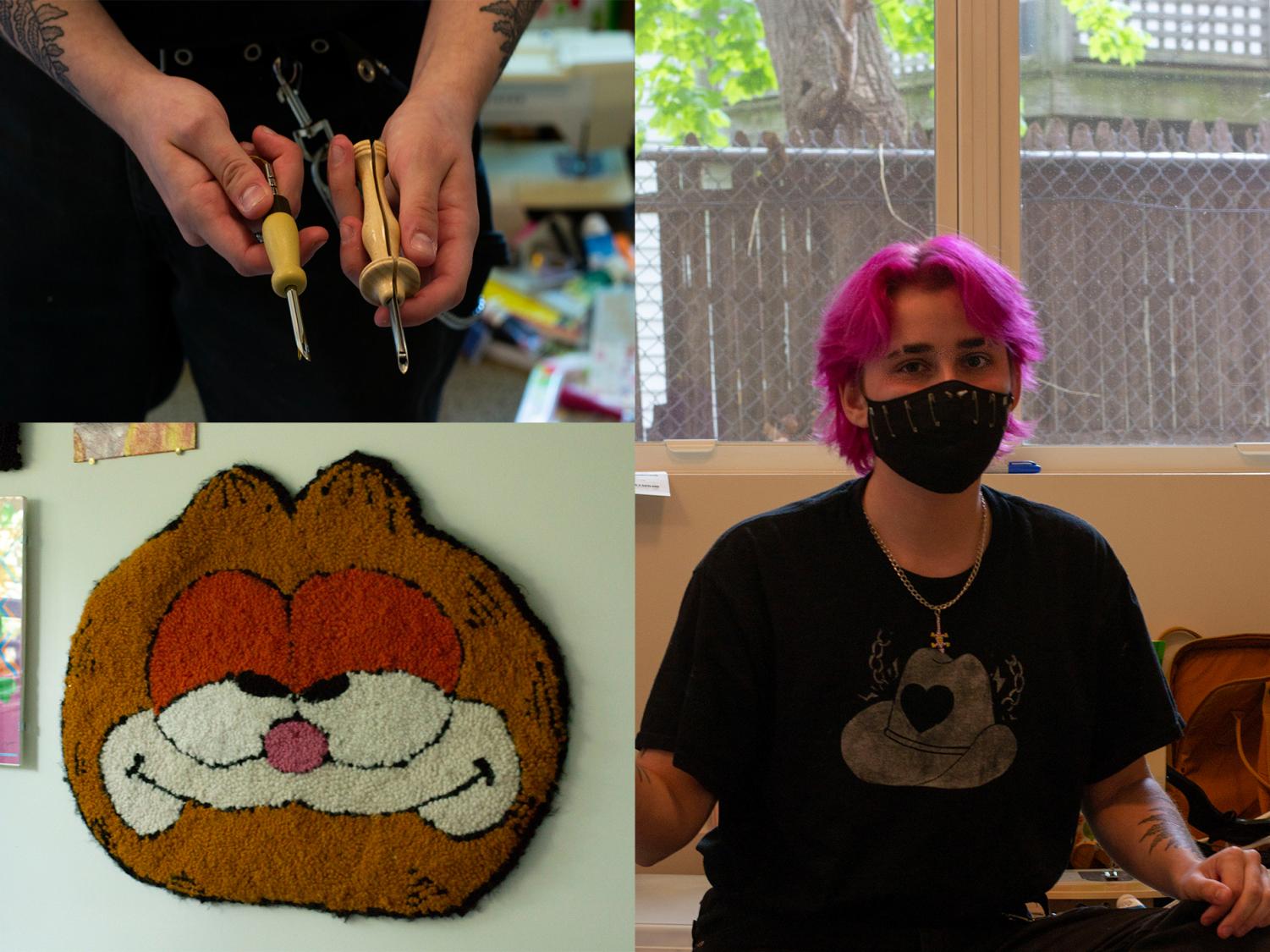 Sophomore Duckie Pelenur (Instagram: @duckie.brand): My aim with my art is to make things that I like, things that make me happy. I started printing shirts because I couldn't find stores that were selling what I wanted to buy, so I just did it myself. 
It's nice to be able to translate my aesthetics into physical art. While my rugs are mostly commission, I just really enjoy making things that bring people joy.