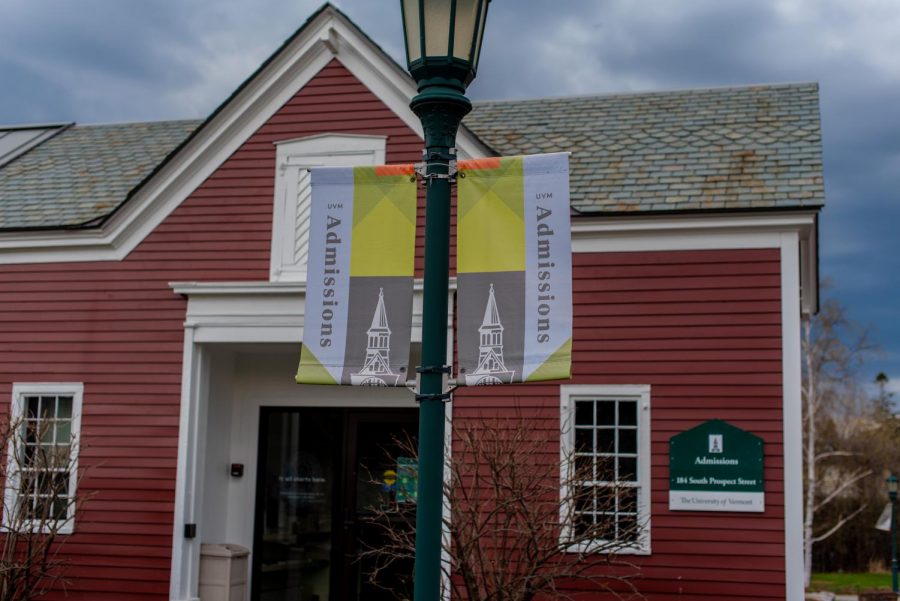 AdvoCats halt tours on Admitted Students Visit Day, both in support of survivors, and to avoid being targeted by protestors
February 23, 2022
UVM's student tour guides, known as AdvoCats, stood in support of survivors at Friday's protest but denounced its methods, according to a Feb. 21 Instagram post on @uvmadvocats. 
AdvoCats stand with survivors and protestors from Feb. 18's protest against UVM's Instagram post, which angered survivors and students alike, but stated the proposed protest tactics of interrupting Admitted Students Visit Day tours caused significant harm to the AdvoCats involved. 
"Following the posting of the insensitive graphic, we observed specific calls on social media for current students to protest the actions of the administration by following tours and loudly telling the prospective students not to attend the school," the post stated.
AdvoCats are not trained to handle these situations nor should they have to, the post stated. Some AdvoCats are also survivors of sexual assaut themselves.
"We are fellow UVM students who are just as impacted by the actions of the administration as everyone else," the post stated. "Having accusatory words thrown at us, particularly language specific to the topic of sexual violence, is at best severely uncomfortable and at worst traumatic and triggering."
AdvoCats refused to give tours on Friday because of these concerns, the post stated. Admissions supervisors canceled Saturday and Monday tours as well.
The AdvoCats request that future protesting measures do not involve interfering with tours, the post stated.
"We are your fellow students and should not be put in a potentially traumatizing position in the course of our job," the post stated.
Students who wish to still communicate with prospective students about this issue should do so during other parts of their visit, the post stated.
UVM informed admitted students and visitors of the student activism occurring on campus, and the AdvoCat's participation in it as they decided not to lead tours, according to a Feb. 20 email from Director of Admissions Moses Murphy.
"We acknowledge and respect our students' and AdvoCats' views including whether they feel it's in their best interest and safety to lead tours during a protest," Murphy stated.
The AdvoCats are still in conversation with admissions supervisors and administration over this issue and their concerns, according to the post. It is unclear when tours will resume. 
AdvoCats are required to balance marketing the University while attending it, the post stated. The University's recent actions have made many AdvoCats uncomfortable, and leaders of the program are working to ensure those who do not wish to represent UVM right now are not required to give tours. 
"We stand in solidarity with survivors of sexual violence and hold them and the safety of our fellow tour guides in mind as we continue to work through the ramifications of UVM's post on our program," the post stated.