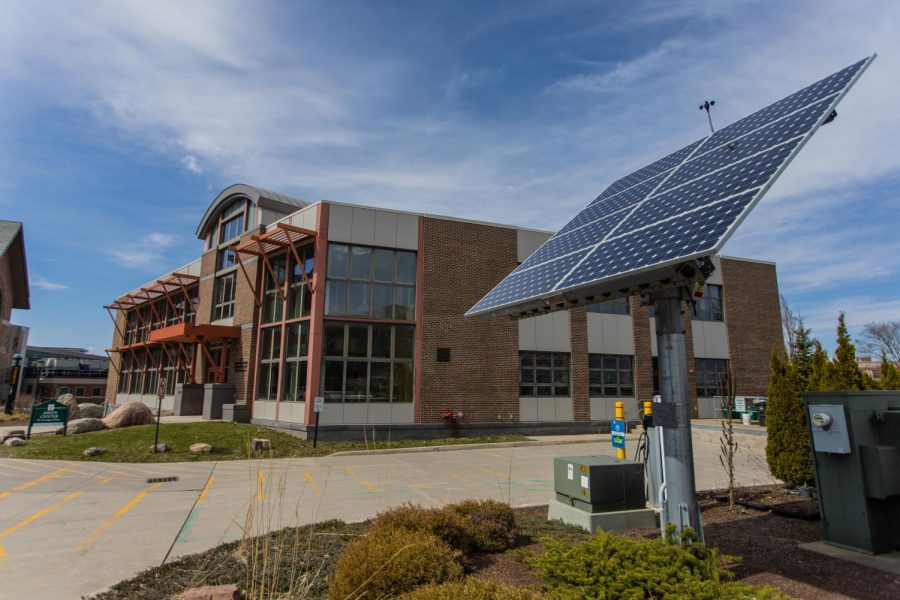 UVM announces clean energy promotion consortium
March 23, 2022
UVM announced the establishment of a coalition for renewable energy projects within Vermont, according to a March 22 press release from Strategic Communications. 
The Vermont Clean and Resilient Energy Consortium has 22 members from manufacturing and utility companies, governmental offices, educational institutions and non-governmental organizations, the press release stated. It aims to develop research and projects dedicated to renewable energy, decarbonization and energy resiliency. 
"With a unique power infrastructure that is ready to face the issues of a warming state and a warming world, the VCREC aims to become a powerful translational partnership in advising and influencing real-world problems and challenges," the press release stated. 
The group was created in hopes of Vermont becoming nationally recognized as a leader in clean and renewable energy, said Kirk Dombrowski, UVM vice president for research.
"Vermont is in a unique position to become a statewide testbed for innovative ideas in clean, green energy," Dombrowski said. "The partnership […] makes the VCREC ready to advise and influence renewable energy standards throughout the state and into the national stage."
VCREC announced their first project Jan. 20 with the Vermont Green Hydrogen Partnership, a collaboration between UVM, Vermont Gas Systems, Inc. and Global Foundries aimed at reducing GF's carbon emissions through green hydrogen use, the press release stated. 
In this project, renewable energy-powered devices called electrolyzers will extract hydrogen from water, producing hydrogen without any carbon emissions, the press release stated. This hydrogen will be blended into GF's Essex Junction campus Fab 9 gas lines, reducing the site's consumption of natural gas.
Using green hydrogen supports Vermont's Global Warming Solutions Act to reduce greenhouse gas emissions, the press release stated.
VCREC also considers a project involving energysheds, which geographically track where energy comes from, the press release stated. 
Energysheds can manage types of energy that are distributed over long distances, such as solar photovoltaic, the press release stated. 
These projects are crucial in addressing the changing climate, the press release stated. 
"The new tools the VCREC develops and promotes will establish Vermont as the model in combating climate change and creating a cleaner, greener world," Dombrowski said.