UVM falters in meeting sustainability goals, refuses to provide updated data
April 19, 2021
UVM is faltering to fulfill sustainability goals set over a decade ago, and University officials have failed to provide updated data on progress they've made. 
Passed in 2010, the Climate Action Plan committed the University to carbon neutrality in electricity production by 2015, in thermal energy production by 2020 and in commuting, business and air travel by 2025. 
While the University's electricity production is now carbon neutral, 2018 data shows that thermal energy emissions have only been reduced by 12.74%, according to a report issued by Second Nature, the non-profit that helped UVM develop the CAP in 2010. 
UVM spokesperson Enrique Corredera did not provide comment on if there are more recent numbers on this progress, or why the school has not updated them.
The University's main source of thermal energy, a 50-year-old central heating and cooling plant, continues to operate on fossil fuels and runs "24 hours a day, 365 days a year," according to UVM's website.   
With little progress made on the 2010 CAP, UVM's SGA passed a resolution March 23 calling on the school to adopt a new CAP with updated deadlines and institute more transparency when it comes to goals and progress.
SGA's resolution stated that the 2010 CAP is "outdated," and that, "it is unacceptable for UVM to have no strategic plan for addressing climate change and its role in perpetuating it in the near and distant future." 
"I think it's important for students to know that there is a lack of information surrounding where we are at with our climate goals," stated senior Olivia Lopez, chair of SGA's Committee on the Environment, in a March 25 email to the Cynic.
Even when students get the rare opportunity to speak directly with the administration, they do not feel they are taken seriously, said junior Jake Gess, another senator on CoE.  
"It's almost like we're children to them," Gess said.
Frustration about the University's progress extends outside the student body.
When discussing the latest CAP data, Burlington City Councilor Jack Hanson, a UVM alum, emphasized the University's lack of transparency, specifically on CAP progress.  
"I haven't seen anything from them," he said. "I feel like they've been silent on this. This is a really important goal. They shouldn't be silent on it."
Hanson doesn't think UVM needs to make a new CAP, he said. Instead, he wants them to stay committed to the one already in place. 
"I want to see them sticking to their existing plan and meeting the goals," Hanson said. "They can't just ignore what's on their website and what they committed to 11 years ago."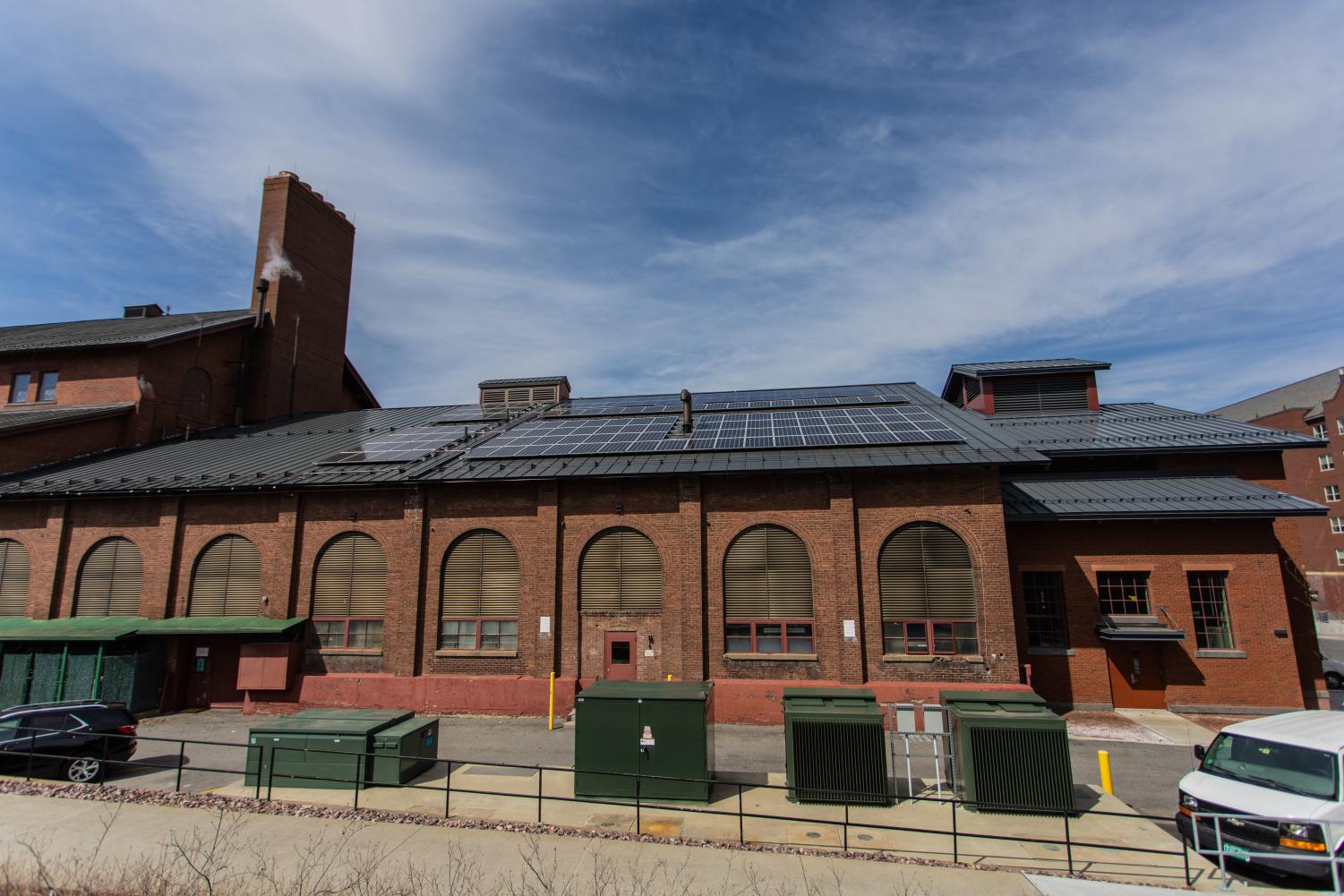 Despite these continuous issues, UVM still presents itself as an actively environmentally friendly school.
On the University's official website, headlines flash across the top of the screen reporting the University's latest climate change research.  
"The ethic of sustainability is central to the character of the University of Vermont," stated UVM's sustainability page.
UVM's inclusion in The Princeton Review's "Top 50 Green Schools" is displayed prominently in large blue lettering on the home page, even though UVM has fallen from fourth to 44th place since President Suresh Garimella was inaugurated, according to the website.  
"They definitely market themselves as a 'green' university," Hanson said.
According to a February 2016 Seven Days article, UVM hired Philadelphia-based marketing agency 160over90 to help with rebranding.  
From October 2015 to September 2018, UVM paid the agency $1.85 million for their services.  160over90 presented UVM as an environmentally driven school with a commitment to bettering the world, according to Seven Days.
"Our Office of Sustainability is a joke," Gess said. "They are not allowed to do or say anything that Richard Cate doesn't approve of. And Richard Cate doesn't approve anything." 
Richard Cate, vice president of finance and administration, was chosen to lead the University's sustainability efforts by Garimella in September 2019.  
Senior Isabel Coppola, an SGA senator and the author of the CAP resolution, attests to the Office of Sustainability's weakness under Cate's purview.
"The Office of Sustainability, as a unit, is such an important asset to the University that I personally, as a student, don't believe is supported enough by the administration," she said.
Lopez said she believes that the office is "under-resourced" and "understaffed."
According to its official website, the Office of Sustainability is composed of two staff members: Gioia Thompson and Caylin McCamp.  The Cynic was unable to attain an interview with either.
Cate also declined to be interviewed or to comment on his climate leadership position in the administration, or the lack of progress and clarity around CAP.  
The Cynic was referred once more to Corredera but was unable to obtain any information on Cate's background in environmental studies, Cate's plans for the department, or why UVM has not seen through the 2010 CAP.
"We're trying to build a little bit of interest and momentum around the issue, to hopefully try to start conversations again," Coppola said. "To hold the University accountable to what it already said it was going to do."
Climate activists and organizations at UVM have had trouble making progress with administrators in the past.
In February 2020, senior Sarah Sciortino, a leader in the climate action club Organize, had an idea to grab the administration's attention.  
Organize was in the thick of a decade-long divestment movement, demanding that UVM pull over $38.8 million worth of investments out of the fossil fuel industry, according to an October 2019 Cynic article.  
Organize planned an event on admitted student's day in which members of the club would engage in a climate-oriented dialogue with prospective students. Sciortino sent out emails promoting the event.  
Then she got an email —she and a fellow Organize member were to report to a UVM administrator as soon as possible.  
Sciortino had been pushing for a meeting with Garimella to discuss divestment for weeks, she said.  But she soon realized that this would be a different type of meeting than the one she requested. 
"Basically, they said we'll do whatever you want. You can get a meeting with Suresh, no problem," she said. "As long as you don't hold this action on accepted students' day. You can do it any other time. But don't do it on accepted students' day." 
The board of trustees eventually accepted divestment in July 2020. Sciortino credits the success of the movement to Organize's efforts to frame divestment as financially prudent rather than morally necessary.  
Sciortino was alarmed by the administration's reaction to Organize's activism, realizing the University was more concerned with its reputation than the environmental implications of supporting the fossil fuel industry, she said. 
"They didn't want us to hurt their brand," she said.
Gess also knows the frustration of being heard but not listened to by administrators, he said. In May 2019, Gess authored an SGA resolution of his own, similar to Coppola's Mar. 23 resolution.  
Both the 2019 and 2021 resolutions predict that UVM will not be carbon neutral in 2025, and call on the University to form a new CAP.
Gess said SGA managed to get Garimella to agree to his 2019 resolution, however Corredera did not respond to request for verification of this. 
From what Gess remembers, Garimella signed off on it but took no action. 
Having to write a resolution in the first place is disappointing, Gess said.  
"The students shouldn't have to be writing this for the administration," he said. "The administration should realize this is a problem."
UVM students have limited influence to begin with. While SGA resolutions reflect student opinion and can urge the administration to act, they are not obligatory.  
"There is no binding power with SGA passing resolutions," Coppola said.  
On Town Meeting Day, March 2, Burlington voters passed a charter change allowing the city council to regulate thermal energy systems in residential and commercial buildings, giving Burlington City Council the power to hold UVM accountable.
If the charter change is passed by the state legislature and signed off by Governor Phil Scott, UVM will no longer have complete autonomy in thermal energy production.
"We're moving this way regardless and we're going to create policies to move this way," Hanson said.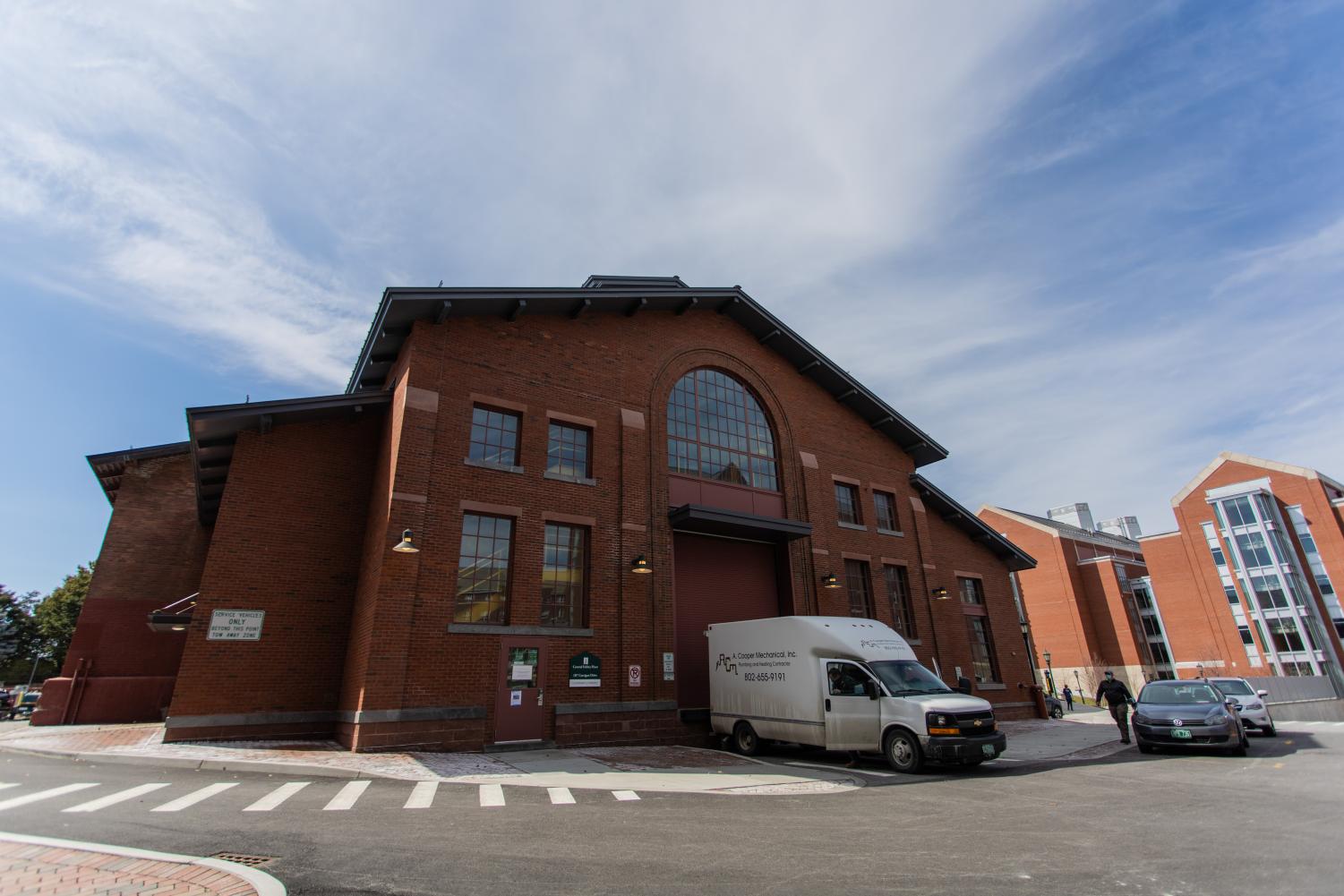 Regardless of disaffection among students, the University is comparably better than most institutions when it comes to climate change.  
UVM received its third successive Gold sustainability rating by STARS in 2020, according to UVM's website.  STARS collects climate data from colleges every three years and sorts them into Platinum, Gold, Silver and Bronze categories.  
UVM was also one of the first universities in the country to end bottled water sales in 2013 and has an ongoing relationship with multiple power companies to establish solar energy projects on and off-campus, Corredera stated in a March 30 email to the Cynic.
UVM has also invested heavily in climate research. In 2007, UVM created the Clean Energy Fund, now called the Sustainable Campus Fund, which has raised $225,000 per year, replenished by a $10 per student fee according to UVM's website.  
The fund "supports students' vision of enhancing a culture of sustainability, innovation and research on campus," according to UVM's website.
UVM also launched the Gund Institute for Environment in 2017 to "accelerate transdisciplinary environmental research at UVM, engage with leaders in government and business, and develop real-world solutions to urgent global issues," Corredera stated in a March 30 email.
"There's plenty of things to be proud of," Hanson said. 
Hanson said now more than ever, action is needed.
"We are talking about the climate crisis here," Hanson said. "This is where the rubber hits the road."