'What it means to be human:' religion department defends value to the community following CAS cuts
March 29, 2021
Despite thousands worldwide expressing their anger, UVM has announced its intention to cut one of its core liberal arts departments: religion.
During finals week of fall 2021, the UVM community received an email that sent many into outrage. As a solution to financial deficits in the College of Arts and Sciences, the religion, classics and geology departments are on the chopping block.
Religion Professor Vicki Brennan said hearing about the cuts was surprising because they had developed new classes to appeal to a wider array of students, organized interdisciplinary classes, created a new certificate program and increased their majors at the request of UVM. 
"This was a University that was founded around the liberal arts, and it's losing part of that," Professor Brennan said. "Religion is a central part of the study of what it means to be human from multiple dimensions, whether it's humanities, social science or even a STEM kind of perspective."
Of no relation to Vicki Brennan, Katherine Brennan, a senior double majoring in religion and French, began a petition to protest the cutting of the department that now has over 4000 signatures. 
Brennan said the petition has since cycled worldwide. 
"[The petition] had 3000 signatures in the first 24 hours," Brennan said. "There were some from Brunei, and a bunch from Nigeria and Pakistan, India and Israel."
Brennan downloaded over 200 pages of signatures and sent them to Provost Patricia Prelock, Dean Bill Falls, President Suresh Garimella and the UVM board of trustees, and received only one short response from a board of trustees member stating they are taking all sides into consideration, she said.
Now, a month after the petition was created, it has garnered 4,482 signatures.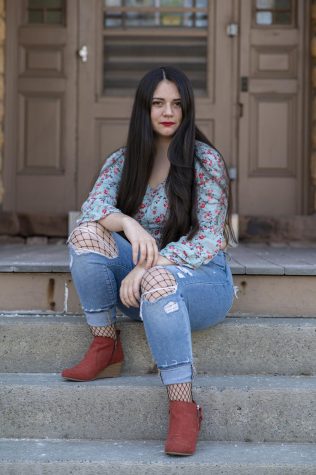 Professor Brennan said she feels that UVM, and Vermont in particular, need the study of religion. 
"One of the interesting things about teaching religion at UVM is how open Vermont students and Vermonters are to the idea of religion, but also how they're already predisposed to be kind of skeptical or critical of religion," she said. 
Professor Brennan also said that as a refugee resettlement community, Burlington has had an influx of people from diverse backgrounds, making understanding religion in a context very relevant to UVM students. 
"Knowing about different religions and also the privilege of not having to know about them is an important part of what it means to be a member of a community, a citizen, an actor," she said. "It's also connected to social justice."
Senior Eli Van Buren said studies of science and medicine cannot be separated from religion and you cannot have one without the other. 
"It's important to recognize that modern science has come out of Protestant ideas," Van Buren said. "Protestant people created modern science, and to try to completely separate science as 100% rational and logical from religion as just emotional and primitive is really problematic."
Senior Nina Carr said without religion, UVM is limiting understanding of issues of sexism, racism, homophobia and society as a whole. 
"To lose that way of looking at things, to lose looking at feminism, through a religious lens or looking at religion through a feminist lens, that's losing a huge part of history, and a huge part of the understanding of society," Carr said. 
Professor Brennan's experience with the religion department's students and faculty has been extremely positive, she said. 
"My colleagues and the students I work with are constantly making me think about my research, about the world, and about who I am and what I do in the world in really important, thought-provoking ways," Professor Brennan said. "That for me is really the value of the department."
Professor Brennan has collaborated with the Fleming Museum of Art, an on-campus museum featuring many religious artifacts, curating an exhibit in seminar classes and researching the reception and impact of the exhibit in other classes. 
"I love collaborating with the folks over at the museum and using my classes to allow students to do things that have an impact on the community," she said. 
Andrea Rosen, a curator of the Fleming, said her collaborations with the religion department have guided the direction of the museum's exhibits and been very beneficial on both ends. 
"I think the Fleming can be a great partner to the religion department in public events that might center around a religious ritual or space or display that might not otherwise be made public in that way," Rosen said.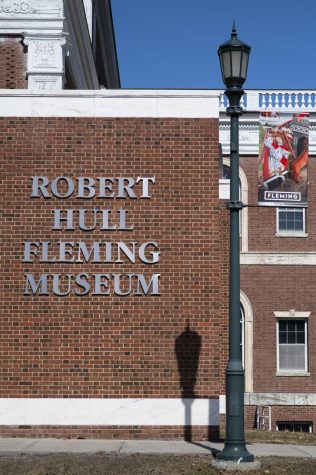 Students from the religion department have partnered in curating religious exhibits for the Fleming, as well as observed the impacts their work in the museum has on visitors, Rosen said. 
"Students get to take their study of religion and see it made tangible in the space of the museum, in the space of display and in the public events that we hold," Rosen said. "They get to see how their academic study can have a real-world product."
Rosen is worried that if the University reassigns the religion faculty into other departments, they will not feel supported in their discipline enough to stay, she said. Hearing about the cuts, she said she was concerned that she would be losing valuable partners at the Fleming. 
The Fleming is financially supported by the University. Rosen fears that if fewer religion classes are available the museum will not be seen as an asset, she said. 
"We feel a pressure to demonstrate our value in terms of how much we get used by classes," Rosen said. "If the University is not supporting the classes and the faculty that are most likely to use us, that could impact us too, because that could impact how the administration sees our value." 
Professor Brennan teaches a class alongside professors of dance and neuroscience, called "Drugs Demons and Dancing," an example of the collaborative work that the religion department does. 
"That class is a lot of fun because of the conversations I have across different disciplines, with professors from other departments," Brennan said. "The students seem to be really positively responding to it."
Katherine Brennan has never taken a religion class she did not like, and the professors in the department have worked with her unique studies to ensure she gets the education she wants, she said. 
"Every single one of my professors is amazing," she said. "All of the professors are really kind and student-oriented. One of the cool things about the religion department that I haven't experienced anywhere else is they'll work with you based on your interests."
Brennan has enjoyed working closely with other students and faculty as a result of religion being a smaller department, she said. 
"In a bigger major, you can really feel like you don't exist," she said. "It's all super tight knit and they really make you feel valid, that all of your all of your experiences are valid and you can actually do things and be recognized for that work."
Brennan thinks every UVM student should take a religion class, and that it has shaped her way of seeing the world and made her a better person, she said. 
"It makes me sad thinking that students in the future won't get that same experience, and will really miss a lot of the fundamental life lessons that the religion classes can teach you," Brennan said.