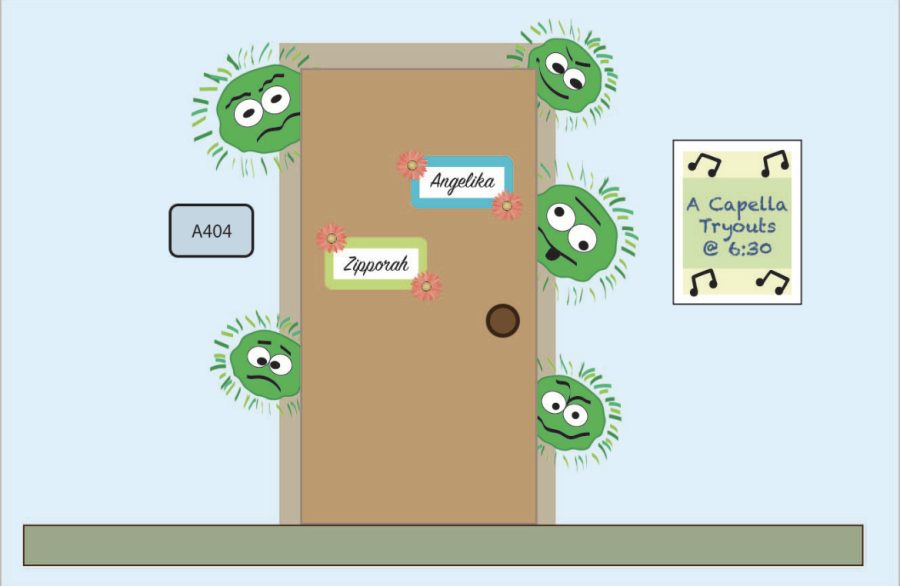 Don't let mold spread on campus
April 26, 2022
There is a danger that lurks in dark, wet corners of campus: mold.
UVM relocated two students after maintenance found black mold in Coolidge Hall, according to an April 5 Cynic article. Maintenance staff did visual scans of dorm rooms to confirm mold presence.
It is irresponsible of the University to allow for black mold to grow and to assess mold presence based only on observation.
UVM needs to deliver a one-time at-home mold test kit to all students living in Coolidge and assess every building for mold after this discovery.
Mold forms in the presence of water and oxygen, according to the Environmental Protection Agency. There is no way to rid all indoor spaces of mold entirely, but there are ways to limit the amount of moisture present to prevent significant mold growth.
At UVM, when a building has water damage, maintenance has to clean it within 24-48 hours to prevent mold growth, according to the Department of Physical Plant's water intrusion guidelines. However, even if cleaned within this time frame, mold could have grown.
Methods of removal include using a plant-based cleaning substance and fans or dehumidifiers, according to the Cynic article and the Physical Plant guidelines.
After UVM cleaned up the mold incident in Coolidge, one student impacted was not confident the mold was entirely gone, according to the Cynic article.
This is irresponsible management of mold, especially considering the adverse health effects that result from exposure to it.
All mold is harmful to human health, according to the EPA. Mold exposure can cause stuffy noses, sore throats, coughing and wheezing, burning eyes and even skin rashes, according to the CDC.
During a pandemic, students should not have to worry about whether their illness is from COVID-19 or from mold.
Additionally, mold spores can spread through the air through doors, windows, vents, heating and air conditioning units, according to the CDC. This means the mold found in Coolidge has potential to spread to other buildings on campus.
Mold also spreads from clothing, bags and shoes, according to the University of Vermont Health Network.
I assume the affected students left their dorm rooms prior to relocation, walking in Coolidge's hallways and to and from classes. If the students moved, the mold could have moved with them.
With the COVID-19 public health crisis, the University began supplying at-home COVID-19 tests March 21, according to UVM Forward.
The University should do the same for the health crisis brought on by mold in Coolidge, supplying mold testing kits for building residents to utilize.
All campus buildings need mold testing immediately. Maintenance staff should additionally conduct sample mold tests on all buildings to ensure black mold did not spread from Coolidge Hall.
For the safety of students, staff and faculty, UVM needs to prevent black mold spread on campus through adequate and comprehensive testing.