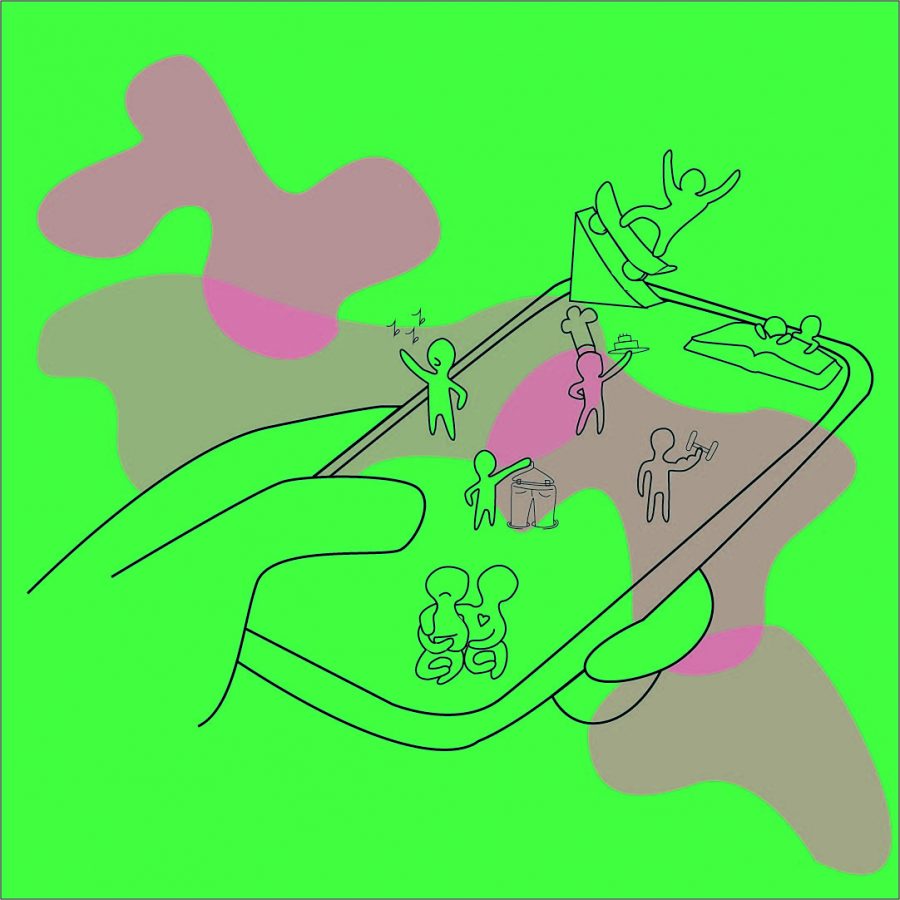 Give TikTok a chance, you may find the community "For You"
September 15, 2021
There are many who love to hate on TikTok for being toxic and causing more harm than good. 
But TikTok is actually very positive, creating loving and comforting communities. 
Whether you're into fashion, music or comedy, there's a TikTok community for you. 
For me, these communities, especially the fashion and music communities, became significant in my life when I entered my first year of college when COVID-19 was at its peak. 
Without being able to go on a tour, I wasn't able to experience the vibe of campus and see how people dressed, which was extremely disappointing to me. 
But through TikTok, I saw UVM, I got to experience UVM fashion. I came across UVM student @luce.cannon's tiktok where she posted an outfit wearing a sweater vest and long sleeve shirt, paired with red converse. 
I'm always sure to always being sure to layer my outfits and put time and effort into them, so I related to her style instantly. 
This made me optimistic about starting up at UVM, knowing that I'd see other students who dressed like me.   
Another aspect of my life that TikTok improved was my connections to music, as I couldn't connect with other musicians in my dorm, due to the social isolation.
I saw posts of other musicians making TikToks singing and playing their instruments and others duetting their videos, adding in parts with other instruments. 
I felt fulfilled in this community after missing playing music with people in person. 
TikToker @samuraiguitarist played one of his own songs, and left the creativity open to others to add things to his song. 
I found it pretty amazing that despite COVID-19 limitations you were still able to jam out with others through the duet feature. 
In addition to the expansion of my hobbies, I felt comfort in relating to other TikTok posts discussing social isolation. 
It was also comforting to see other teens posting about how they missed social interaction as well. 
I saw TikTokers joke about forgetting how to communicate in social situations.
These TikToks helped us stay together and laugh, despite the odd times. 
TikTok also had communities that educated people and brought awareness to the effects that isolation had on mental health.
Videos from @drjuliesmith's page discussed the negative effects isolation caused and how to deal with these negative emotions. 
When I saw videos like hers it felt comforting to have my feelings validated and know others like me in the comment section were struggling. 
This aspect of TikTok made me feel understood and less alone. 
TikTok is a positive, comforting platform that allowed me to become a part of a host of different communities that allowed me to participate with communities who were pushed online in this odd year.