UVM soccer ties Siena in double overtime
September 27, 2021
UVM soccer (5-1-1) tied Siena College (3-3-1) in a 2-2 draw after double overtime in a Sept. 21 game after Midfielder Jacob Arachchige-Jensen provided a free-kick goal for the Saints in the 90th minute. 
The Catamounts created plenty of offense and largely hindered Siena's attack, but ultimately conceded this last minute goal. 
"I think we had control of the game, but we provided Siena a few opportunities to be in the match," said UVM Head Coach Rob Dow. "We scored on two set pieces, but we need to continue to be successful creating more dangerous chances in the run of play. That's kind of the story of the night." 
The Catamounts started off as the sun painted Virtue Field pink and purple, with graduate midfielder Yves Borie providing passes forward. 
These led to dangerous crosses into the box from senior defender and captain Garrett Lillie, as well as shots and progressive movement from senior midfielder Alex Nagy and graduate forward Nacho Lerech.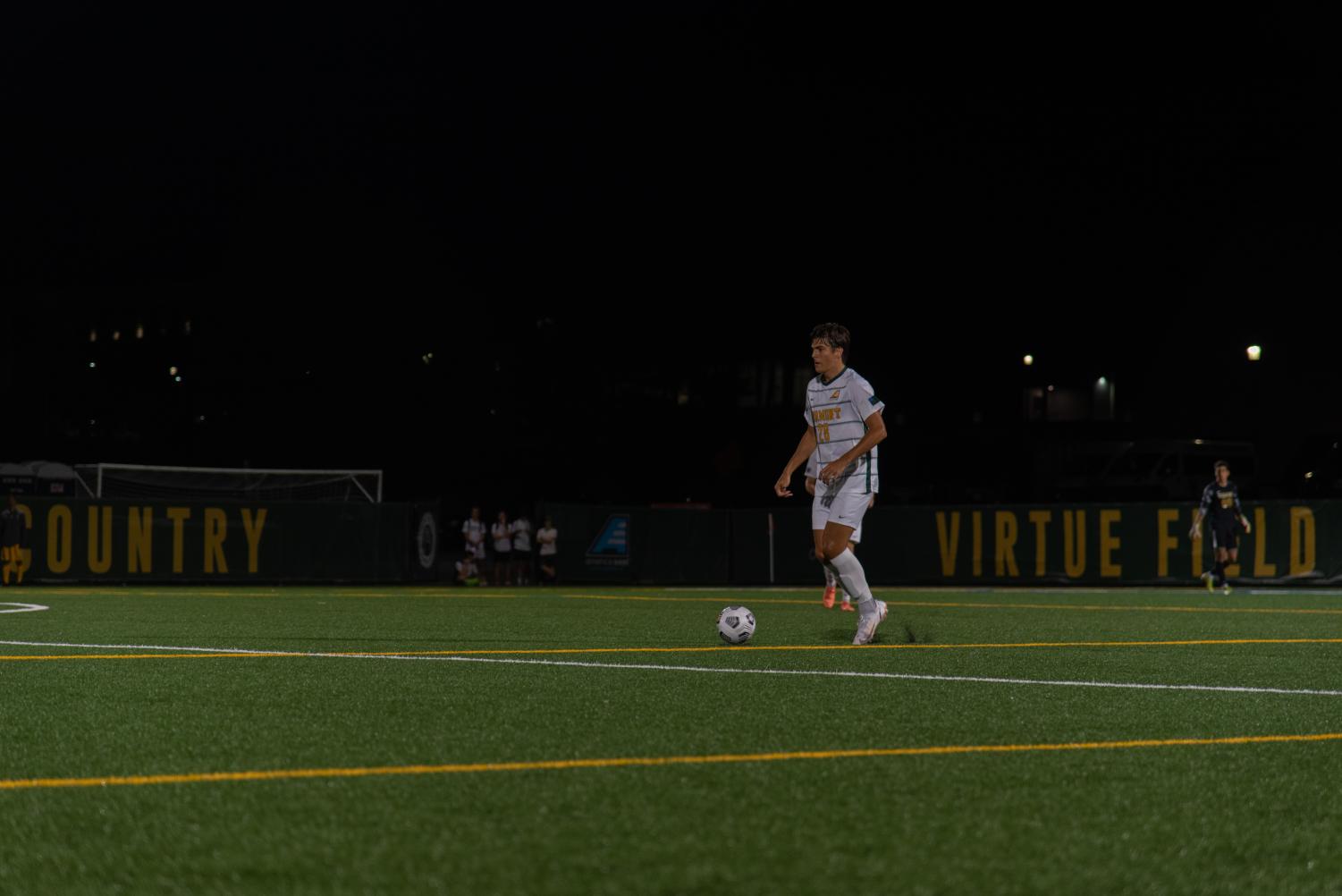 The fluid Vermont offense drew sounds of admiration from the engaged home crowd, but Siena midfielder Zach Gardner provided the opener after 16 minutes. He challenged UVM junior goalkeeper Brendan Pulley on a ball played into the box and tapped it home. 
Throughout the game, Siena struggled to find offensive movement in midfield, and took 10 shots in the game with three on goal. 
Vermont equalized after taking five corners in the space of five minutes. Sophomore defender Zach Barrett headed home a delivery from Lerech in the 34th minute and was serenaded by a cacophony of bleacher stomps and cheers from the Catamount support. 
The Cats took the lead just before half-time off yet another corner, this time taken by Nagy. The service pin balled around the 6-yard box before first-year defender Adrian Schulze Solano scored his first collegiate goal and ignited the crowd, rendering the score 2-1 Vermont.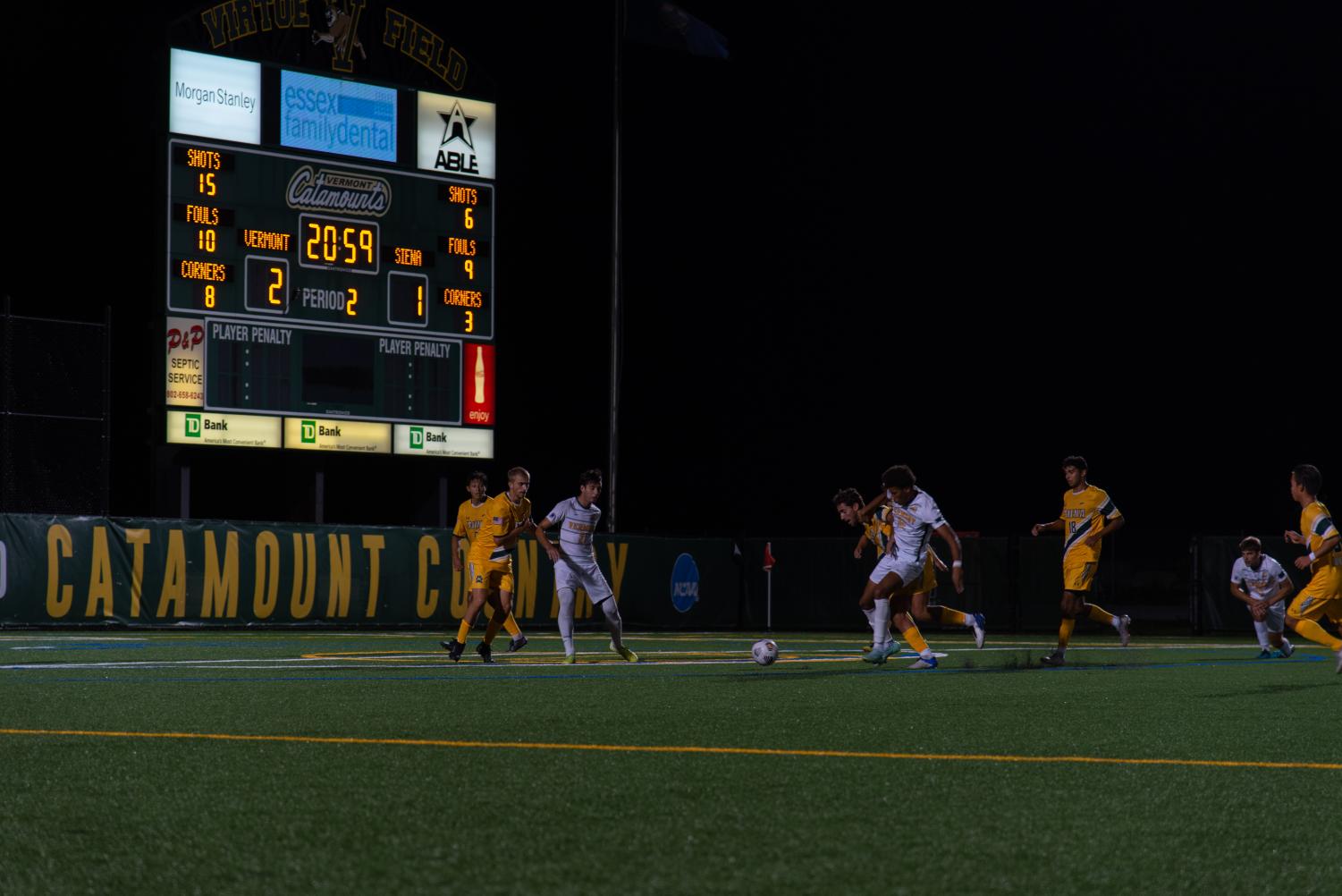 The game became increasingly physical as the clock wound down, with hard tackles aplenty and three yellow cards issued in the final 10 minutes. 
In the 90th, Siena defender Jesper Schone Vogtengen made a challenge, earning a red card and setting off a shoving match between the players on the pitch. Siena won a free-kick well outside the Vermont 18-yard box with just five seconds remaining. 
Arachchige-Jensen's effort found the top-left corner to make it 2-2, and the Saints mobbed him in celebration as UVM support went silent. 
In over time, the Cats returned to their first-half intensity and fired off 12 more shots than Siena. However, none of them found the back of the net, and the night ended with the points shared and exhausted handshakes all around.