Sophomore raps from Sichel, publishes on SoundCloud
March 26, 2020
Cam Barnes' music career started at 9 years old when he picked up a saxophone.
"I started playing the saxophone in the fourth grade, and that's when it took off," Barnes said. "I was like, 'wow, this music thing is kinda cool.'"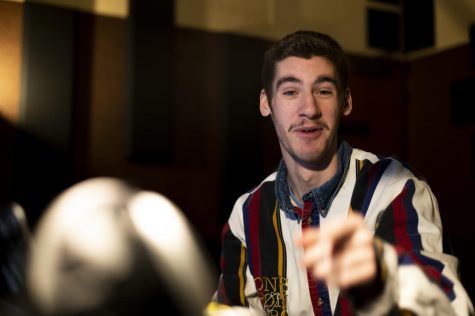 However, he didn't start creating his own music until his junior year of high school, he said. 
Barnes is currently a sophomore studying music technology and business.
Aside from creating music for class assignments, he also runs a SoundCloud account – cambarnes413 – where he creates and publishes hip-hop music available to the site's 175 million monthly users, according to SoundCloud.com.
The "413" in Barnes' username, comes from his hometown, he said.
"413 is the area code of Deerfield, Massachusetts, where I'm from, and it was something we always freestyled at open mics or the little hangouts we'd have with friends," he said. "You gotta represent where you're from. That's what raised you."
In February, Barnes released his latest self-recorded, self-produced album, "The Rosy Llama" on his SoundCloud account.
The album was produced and recorded in numerous locations, including Barnes' hometown and room in Sichel Hall on Trinity campus.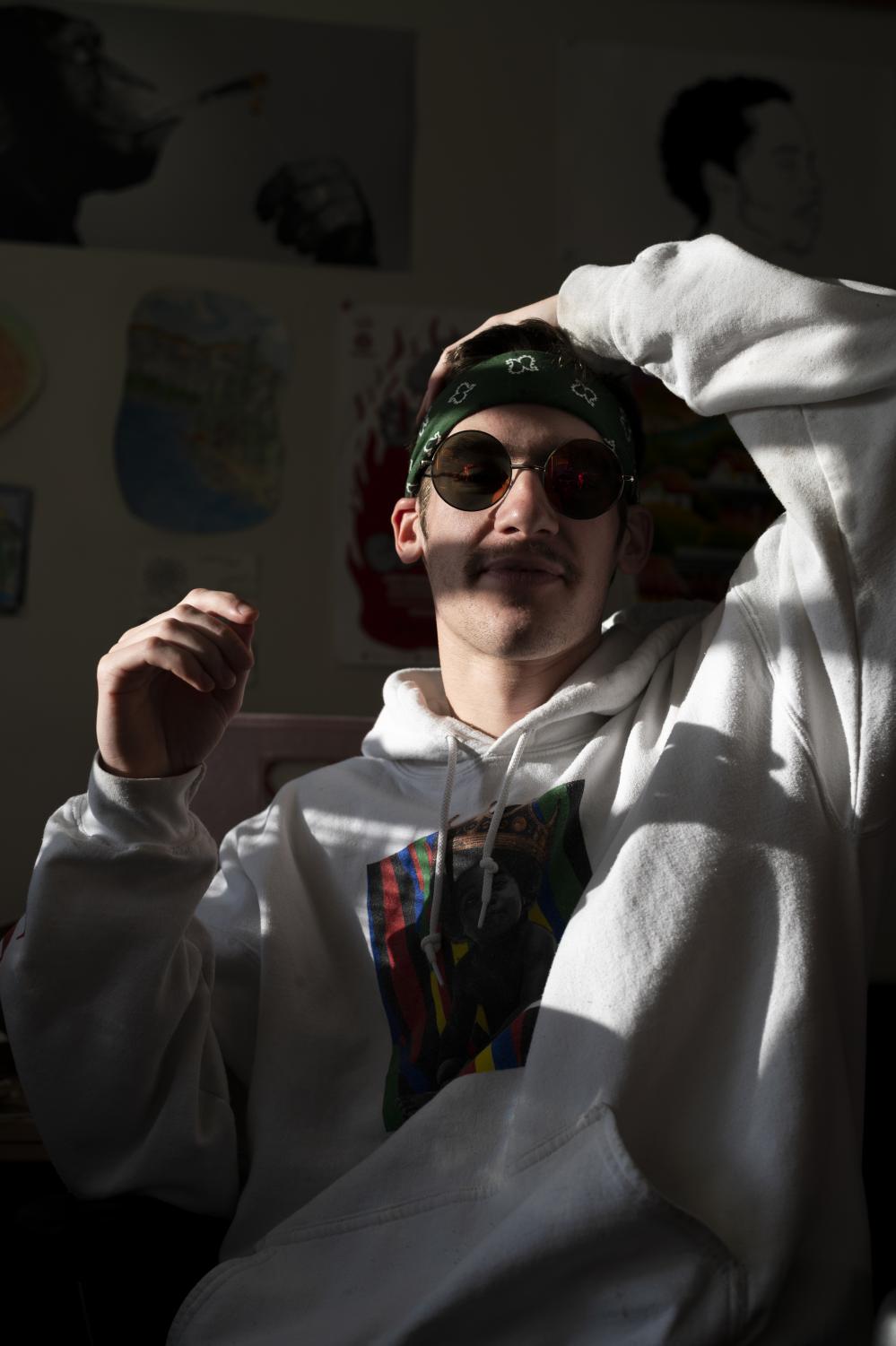 The Massachusetts-based hip-hop artist said his rapping is influenced by both modern hip-hop artists such as Mac Miller, as well as those from the mid-'90s and early 2000s, like Los Angeles-based Madlib.
"With the way I rap, Earl Sweatshirt has been a huge influence," he said. "I love what he's done with 'Some Rap Songs,' it's a beautiful album. For my production style, I'm influenced by artists like J Dilla."
"The Rosy Llama" features Barnes' beats and raps, guest artists "blU Keys", "fin the kid" and guest producer and songwriter Evan Bohn.
Barnes said he was very happy with the guests on his album.
"Fin the kid is my dog Lexa, I've been friends with Lexa since fourth grade and we both rapped throughout high school and we both rap now," he said. "That's my freestyle partner right there. She's dope as hell."
Barnes said the other feature, blU Keys, is also someone from his childhood.
"BlU Keys is my brother Noah, who's two years older than me and goes to Ithaca College," he said. "He came to me over winter break and was like, 'yo, I gotta verse for you, and then we cooked up this beat."
Barnes also said that to have his brother on a song was a unique experience for him. 
"He doesn't normally do that, but to have him on a verse is very humbling in my opinion," he said. "And it's a dope-ass verse."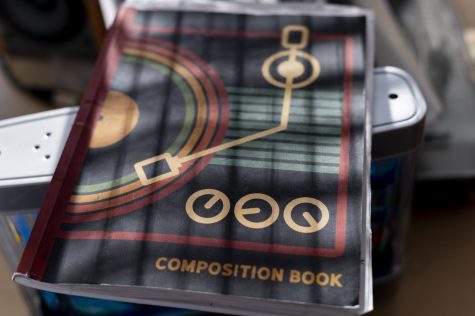 Featured producer Evan Bohn met Barnes through a mutual friend and has production credits on three of the album's 13 songs.
Barnes had only positive things to say about the experience of working with Bohn.
"He sent me a couple of beats a while ago and I rapped over some of them [on the album]," he said. "He's an incredibly talented producer, songwriter and singer."
In the future, Barnes wants to pursue a career in music, he said.
"The end goal is to play music and live off that," he said. "I want to be rapping in front of crowds, having them know my name and chanting my lyrics back at me."
Even so, the Sichel Hall resident acknowledges the challenges of his position.
"Realistically, I am a white dude from Massachusetts who's living in Vermont trying to do hip-hop, which has its own lane that I love to death, but it's a lot of work," he said.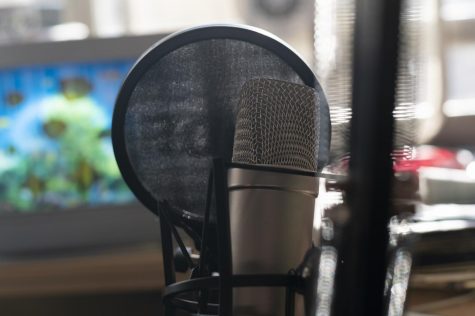 Barnes said that he doesn't feel limited by his race.
"My race, it affects how my hip-hop is perceived, which is a blessing and a curse," he said. "People go into it with the preconceived notion that, 'oh, he's a white rapper,' which I get, but if you listen to the music, I think you'll get something out of it."
Barnes' roommate and sophomore Nick Nestro said he loves Barnes' music.
"Every time I come back to the room, he's doing something different," he said. "He walks around all the time with a journal, and every time he thinks of a bar, he writes it down. The kid is dedicated as hell."
Barnes said he doesn't worry too much about how people receive his music.
"I'm gonna make some weird shit and put it out," he said. "If you fuck with it, cool, if not, eh, whatever."