Artists find room to learn on campus
While hanging out in the fireplace lounge of Living/Learning Center, you are bound to be sitting next to someone who is passionate about their interests.  
In L/L, students integrate their passions and academic interests with their residential experiences. Students apply to programs, and, if accepted, enjoy suite-style living.
Wand
ering the hallways of L/L, you'll find freestyle skiers, expert bakers and tech gurus, among others. If you are looking for artists, musicians and poets, head to the Arts Initiative section in Building E. There, music is flowing down the stairwells, and paintings are being left out to dry on common room carpets.
According to the University's website, the Arts Initiative is a creative and diverse community where students can explore all artistic mediums. In fall 2016, the Arts Initiative in L/L welcomed three new programs to its halls: UVM Moth: Storytelling, World Music and Ecological Art.
UVM Moth: Storytelling is a program that focuses on the art of storytelling. The idea for the
program was inspired by a New York City-based podcast featuring amateur and professional storytellers from all walks of life. Students do not have to be experienced storytellers to join the program.
 Sophomore Maddy Hoy is the program director of the Moth.
Hoy said the main event held by the house is a Moth Story Slam. Participants in the slam will have the unique opportunity to share their stories with a large audience.
"Everyone has a story," she said. "Sharing personal stories brings people together and helps to improve public speaking skills."
World Music is a new L/L program that encourages its members to appreciate and become passionate about the music of other cultures.
Sophomores Jillian Mori and Mallory Curtis are involved in the UVM pep band and concert band, and said joining the World Music house seemed like a no-brainer.
Everyone in their suite is "always jamming together," Curtis said.
The new Ecological Art House is designed to help the environment through art. Students in the house often use recycled materials to make their art, and sometimes go on outings to paint, sketch, write or otherwise creatively depict their surroundings.
First-year Maina Carey applied to the Ecological Art House as her first choice. Carey said it combines two of her favorite interests: science and art.
"I'm an environmental science major," she said, "so I love learning about how science can translate into the art world."
In the center of Carey's suite is a homemade coffee table, crafted by a suitemate from recycled wood. Still a work in progress, the table's surface will be painted colorfully.
"I like coming home to a place where everyone is as passionate about their hobbies as I am," Carey said.  
Ann Barlow, the Arts Initiative director, said L/L
is a great place to live because of its diversity and openness, and that the new art housing programs benefit everybody.
"Many of our students, regardless of academic study, branch out and are involved on and off campus by participating in the arts," Barlow said.
"They are a great starting point to build a safe and vibrant community allowing members to expand their interests into other areas."
About the Contributor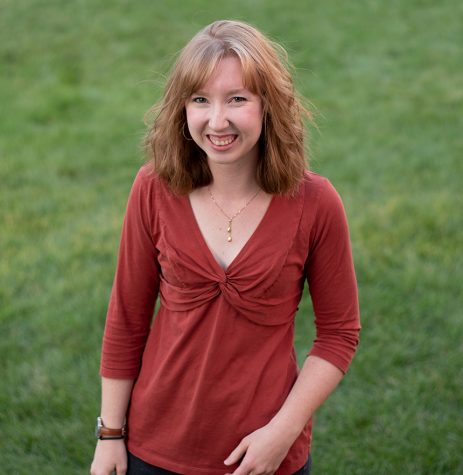 Bridget Higdon, Editor-in-Chief
Bridget Higdon is a senior English major from Sparta, New Jersey. Before becoming Editor-in-Chief, Bridget was a staff writer, the Assistant Arts Editor...