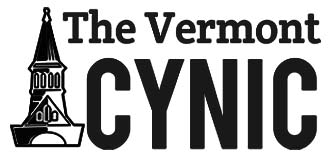 Alek Fleury, Staff Writer
4 days ago
The Wellness Environment announced Nov. 13 that it has made changes to the WE Code to better reflect its commitment to student safety.The WE Code is a set of ...
Enter your email address below to receive our daily email updates.
2 days ago • No Comments
In the past year, Wes Richter has used "racist and threatening language," according to an Oct. 5 Seven Days article, and J. T. Reichhelm stole the Black Lives Matter flag, according to a Sept. 29 VT...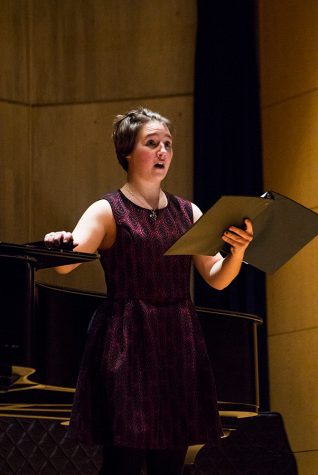 Addie Beach, Senior Staff Writer
4 days ago
Amidst mountains of exams and end-of-semester stress, students took to the stage in Southwick Hall last week to perform the final student recitals of the semester.Keith...
5 days ago

November 17, 2017

November 15, 2017

Calvin Pease | November 15, 2017

November 10, 2017

November 8, 2017

Calvin Pease | November 1, 2017

4 days ago

The possibility of the Federal Communications Commission  repealing net neutrality regulations elicited a wave of hysteria predicting the death of internet. While there ...

5 days ago

Every time Trump tweets, a reporter's phone pings. This time, it was another attack on one of his favorite long-time targets: news media. "We should have a contest as to whic...

December 3, 2017

In my role as Chief Academic Officer of the University of Vermont, I am writing to share my thoughts, some additional context and to provide a number of important clarification...

View All »

Allie O'Connor, Staff Writer

5 days ago

Burlington's spirit, history and environment will soon be represented by a new city flag, courtesy of a local family.The city of Burlington allocated $6,000 to create...

Bridget Higdon, Assistant Arts Editor

5 days ago

When sophomore Noah Schneidman isn't busy double-majoring in philosophy and music technology, he makes and performs his own music under the stage name Full Walrus. He...

Dahlia Maleh, Staff Writer

December 1, 2017

Native New York comedian Colin Quinn is bringing some of the Big Apple to where apples are grown.Quinn, who was born and raised in Brooklyn, will be performing at Higher...

View All »

Nicole Morris, Staff Writer

2 days ago

Though campus was deserted for Thanksgiving break, the Church Street shopping scene was still crowded for Black Friday.Black Friday fell on Nov. 24 this year, hitting the consumer wor...

Katie Brobst, Assistant Life Editor

4 days ago

There is one club on campus that cannot wait for the construction on UVM's Taft building to end.If UVMtv's hope to be awarded a studio in the newly renovated Taft buil...

Libby Camp, Staff Writer

4 days ago

Snow begins to fall, dry skin begins to crack and the time spent caring for your body after chilly walks to class becomes especially important.Not only does winter weather indicate an inc...

View All »

Sabrina Hood, Cynic Correspondent

1 day ago

The UVM men's lacrosse team has announced their captains for the upcoming season.The team anticipates a stronger and more cohesive season, which begins in February.The...

Locria Courtright, Assistant Sports Editor

3 days ago

Two 15-year-old hockey players have announced their commitment to Vermont men's hockey.Defenseman Austin Cook announced his commitment Nov. 27, according to a tweet by ...

Locria Courtright, Assistant Sports Editor

4 days ago

A UVM women's hockey player recently received an award from the Hockey East conference.Junior forward Alyssa Gorecki was named Hockey East Player of the Week Nov. 1...

View All »

Lauren Schnepf, Assistant News Editor

5 days ago

Pam Bissonnette leaned forward on the window of her food truck."What can I get ya, hun?" she asked.After 35 years of feeding UVM students, staff and facu...

Lindsay Freed, Senior Staff Writer

6 days ago

The director of the Center for Health & Wellbeing is stepping down after eight years in the role.Though he has loved working with students, Jon Porter wanted...

Caroline Derksen, Staff Writer

6 days ago

English professor Huck Gutman gave an apologetic look as he peered down at his ringing phone and said, "Do you mind if I take this? If it were anyone but my wife...

View All »

February 25, 2016

"The Big Short" is a whirlwind of numbers, huge amounts of money, financial terminology and raging testosterone.The premise of the film is simple: it explains how the...

May 5, 2014

A recent Cynic article stated that "many professors" will not be returning next year. Unfortunately the article did not provide all the facts. And it failed to make clear that ...

April 15, 2014

A cloudy March day coaxed me downtown for provisions and pleasantries. A small crowd huddled around an unassuming wooden podium on the corner of Church and Cherry streets. Ch...

Building construction will take four years

April 15, 2014

UVM says goodbye to "special" seniors

April 15, 2014

Housing master plan moves forward

April 15, 2014

View All »

The University of Vermont's Independent Voice Since 1883

The University of Vermont's Independent Voice Since 1883