Drag queens empower audience in Winooski
Last Friday joy pulsed in Monkey House as if from a beating heart.
 In honor of Burlington pride month, Winooski's Monkey House hosted "Untapped: a Night of Drag and Burly-Q"on Friday, Sept. 10. Drag queens and burlesque dancers from around Vermont gathered to perform for cheering fans.
Green Mountain Cabaret is a company that orchestrates the performances of drag queens and burlesque dancers around the state. The cabaret's owner Karen Stevenson brought a group of around 10 performers to Monkey House. 
There's a lack of drag-friendly venues in Vermont, and while Monkey House has been welcoming to all sorts of performances, it is the artists themselves that create a welcoming atmosphere, Stevenson said.
"It's the people who are putting on these shows that are making these spaces safe," Stevenson said.
The performers read the energy of the crowd and worked in tandem with it.
"You need to define your audience, what do you want them to feel?" Stevenson said. "Nine times out of 10 I just want them to eat out of the palm of my hand, that's me personally." 
The real power of the show comes from the group as a whole. The performers introduce each other as sisters, and some less traditionally kind names, displaying their evident deep love for one another.
Three of the queens, Carmen Gettit, Bethadone Clinique and Amy Lee Celeste all live together, Celeste said.
"We're best friends. They're actually boyfriends and then I'm like the third wheel which, you know, it's the third wheel of a tricycle, it doesn't work when I'm not there," Celeste said. 
The closeness and inherent support within the group helps them develop their skills as individual performers, sharing tips and advice, Celeste said.
"We keep trying to build each other up because there isn't a huge drag community," Celeste said. "We're very supportive, very loving." 
The show provided a relief from returning fears surrounding COVID-19, Sophomore Kyra Dewey said. 
"The energy of the show helped melt away COVID-19 anxieties, it's been a while since I've been able to completely put that out of my mind," she said.
In between performances set to "Waking up in Vegas" by Katy Perry or "Love Story" by Taylor Swift, the crowd seemed to forget about the conditions of life on Earth. 
"The show was powerful," Dewey said. "The way the performers interacted with the audience was one of the most exciting things to see."
For young people looking to break into the scene or just experience the joy of drag, the advice from Celeste and Stevenson was resounding: go to every show.
Green Mountain Cabaret performances can be found on the second Friday of every month around the state.
About the Writer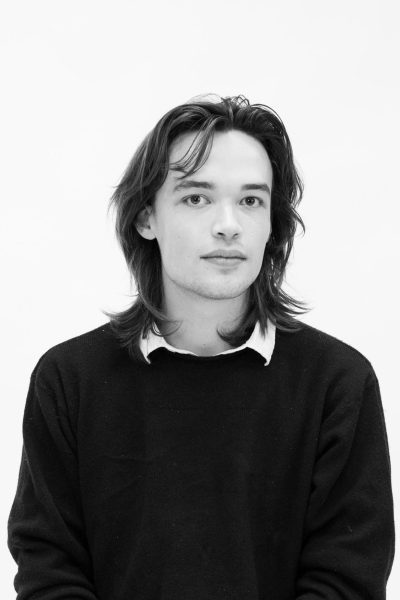 Eamon Dunn, Co-Editor-in-Chief
(He/him)

Eamon Dunn is a senior English major with a studio art minor. He joined the Cynic his sophomore year as a culture staff writer and was the...