Classical singer crafts a romantic Valentine's Day
The Lane Concert Series has provided a romantic venue for Valentine's Day dates for the past ten years.
On Feb. 13, the Patricia O'Callaghan Trio will play the Valentine's Day show at the UVM Recital Hall as part of this tradition.
O'Callaghan is a classically trained singer from Canada best known for her opera singing and covers of Leonard Cohen's works.
She said she plans to incorporate songs in different languages into her Valentine's Day set.
"There will be some Spanish and some French and German as well," O'Callaghan said. "I tend to do a bunch of different genres and mix them together."
Her last performance with the Lane Series two seasons ago "just blew everyone away," Lane Series Director, Natalie Neuert said.
"I immediately thought that I would love to bring her back for a concert that featured her beautiful, expressive voice," Neuert said.
During her Valentine's Day show, O'Callaghan is set to per- form songs like "Dance Me to the End of Love," "Captain Valentine's Tango" and "The Book of Love."
O'Callaghan said she looks forward to her show as a new opportunity in her career.
"I've definitely done shows on or around Valentine's Day before, but I've never actually designed a show specifically for that, so it was nice to choose repertoire focused on that," she said.
Neuert said the Lane concert Series typically aims for a vocal jazz style for their Valentine's Day show, which they have been organizing for about 10 years.
O'Callaghan is "more of an art song singer than a jazz vocalist," but her performance is the perfect option for a meaningful Valentine's Day, she said.
"I like the idea of a date night for Valentine's [Day] eve- ning and, to me, live music is always the best option," Neuert said. "Everyone goes out to dinner, but to go to a concert or to hear music is really special and memorable."
About the Writer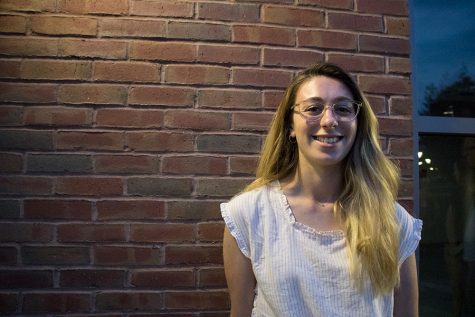 Greta Bjornson, Editor-in-Chief
Greta is a senior majoring in English with a concentration in writing and a minor in art. She joined the Cynic as a first-year after transferring to UVM...