Concert not too cheesy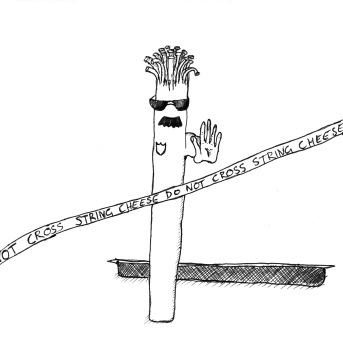 Three intricate light displays cast six triumphant silhouettes in rainbow colored light Nov. 15. The Memorial Auditorium was as hoppin' as ever.
The String Cheese Incident returned to Burlington for the first "incident" since 2003. The top-tier jam band from Colorado closed out their fall tour in stunning fashion, offering two sets of entertainment.
They formed in 1993, so they've had 21 years to develop their vast array of improvisational styles that ranges from bluegrass to electronica.
You can always count on the group to provide a non-stop dance party for hours on end, which would explain why the show sold out several weeks in advance.
The Burlington show started at 7:30 p.m. and didn't stop rocking until 11 p.m. "Rosie," a newer tune first played in 2011, was the star of the first set.
The song used a catchy synthesizer hook that set up an extra groovy jam and transitioned into "Around The World."
The String Cheese Incident then closed set one with a return to "Rosie." Electro-groove jams like these are the hallmark of their "new sound," which tends to be synthesizer heavy.
I'm personally a fan of the newer developments. It shows their versatility and ability to explore a number of styles. Plenty of fans would agree, several of whom went to all 18 shows this tour.
The band seemed to be having as much fun as the fans.
The second set featured an upbeat, organ-driven "Desert Dawn," which moved through a few other songs such as "Valley Of The Jig" before reprising in full force to the crowd's delight.
Their next shows will make up their annual New Year's Eve run in Broomfield, Colorado. It will be interesting to see what they have in store.
They showed no signs of wanting to stop developing their fun and experimental sound.