Lily Seabird on single 'Bug' and debut album
Imagine you're a bug, scrambling through forests of grass as the feet of giants crush the ground around you. Your small world is revolving, twisting and turning as you try to make sense of it all, and you wish for just one moment of reprieve. 
On Lily Seabird's upcoming single "Bug," she sings her profoundly self-inquisitive lyrics with painful longing in her voice: "I'm just a bug underneath your shoe."
This longing for a moment's rest is backed by a driving rhythm section which pushes and pulls the listener's sense of time as it navigates between bars of two and four.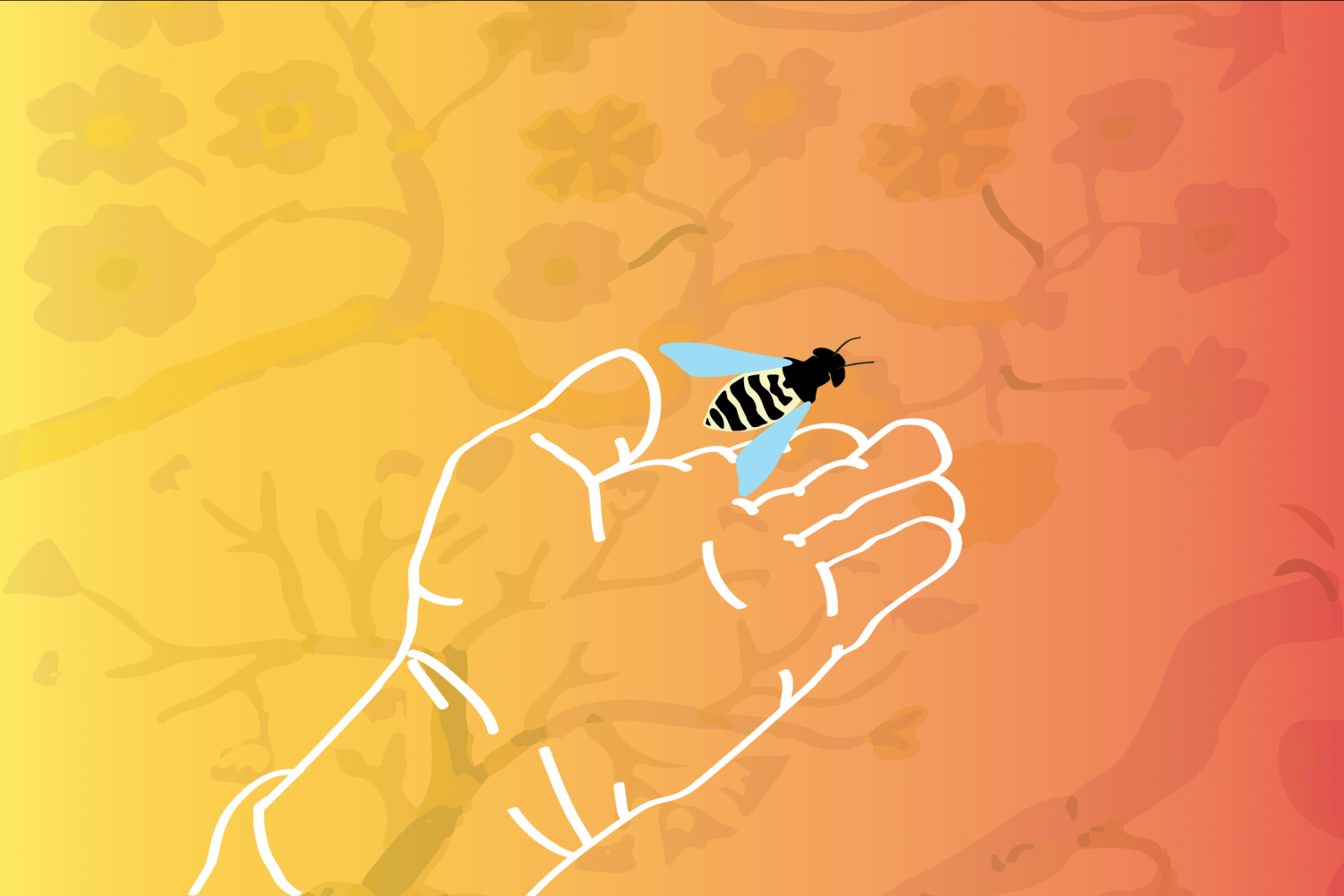 As the rhythm section pulses and Seward croons her longing for escape, her listeners share that feeling of being small and trapped on the ground as time revolves kaleidoscopically.
Lily Seward, stage-named Lily Seabird, is a senior political science major. Her song "Bug," slated for release May 1., is the first single from her debut album "Beside Myself." 
Seward is a singer-songwriter from Pennsylvania and said that she first picked up a saxophone at age nine. 
Around age 11 she started teaching herself to play guitar while delving into the discography of the Beatles, she said. 
Jay Mascus of Dinosaur Jr., Jeff Tweedy of Wilco, Elliot Smith and Leonard Cohen are just a few of her many musical inspirations, Seward said.
 "I think [Cohen's] lyrics are so prolific and so profound," she said, remarking on her "one-sided love affair" with the poet.
Seward's attraction to deep, affected lyricism shines through in her single "Bug," which quite literally approaches ideas of feeling small and trapped without help. 
She sings with an unparalleled level of control, juxtaposing softer, lulling vocal lines with tight and powerful layered harmonies.
"Beside Myself" is Lily Seabird's debut album, however it is not a new project. In fact, she said she came up with the album's title two years ago. 
"I have multiple albums lined up now that I'm ready to record," she said. Some of the songs on 'Beside Myself' were written during her freshman year of college, she said.
Seward said that recording "Beside Myself" was a learning experience. "I'm kind of a perfectionist," Seward said, "I get frustrated when I don't know how to do things."
However, after working on this album, Seward said recording has become something much less frustrating to her. 
After the years spent working on songs for "Beside Myself," Seward said she feels a sense of release with the album's completion. "Cathartic," Seward said. "It's nice to kind of feel like finally it's out of my control."
The album features many of Seward's friends with the likes of Noah Schneidman '20 on bass, sophomore Zack James and senior Carney Hemler on drums, senior Greg Freeman on guitar, Cameron Gilmour '20 on standup bass, and senior Ruben Trouba on violin to name a few. 
Seward and Schneidman recorded and co-produced the album in her Burlington apartment in Jan. and Feb., tracking some songs digitally and recording others straight to tape.
Charlie Hill '16 is a freelance recording engineer and is mastering the record. Seward said she hopes the final product will be ready in a few months. 
As a light at the end of our COVID-19 inches into sight, Lily Seabird's debut will most certainly align with a cathartic moment in the world. 
When live music makes a reappearance next fall and friends resume gathering, the new music will distinctly mark the end of a generation defining moment. 
I have no doubt that "Beside Myself" will find its rightful place on many UVM students' fall 2021 playlists. 
Be on the lookout for Lily Seabird's heavy hitting single "Bug" May 1. The single is just a small sliver of the exciting things to come from Seward's debut record.