Burlington's sole African Market faces uncertain future
November 26, 2020
Patience Bannerman sits at her checkout counter, conversing with a customer. In front of her are Stockfish Bits and homemade donuts, behind her are mannequins with a variety of colored wigs. 
The Mawuhi African Market aisles are stocked with a variety of goods: African spices, food, toilet paper, skin and hair creams. A large screen plays the nightly news. 
Bannerman gets most of her goods from New York, New Jersey and directly from Ghana. 
The Mawuhi African Market sits on the corner of an intersection in the Old North End, 160 N Winooski Ave, Burlington, VT 05401. Bannerman bought the market on July 1, 2007.
Bannerman was born in Ghana, West Africa, but has lived in the United States for 27 years. She calls both places home.
According to Bannerman, in early July, her landlord, Jason Lin, emailed saying he wanted to extend her lease for one year. However, in early October, Bannerman received a notice of nonrenewal, giving her until Nov. 30 to vacate the space. 
According to a Seven Days article published Nov. 4, Lin has now pushed that back to Dec. 31.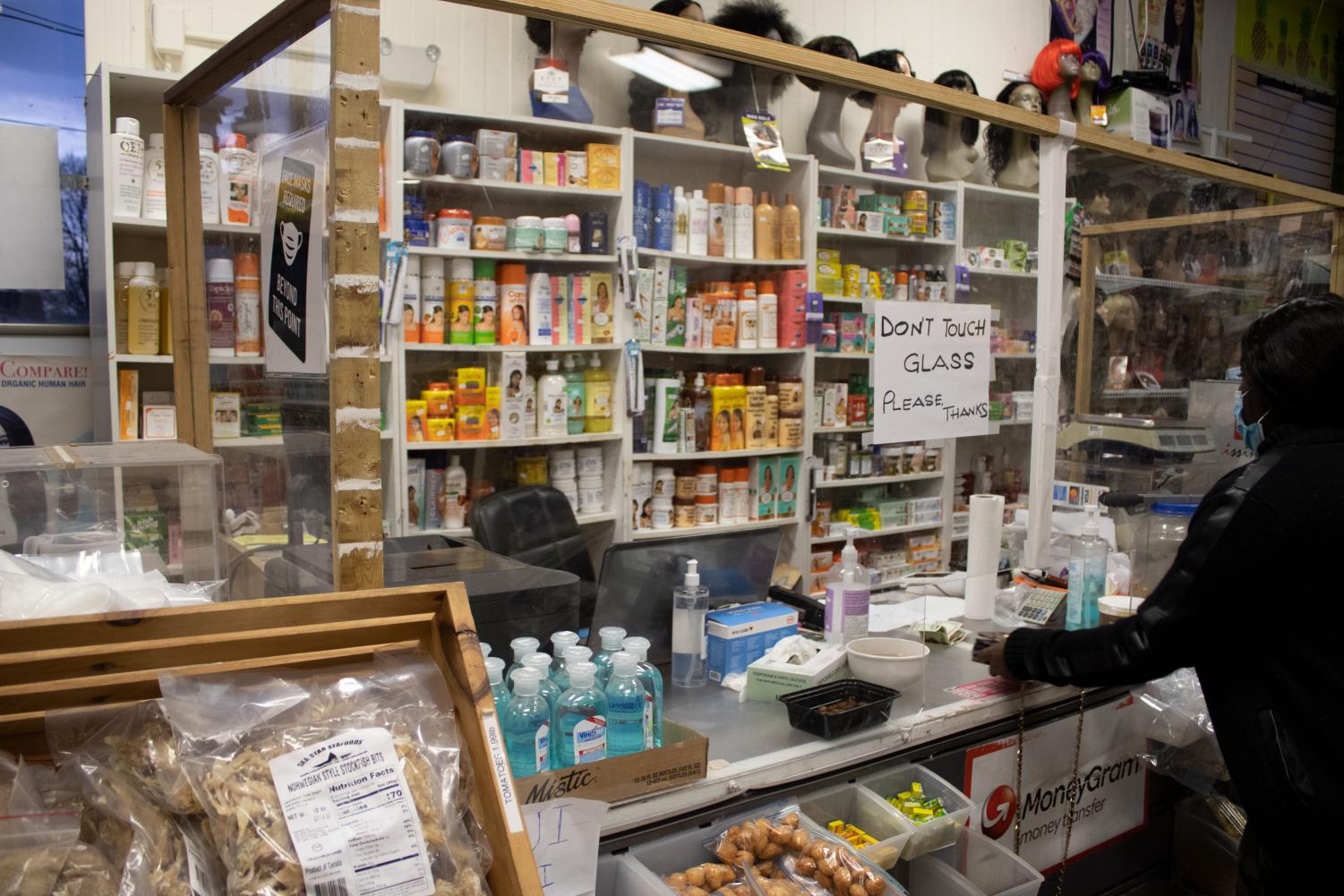 Lin said he plans to renovate and potentially open his own business at the site of the market, according to his interview with Seven Days.
"We didn't put anything on paper, so he doesn't see that as a lease," Bannerman said. "This is his building, if he wants it, I'll leave it."
After 13 years of operation, the absence of the market may impact the Old North End and the greater Burlington community.
"My favorite part is that I like the neighborhood and my customers, we are like family," Bannerman said. "I know my customers and they know me, so the way I interact with them makes me feel at home."
She said many of her customers were born in African countries, as well as the Caribbean and Jamaica. When customers ask for food products they had in their native country that they can't find in the market, Bannerman writes it down and tries to find it for them. 
"I don't know everything, but by trying to get it for them I ask, 'What is this used for?' I've learned a lot which I like," Bannerman said.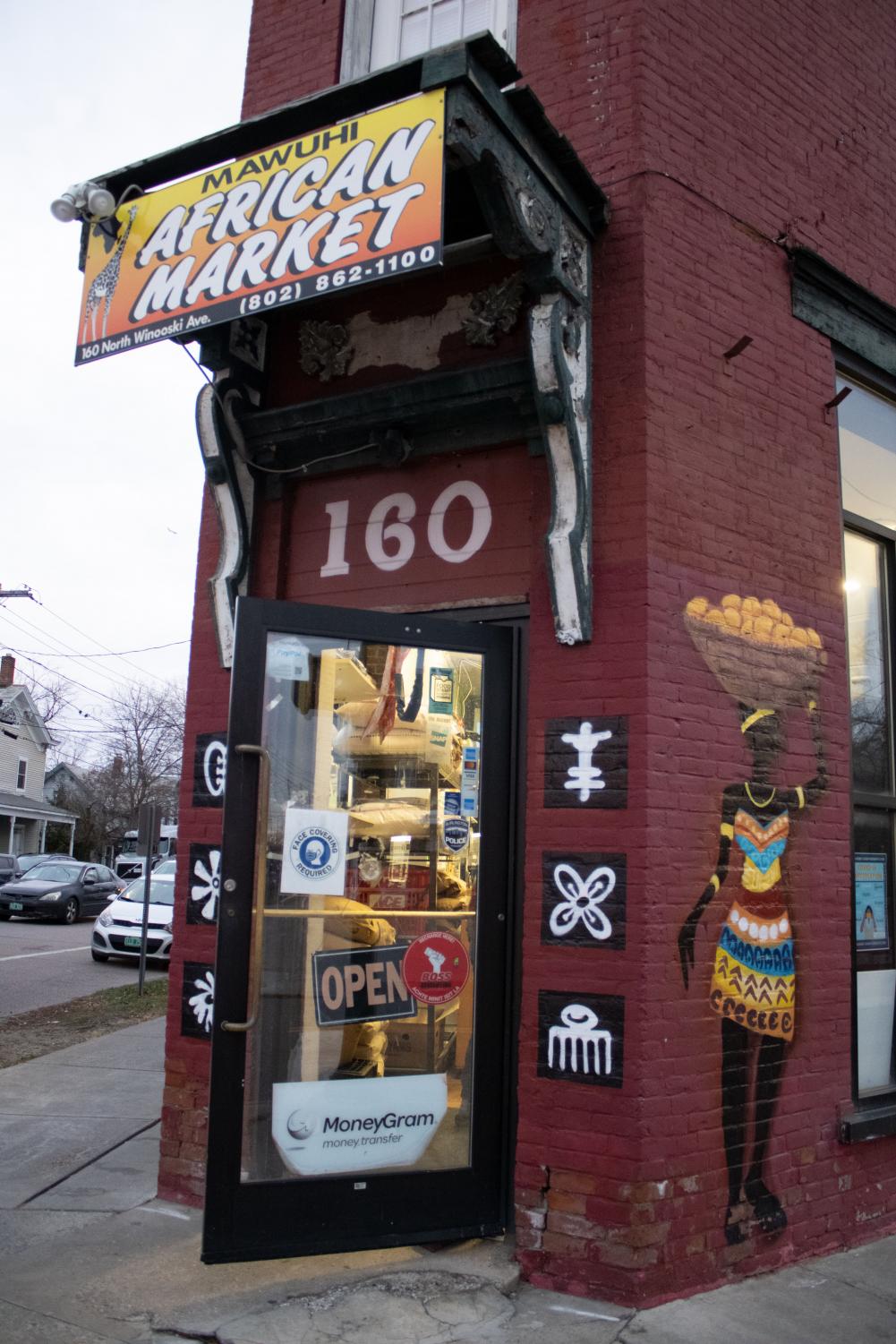 UVM junior Ahmaud Ilu, a customer of Mawuhi African Market, is from Nigeria but went to school in New York before transferring to UVM. When Ilu originally transferred, he didn't know there was an African market so he brought food from markets in New York. 
"When I found out there was this African store it was a joy," he said. "I am used to buying African stuff to cook at home and I cook a lot."
Ilu usually goes to the market once a month. He often buys dried fish or ingredients to make Egusi soup, a food from Southern Africa. One of his favorite things to buy is powdered milk.
"It feels like home," he said. "Just imagine you're traveling to Africa, and you want to buy something that you are used to buying here in the United States. You walk in, and you don't know anybody, and you can't find any type of food that you're used to." 
Ilu said that finding items from home in an unfamiliar place is an unmatched feeling.
"I live in South Burlington and I go all the way there to get that stuff," Ilu said. "If they move now, I don't know how I'll really survive it. I'll have to buy stuff from New York and get it shipped here. To me, if there was no African store in Burlington, my life would be different."
On Nov. 1, Mellisa Cain, a frequent customer of Mawuhi African Market, created a GoFundMe entitled, "Help a BIPOC-owned business survive," to raise money to help Bannerman pay for a new location, moving and set-up costs. 
"People really value [Bannerman] and the store," Cain said. "You know that the money is going straight to local people."
The GoFundMe raised over $16,000 within its first three days of starting. Now, Burlington residents and outside supporters have raised more than $25,000. 
"I wasn't expecting this," Bannerman said. The response was overwhelming, it really touched my heart and I'm really thankful for all of them. To move into a place, I have to build wall shelves and fix the place, and this will really help me a lot." 
Bannerman is looking for other places in the Old North End to lease. It is important to her to stay in the Old North End, as that is where she has built her clientele. 
"The Africans know their food and that's what they want," Bannerman said.