Cheese Louise leaves University Place
March 4, 2020
Since October 2019, food truck Cheese Louise, characterized by its hand-painted menus and easy-going employees, has been an on-campus hit – and it's not supposed to be here.
Cheese Louise first opened in Conway, New Hampshire in 2018, and co-founder James Gaudreault, a senior at UVM, decided to expand this past summer, starting a second location in Burlington while he finished up his studies.
With a $25,000 loan from family members, Gaudreault opened the business with his high school friends Bryce Harrison and Ian Lubkin, according to the Cheese Louise website.
"I wanted to show what it could be [in Burlington], show it off a little bit," Gaudreault said. "I just thought it would be a really fun thing to have here."
And at first, it was. Friends and professors alike would come by the truck's spot in front of Royall Tyler Theater to show their support, Gaudreault said. But in February, Cheese Louise received a different kind of visitor.
"The reason we haven't been operating the past few days is because the last day we were open, we actually got a visit from Burlington Police Department," Gaudreault said.
They received a warning regarding their illegal parking on University Place, according to Gaudreault.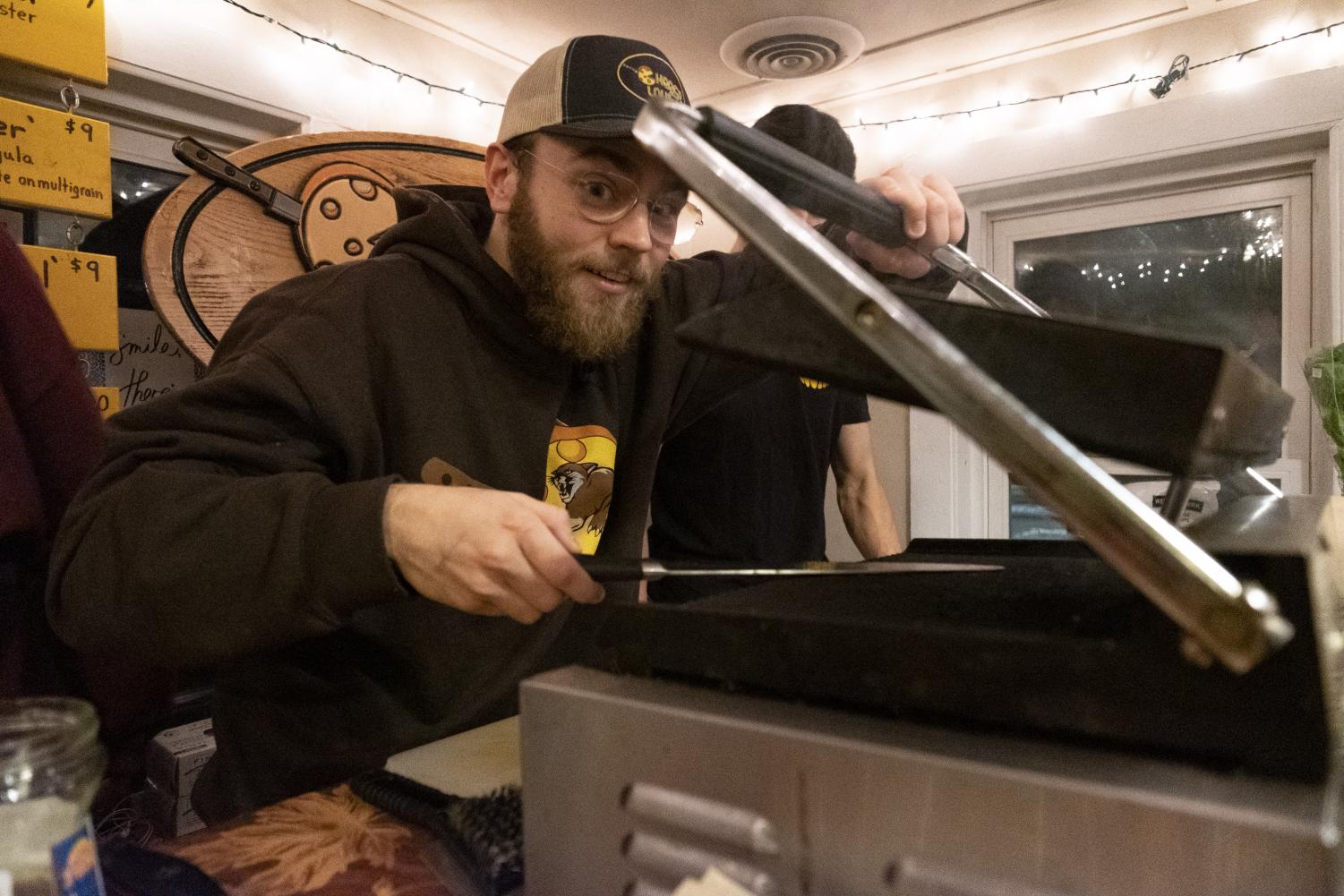 The truck operates with the city of Burlington General Peddler's License. On University Place, there are seven Peddler spots with year-long waiting lists; the public parking spot in front of Royall Tyler Theater that Cheese Louise has been using for the past few months is not one of them.
Gaudreault discovered what they considered to be a loophole in the code.
There are public, non-vendor parking spots along University Place. As long as less than seven food trucks are on the street, they figured they could legally operate in one of those spots.
"We were talking to a city councilman who doesn't want us to say that they're the one that's been helping us," Gaudreault said. "They're kind of speaking off the record. So we explained to them, couldn't we be in these parking spots? And they were like, 'Honestly, I think the laws are loose enough that you did find a loophole, and I think you should go for it.'"
Amy Bovee, assistant city clerk of the city of Burlington, does not agree. University Place spaces are "highly coveted," she stated in a Feb. 21 email.
"Many prospective peddlers wait several years before gaining access to a space," Bovee stated in the email. "For that reason, our office did not think it was fair for [Gaudreault] to advance to the front of the line in front of others who have been waiting for a chance to vend there for a very long time."
"It's political, it's contracts, it's money," Gaudreault said.  "And we're just some kids trying to do a thing."
Small businesses can struggle to stay in a competitive market.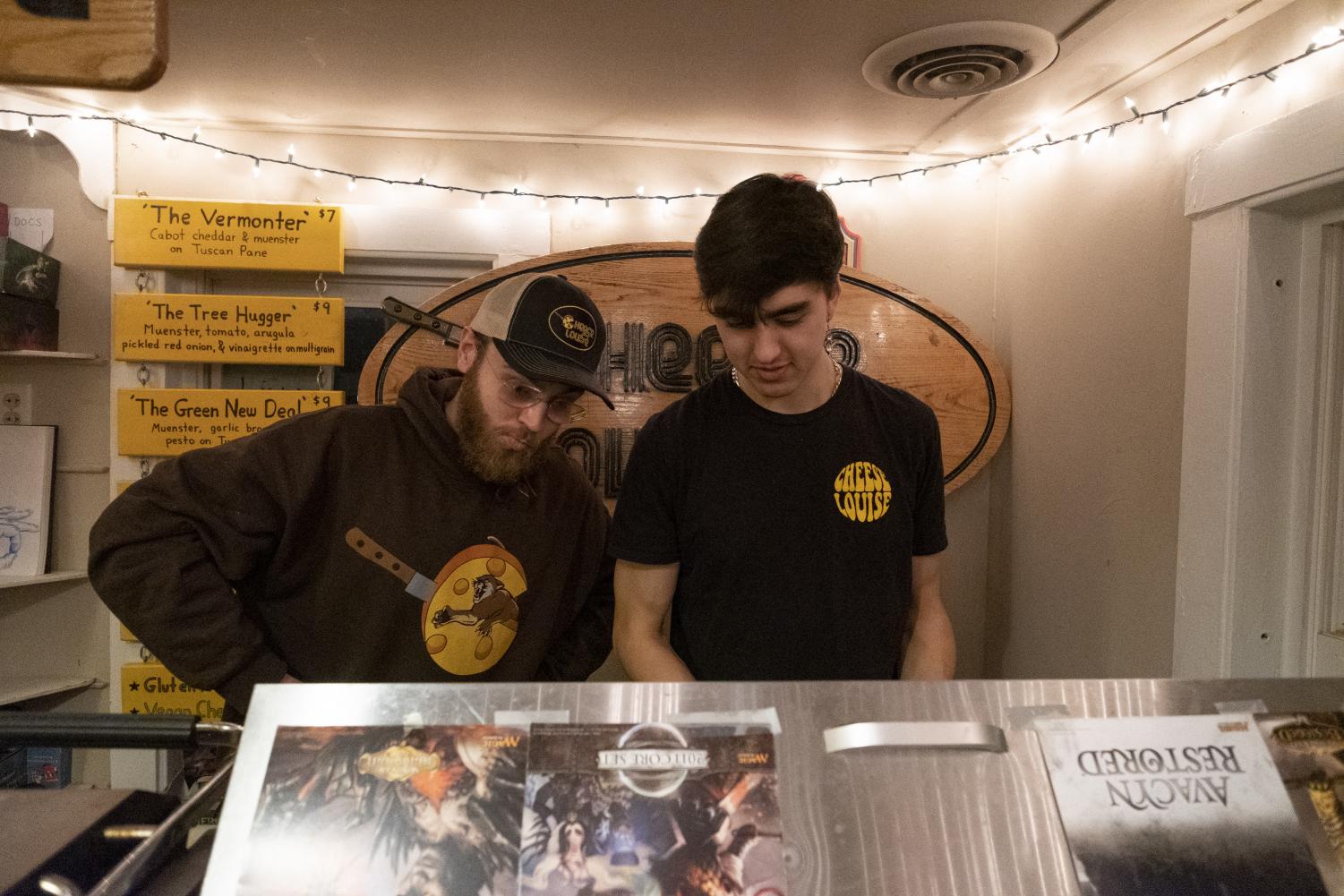 Just down the street from where Cheese Louise had been parked is Lucky Chinese Food Cart, which celebrates its 28th year of operation in October.
Even in the heart of winter, Lap Ninh, owner of Lucky Chinese Food Cart, can be found in his cart most days.
From working the counter to preparing food, Ninh runs his food cart completely on his own.
"It's just me," Ninh said. "It's a lot of hard work. A lot of hard work."
When asked about the Cheese Louise food truck, Ninh laughed, looking off for a moment to the spot where they used to operate.
"I think that it's, I don't know," Ninh said. "I don't know about it."
Though warned to leave the Royall Tyler Theater parking spot, Cheese Louise had no difficulty finding a backup location.
Gaudreault and his roomate/employee senior Jake Landry have been throwing so-called "speakcheesies" at their house.
Their goal is to "keep the brand alive, even in the dark months," Gaudreault said.
The future for the business is unclear, but for now, Gaudreault and his roommates  enjoy their artisan grilled cheeses comfortably in their Burlington home.