Emerge Vermont helps to bring more women's voices to the ballot
August 4, 2020
This year, neighbors, opponents and close friends, Gabrielle Stebbins and Tiff Bluemle join 36 other Emerge Vermont alums on the upcoming ballot for state representative. 
The democratic women running in the upcoming elections are equipped with the skills and support acquired through Emerge Vermont. "Emerge Vermont is an organization that recruits, trains and provides a network to deomocratic women who want to run for office," according to director Rep. Jill Krowinski.
Emerge Vermont offers three training programs, their signature training program, a candidate bootcamp and more recently a campaign staff bootcamp. 
"As we talk about the need for women to be at the policy table, we need them to be at the campaign table too, helping to make strategic decisions, and helping their female candidates run for office," Krowinski said. 
According to founder former Gov. Madeleine Kunin, Emerge Vermont's goal is to reach 50% women at every political level. "Vermont is very good as far as percent of women in the legislature, but we are not very good at a national, congressional delegation, or even local town government," Kunin said. 
The Emerge organization was started in California and is now a part of 29 states. Kunin said she saw a need to support and encourage women to join the political sphere. 
"It seemed that women still needed a sense of being ready, of being accomplished to run for office, women often underestimate their own abilities and need to feel certified that they are capable to run for office," Kunin said. 
Vermont has over 130 Emerge alums, and 38 women on the current 2020 ballot. 
One of these women is Tiff Bluemle. Through her work at Vermont Works for Women and Change the Story, Bluemle has worked for over twenty years advocating for opportunities and training for women in the workforce.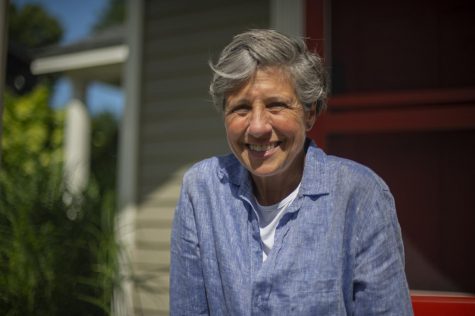 This advocacy brought her to the state house on many occasions. In May she began her campaign by attending Emerge's candidate bootcamp program via Zoom. 
"I think Emerge is a really valuable resource for women who want to run in Vermont as democratic women…they have a great track record in helping people to the point where they get elected," Bluemle said. 
Emerge focuses on teaching the tools and skills needed to run a campaign and providing a space to practice. 
"It was really helpful because each of us got an opportunity to try out our speech in front of other people, and we got good feedback…it was in the moment and we were practicing," Bluemle said. 
Bluemle said  having the support network of other women in Emerge gave a sense of togetherness that helped boost her confidence through the campaign process. 
"You can feel so alone. If I found something hard, well there were others that did too, it normalized the internal reaction I was having at different times to being a candidate," Bluemle said. 
Gabrielle Stebbins also saw the value in having a support network of Emerge "sisters" to rely on. Her experience in the state house stems from her position as the chair of the Burlington Electric commission and work with renewable energy in Vermont. Stebbins attended the signature training program last September.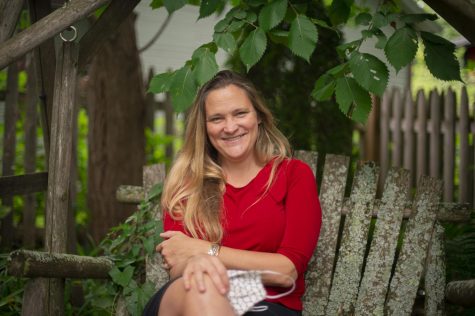 Stebbins said she appreciated the training program's attention to detail and purposeful questions. 
"It really walks you through all the different things you need to do, if it's developing more scripts, asking why are you running, what do you want to accomplish and what makes you unique, it really makes you focus in on the specifics of what needs to get done," Stebbins said. 
According to Stebbins she learned that running a campaign is similar to running a business, "You develop a budget, you figure out how many votes you need, what your time frame is, and you develop your team."
Stebbins said the Emerge training was crucial to her campaign process. "I would not have approached this campaign in as organized and as strategic a way as I am without the Emerge training," she said.
Kunin and others believe that Emerge is helping bring more women to the political table, and she states that "whenever women enter a space that women had never occupied before, something new happens."