Ski resorts grapple with COVID restrictions
October 22, 2020
Last March, Vermont's ski mountains were suddenly empty. 
As the coronavirus pandemic took hold across the world, crowds of skiers made their last descent and packed up their gear, unaware not only of their ski season's abrupt end, but of the next season looking fundamentally different.
Many of these skiers were students. The UVM Ski and Snowboard Club is "the largest ski and snowboard collaborative in the country," according to Ben Jerome, UVM SSC's Director of Communications.
Even the pandemic-induced changes to UVM's academic schedule, including an especially long winter break, had a silver lining.
"We actually have the opportunity to put on trips in that time, knowing that we're gonna have such a long section of time," Jerome said. "When we have such a long break like that… we have some wiggle room with what we're able to do."
The SSC hopes to host more events in the spring, depending on the circumstances.
At the club's first meeting for the 2020 fall semester, which was split into four groups for social distancing, Jerome said that the energy was different than in years prior.
Nevertheless, Jerome is trying to emphasize his own enthusiasm to members.
"Look, skiing's on, the mountains are open, there's gonna be snow, it's gonna be great."
The surrounding ski resorts certainly agree.
Jeff Wise, the Senior Manager of Communications for Vail Resorts, Northeast Region, explained that Stowe Resort has a plan in place that prioritizes the safety of guests, staff members, and the resort community.
Key to this plan is Stowe's reservation-only policy for ski passes, preventing disappointment for skiers planning last-minute trips.
"Going online and reserving your spot, that really sets us apart because we will have complete control of capacity levels at our mountains," Wise said.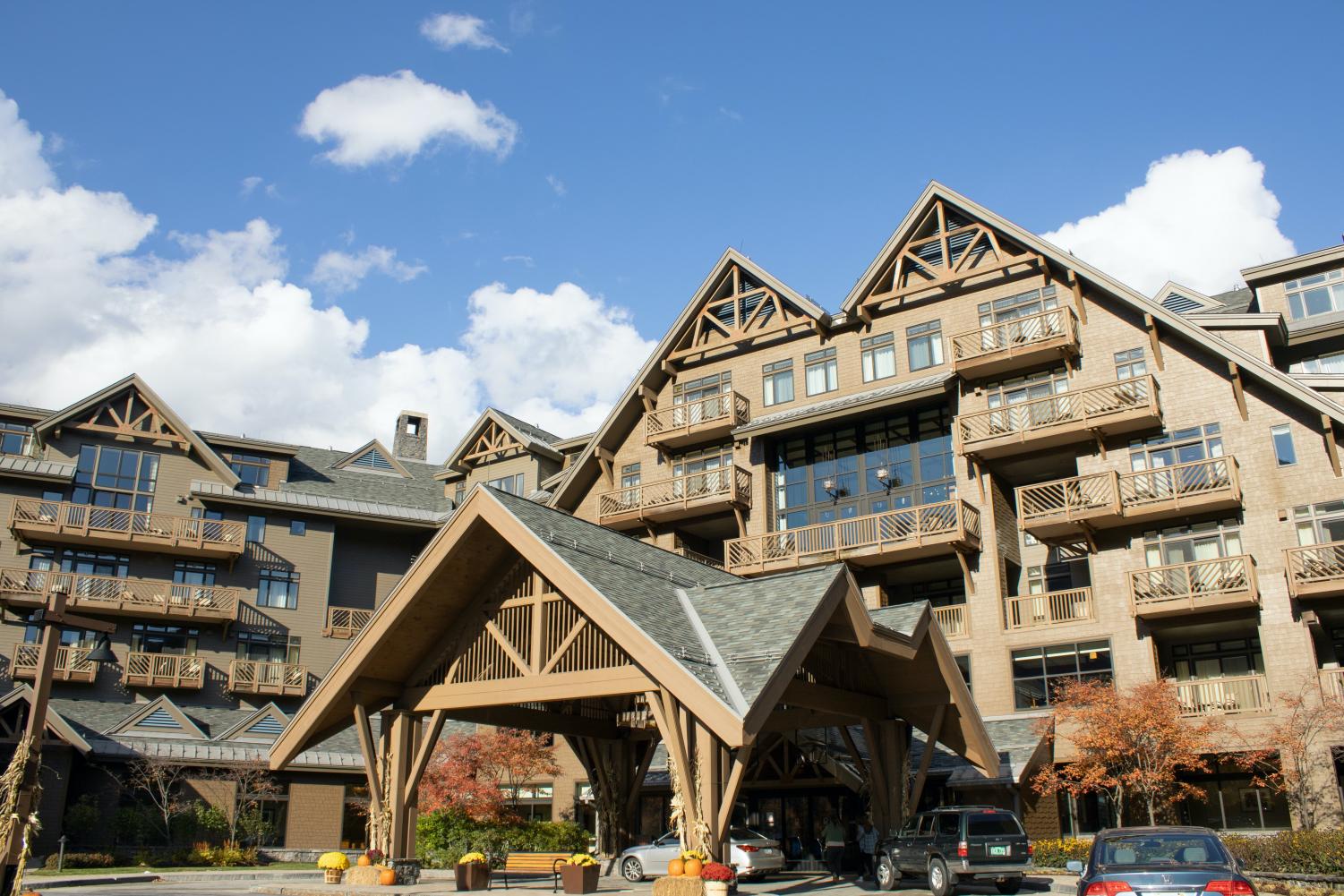 Holders of Stowe's Epic pass, also sold through the UVM SSC, will have priority access to reserve their spots on the slopes for the first two weeks of the season. Student skiers are an important customer group for the mountains, Wise said.
"Here in Northern Vermont, a significant number of our pass holders are college students," Wise said.
Despite UVM's extended winter break until February 1, 2021, Wise believes that Stowe will continue to host many students this season.
"Fewer people, including college students, are going to plan a ski trip out west where they would have to buy a plane ticket and fly," he said. "I think more Northeastern skiers and riders, including college students on break, are going to stay here in the Northeast where they could drive to the mountain."
Over at Bolton Valley, Scott Pellegrini, Director of Sales and Marketing, has seen similar changes in this year's plans.
Pellegrini said that executives have undergone "a pretty crazy technological revolution" over the last six months, including transferring most ticket orders online. 
"Our strategy is to remain agile, be reactive, and be proactive, but some things are beyond our control," Pellegrini said.
The size of Bolton may make it easier for these changes to be implemented, as larger resorts in the local marketplace have to worry about 20 different government entities, according to Pellegrini.
"I think for some of the bigger consolidated resorts, it must be a much harder thing to do. We only have to worry about the State of Vermont guidance," Pellegrini said.
For Bolton, this means limited aprés-ski nightlife and modified ski lesson formats, but Pellegrini also speculated that for UVM students, less time spent in in-person classes could mean more time on the slopes. He suggested that students could join remote classes from the lodge and take laps between their classes. 
"People have more flexibility with their jobs," Pellegrini said. "Students might be able to get in and join their class by Zoom from the property and take laps in between classes."
UVM sophomore Beatriz Altura is certainly considering the idea.
"I'll sit in the lodge and do class if it means that I can ski the rest of the day," Altura said.
Between resort reservations and limited club events, Vermont's ski season may look quite different this year. Yet, everyone involved seems optimistic.
"I'm incredibly excited to ski in Vermont again," Altura said.