Students on campus face mental health challenges
February 11, 2021
The coronavirus is often recognized by its common symptoms: fever, cough and shortness of breath.
But a less-talked-about symptom of the pandemic is affecting the UVM community as well: the negative effects of social distancing.
As UVM enters its second full semester during the pandemic, students and staff alike reflected on how it has changed aspects of life at UVM, and how the increased distance from others has affected them mentally.
Sarah Bassett, a sophomore early childhood education major, had mixed feelings about the pandemic's effect on her life.
According to Bassett, although the flexibility of asynchronous classes was nice, she explained. 
"I had a really hard time focusing on classes that actually met online [synchronously]," Bassett said.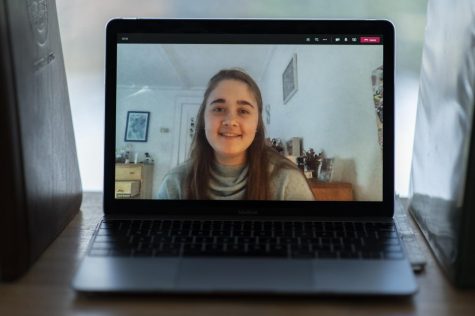 Bassett acknowledged that technologically-experienced professors made a difference in the quality of her online learning experience. Bassett said she felt fortunate to be a sophomore during this time, adding that being a first-year during this time could bring additional stress.
This stress, brought on by both the pandemic and the transition to college, was certainly felt by first-years on campus.
Annika Randall, a first-year nursing major, said that being a new student on campus made it difficult to determine her expectations for the year.
"It's hard because we don't have anything to compare it to, in terms of what college is supposed to be like," Randall said. "One thing that I think COVID had a really big impact on was my view of not only UVM but college in general." 
While Bassett said she appreciated the flexibility of online classes, Randall said she found the online modality of many of her classes "draining" and "discouraging," struggling with the lost transition between online classes and online homework.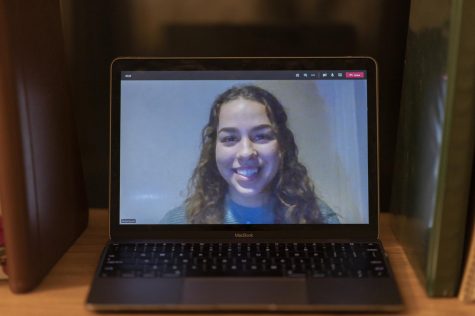 She also felt distanced from her professors.
In the spring 2021 semester, Randall said she aims to reach out to others as much as possible and to intentionally try to cultivate lost relationships with professors by going to office hours.
Dr. Shamila Lekka, a senior lecturer in the Psychological Science department, said she felt that professors' lost connections with students were the most difficult part of the pandemic's changes.
"Faculty are desperately trying to connect with their students," Lekka said.
In particular, Lekka pointed out that when masks conceal students' faces, they also conceal students' emotions.
"That was the most difficult piece for me…just getting a sense of how they were doing each day," Lekka said. "Not everybody is verbal, and they're not vocal enough to say 'Hey, I'm not having a great day.'"
Lekka noted that for shyer students, face masks can act "like an invisibility," preventing less verbal students from forming connections with professors. 
Lekka also said she noticed students' difficulties with a lack of physical interaction. 
"UVM students are very tactile; they hug a lot," she said. "I think for many students, that piece is a struggle. When you hug, you tell somebody, 'I see you, you matter to me.'"
While physical closeness with friends was eliminated, students also saw fewer opportunities for distanced hangouts.
In particular, Bassett said that she missed her time spent in dining halls, emphasizing the role that group size played in this loss.
"If we did go to the dining hall with friends, the chances that we could all sit together were so low," Bassett said. "As it got colder, it got harder to be in a bigger group."
Randall also struggled with the isolation of social distancing but emphasized the benefits of smaller, "more genuine bonds" due to spending more time within her residence hall.
"I did become really close with a smaller group of friends, like my neighbors," Randall said. "I don't know if I necessarily would have made those connections if we hadn't had the smaller social distancing limitations."
Bassett said another positive aspect of her experience was the relative safety she felt at UVM.
"How well UVM did [during the pandemic] was really unique, and I felt fortunate that I got to have as close to a normal semester as possible," she said. 
John Paul Grogan, the Director of Health and Outreach for the Center for Health and Wellbeing and the interim Director of the Counseling and Psychiatry Services team, discussed the variety of feelings that the new aspects of distance might bring to students.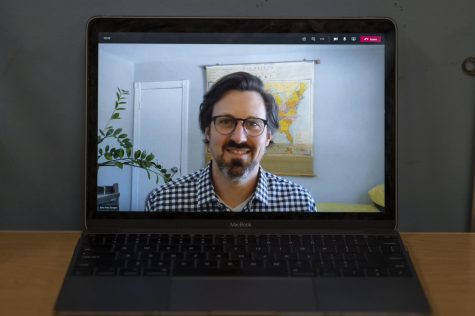 Grogan said some students have felt very acute and very specific experiences of grief and loss, both of loved ones and aspects of a previous life.
"There are a whole host of things that are just radically, radically different, and they all can have a cumulative impact on overall health and well being," Grogan said.
To lessen this impact, Dr. Lekka advised students to take care of their bodies through adequate sleep and exercise, quiet their minds, and evaluate their resources. 
"Anytime we feel a sense of hopelessness, we have to look up and assess the resources we have, and then the resources we need," Lekka said.