UVM alumna runs for Lieutenant Governor
November 3, 2020
For Molly Gray, Vermont always seemed to call her back, no matter where she went.
Gray, born in Vermont and raised on her parents vegetable farm in Newbury, Vermont, graduated from UVM in 2007.
Thirteen years later, she's running as the Democratic candidate for Lieutenant  Governor.
In an interview with the Cynic, Gray reflected on her  time at UVM, where her political awakening took place.
Her interest in politics began during the summer of her junior year at the University of Vermont when she interned for Senator Patrick Leahy. Her senior year she started working for Peter Welch as his executive assistant, moving to Washington, D.C..
"I had never left Vermont, I mean, talk about a farm kid in way over her head," she said.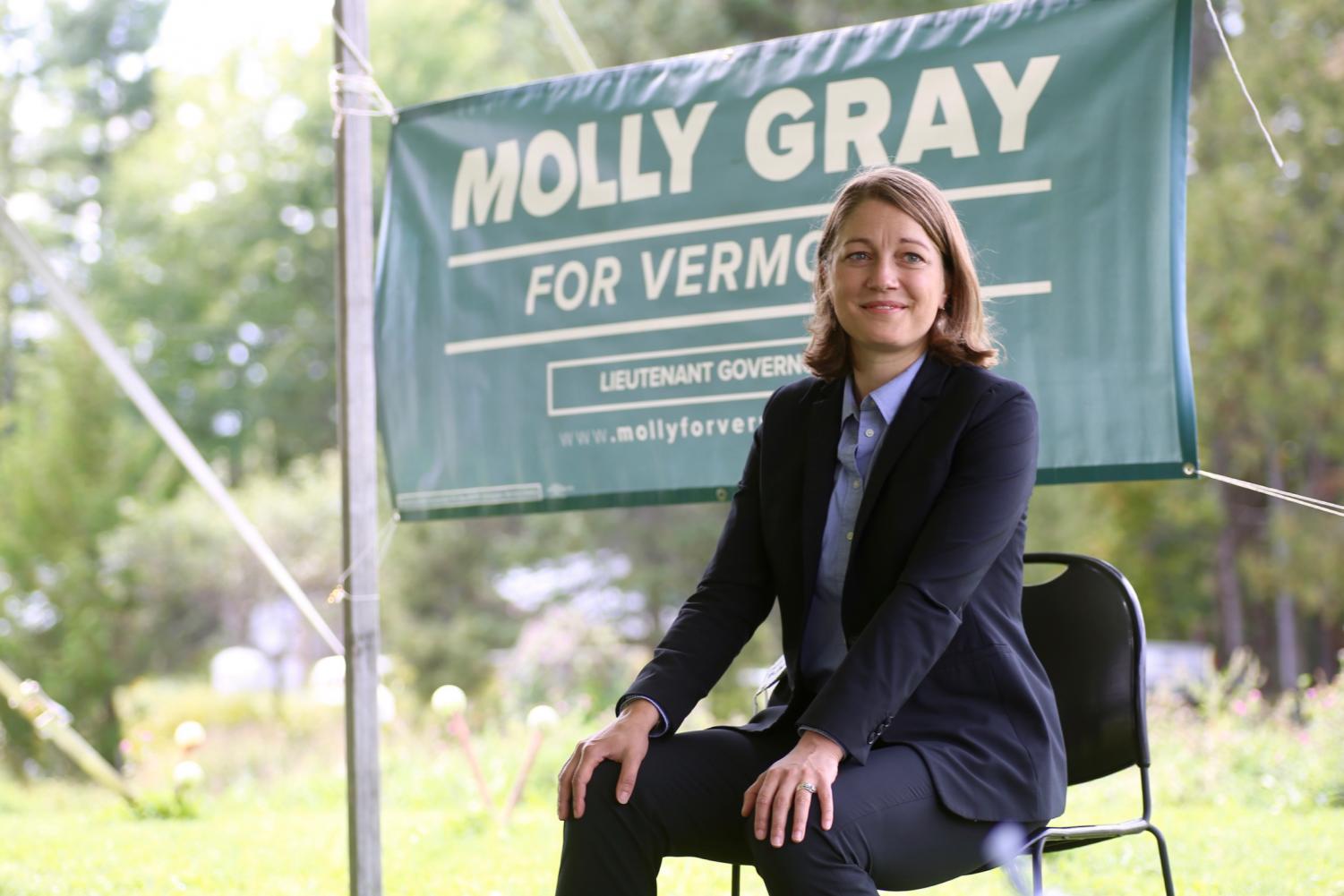 Gray majored in political science and international relations.
Former Vermont Governor Madeleine Kunin taught Gray during her time at UVM.
Kunin said she taught Gray in her "Women in Politics" class, and now proudly endorses her former student.
"I believe she is very bright and committed, and is proud  to be a native Vermonter, and cares deeply about the state," Kunin said.
When highlighting the importance of the Lieutenant Governor's role, Gray referenced Kunin's tie-breaking decision involving a bill about reproductive rights during her term as Lieutenant Governor prior to State Governor.
"It matters who we have in the position like the Lieutenant Governor's office when it comes to protecting the fundamental rights of Vermonters," Gray said.
Others at UVM also saw strong qualities in Gray.
Athletic director Jeffrey Schulman worked in the department when Gray was on the UVM ski team. He remembers her as a positive leader.
"She was a model student athlete… she had the respect of everyone," Schulman said.
After spending some time away from Vermont, she came back in 2011 to study law at Vermont Law School, Gray said.
Gray wanted to apply her knowledge of human rights to the local levels in Vermont after her years working across the state and serving as assistant attorney general.
"Again and again I started seeing basic inequity in access to housing, in access to childcare, in access to broadband and for me it kinda raises questions,"Gray said. "If we are going to keep a generation here in Vermont, or bring a generation back, or bring a new generation in, we have to address the constellation of issues and opportunities that are going to make Vermont a place to live and thrive."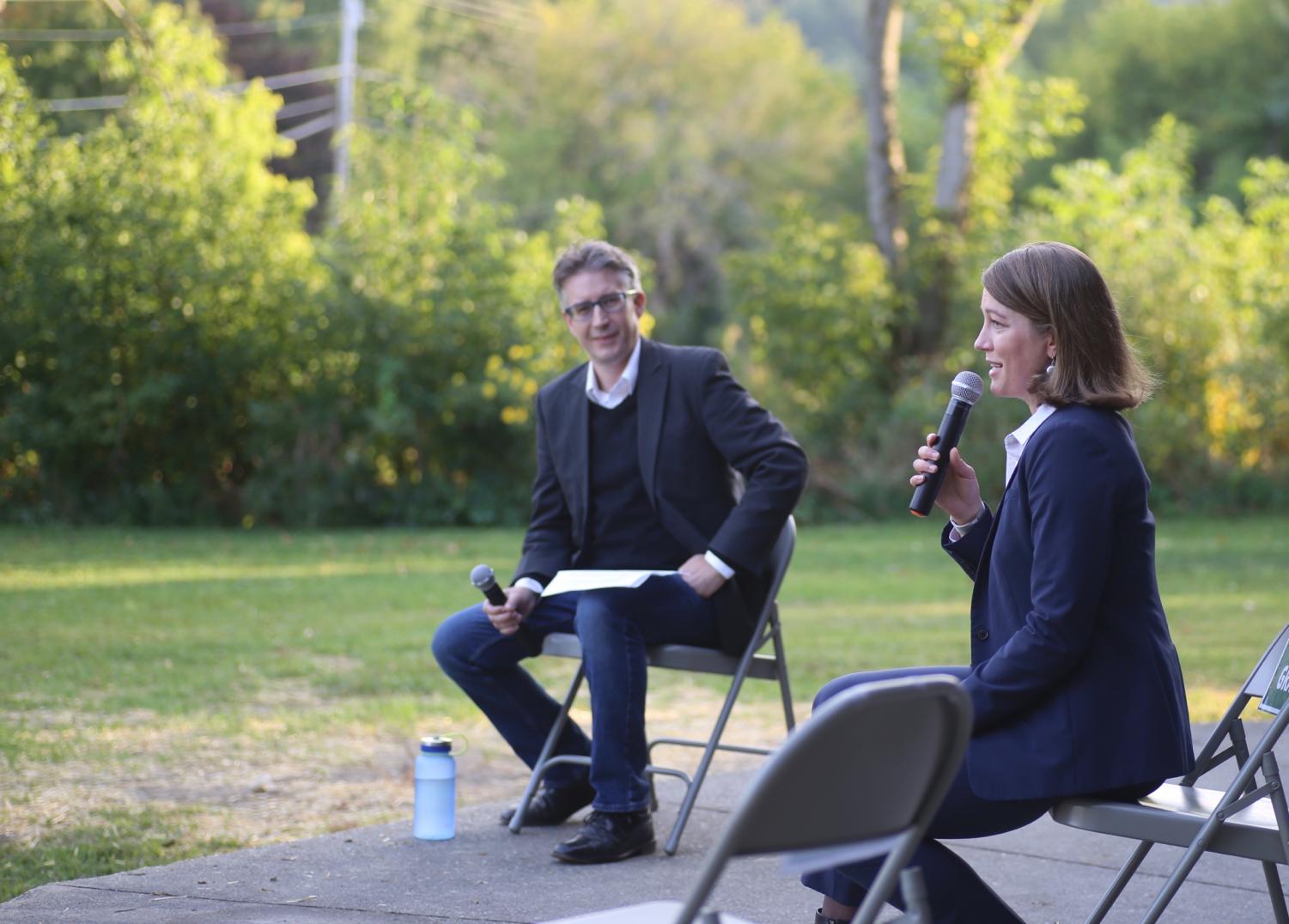 Now with the 2020 election day looming, Gray is hoping to combat these inequities through the position of Lieutenant Governor.
"The reason I got into the race is because of the demographic challenges," Gray said. 
She described the role of Lieutenant Governor as having three main parts. The first is to preside over the senate, the second is to be the tie breaking vote within the senate and lastly, to step in as the role of Governor in case something is to happen to them.
"I think the Lieutenant Governor's office and platform is uniquely placed to continue to address systemic racism as it exists," Gray said.
Gray said she will make sure the voices of individuals who are most greatly impacted by oppression are prioritized during conversations about criminal justice and racial justice reform.
In relation to this reform-centered platform, Gray believes that there needs to be conversations on demilitarizing the police.
Drawing on this point, Gray also mentioned discussing the possibility of prohibiting certain weapons in places that need investments in social systems and mental health support.
Gray hopes that her efforts have a lasting effect, no matter the outcome on Nov. 3.
"Most importantly I hope that this campaign has sent a message to women and girls across the state that government is accessible, that participation is possible, and that the government represents all of us," Gray said. "I think we have so much work to do to have the voices of underrepresented groups heard in state government."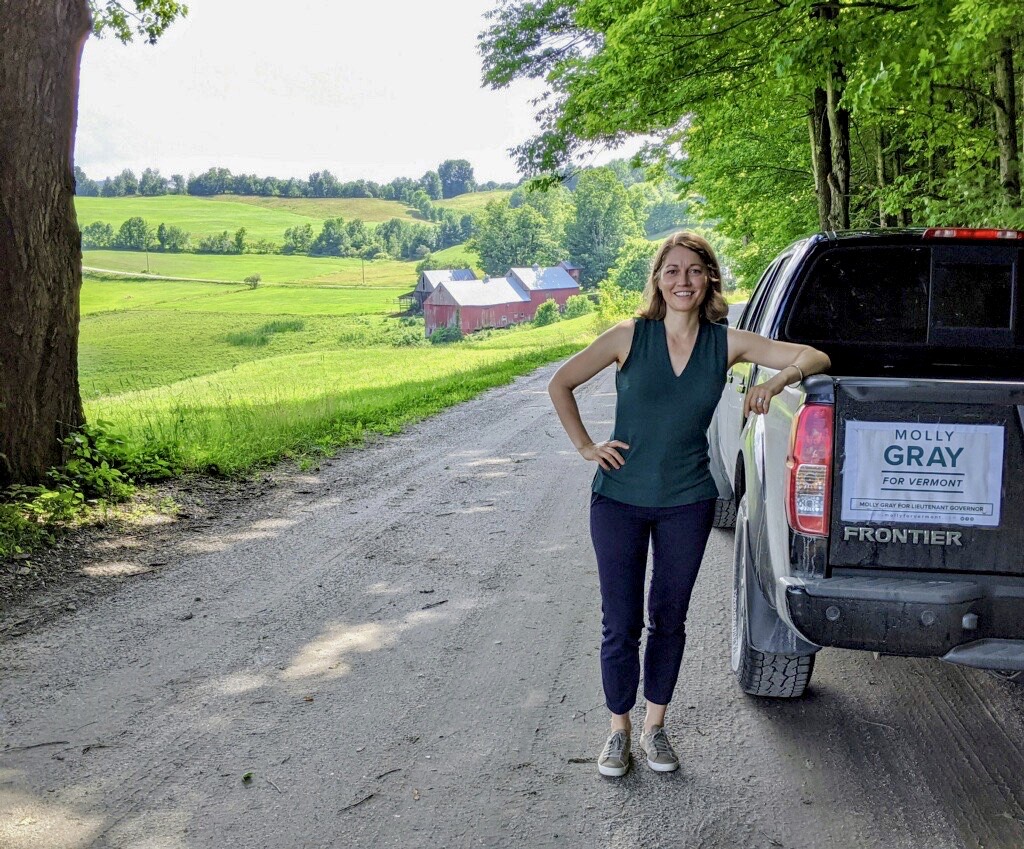 Despite her passion for policy, Gray said she did not vote in previous elections, including the 2016 election.
"I was young, and I didn't have a plan to vote," Gray said.
In reflection of Gray's voting history, she encourages young voters to make a plan to vote, emphasising that Vermont offers same day registration.
Gray wants young people who may choose to abstain from voting to understand that they are the future.
"We absolutely need your generation at the table, demanding climate action, demanding action on racism,"Gray said.
Gray said that this participation is especially important in a state like Vermont, the whitest state in the country.
"We have a lot of systemic issues," she said.
According to Gray, this election is monumental.
"Your vote is your voice, it gives you the opportunity to participate in democracy and shape it at a local level, the statewide level and shape it at the national level."