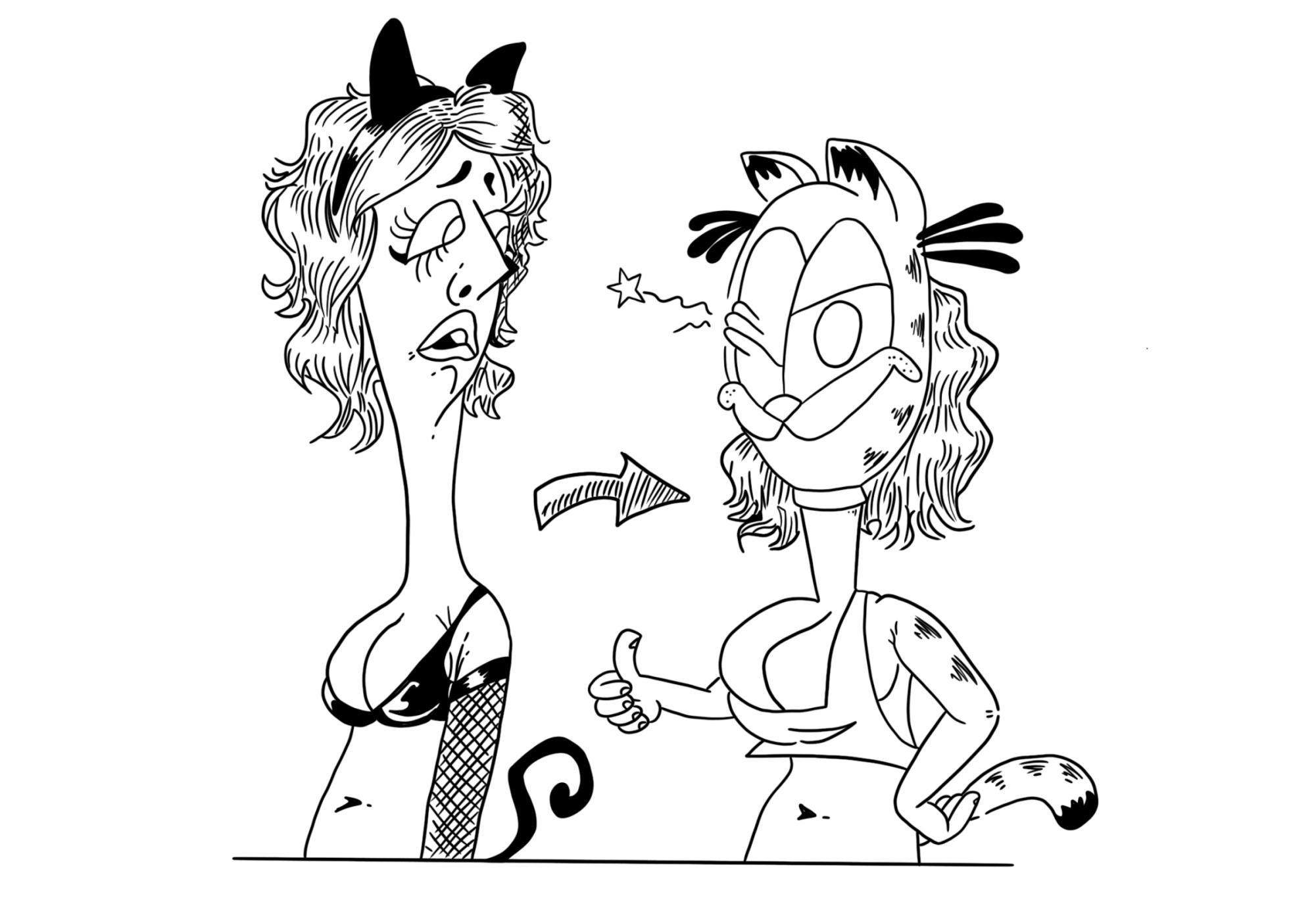 Andrew Slowman — Sexy Garfield
"Orange is the New Black." The cliché sexy black cat costume is too overused: go for a sexy Garfield cat cosplay instead.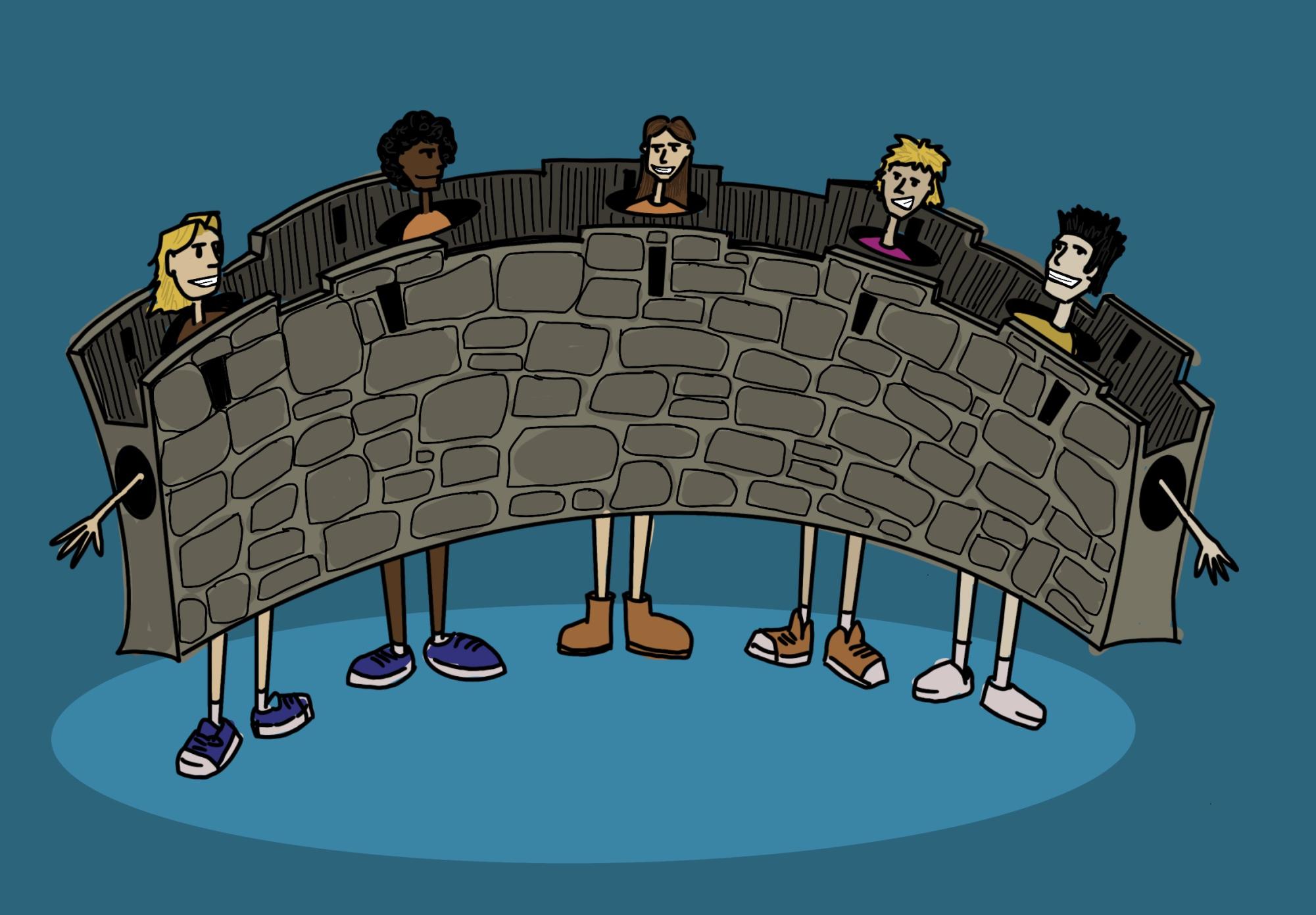 Stella Tavilla — The Great Wall of China
Get all of your friends—or your whole floor even—and stay connected all night long. This wonder of the world is the perfect way to get people's attention on Halloween.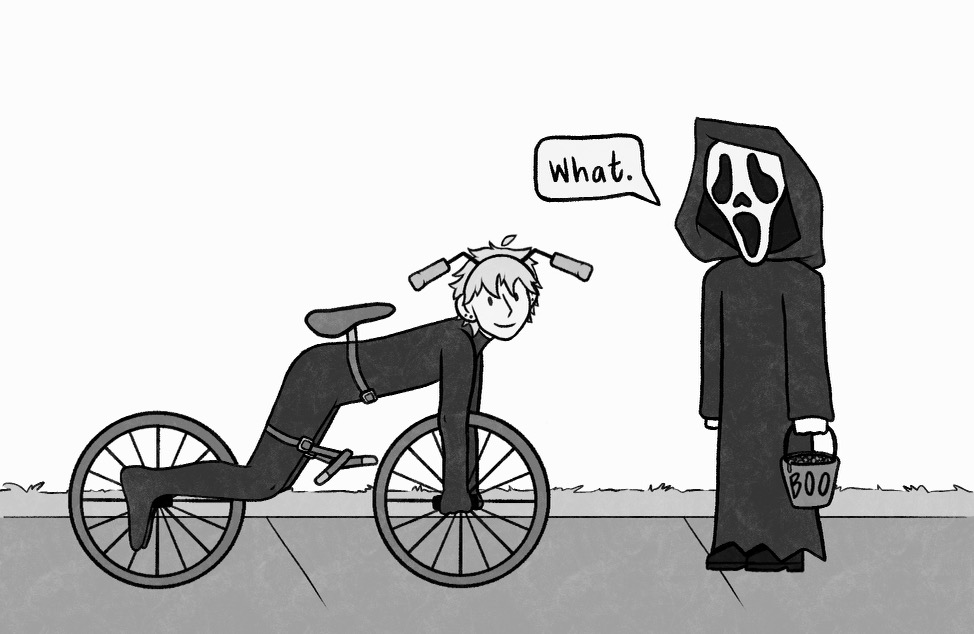 Alex Porier — A bicycle
Why walk when you can roll? With a bit of basic engineering, you can become your own transportation that your friends can use too. If you went out all bi-yourself, don't worry: this costume will draw in strangers from far and wide as you let them try out your two-wheeled ride.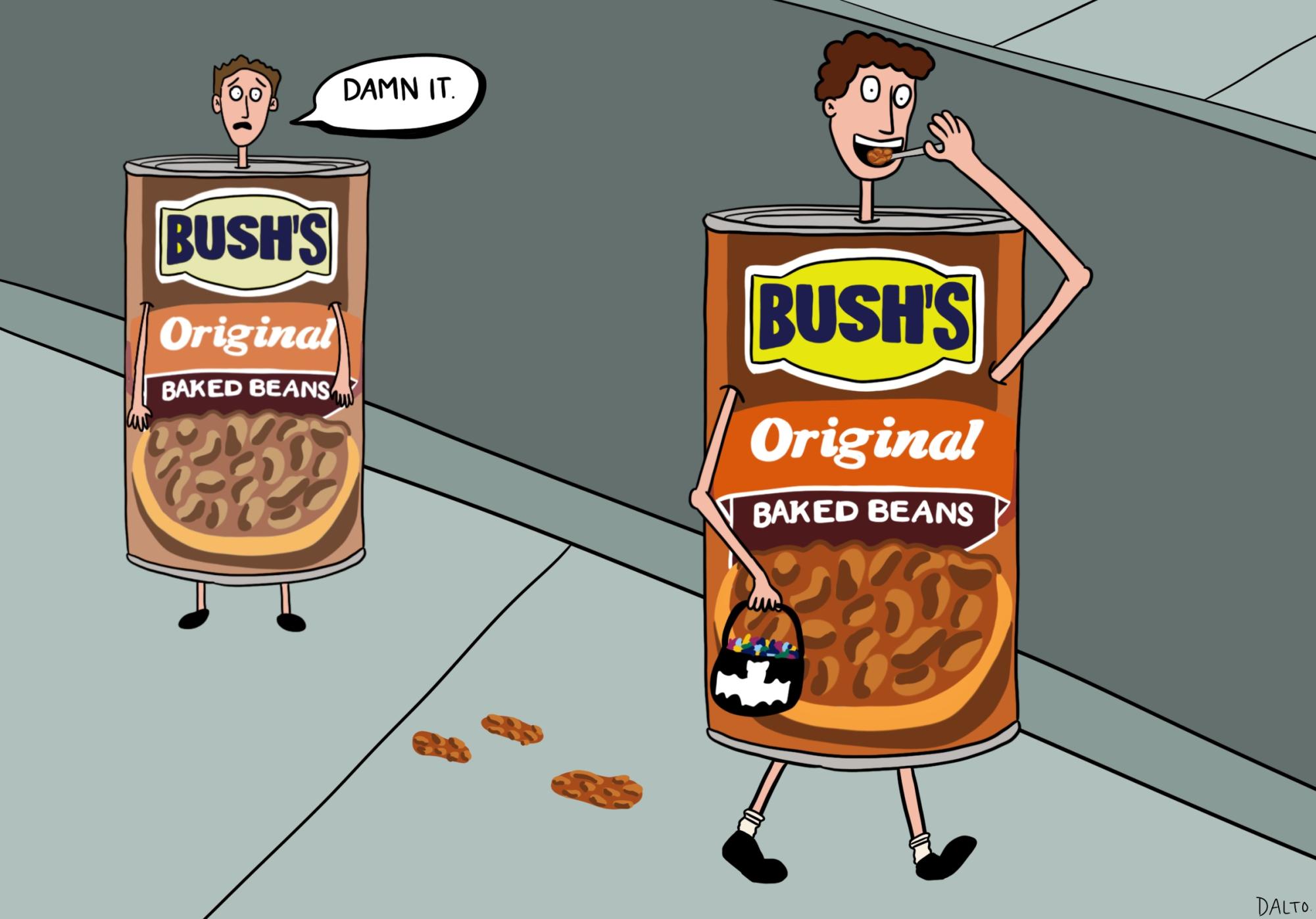 Molly Parker — A can of baked beans
Although at first glance this costume might seem a bit cumbersome and messy, its perks outweigh any doubts about it. Providing you with endless snacks and plenty of warmth to keep you partying all night long, this costume is your best-worst option this Halloween.