Junior dies unexpectedly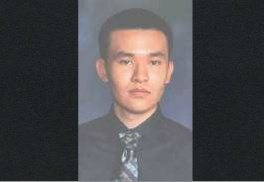 A student in the College of Engineering and Mathematical Sciences died unexpectedly  May 16, according to an email from vice provost Annie Stevens. William Matraw, III was a junior from Essex Junction, Vermont and graduated from Essex High School, according to the email.
"We extend our deepest condolences to Bill's family," Stevens said in the email. "Our sincere thoughts of care and sympathy are also extended to Bill's friends and to faculty and staff who were close to him."
Matraw was involved in the Institute of Electrical and Electronics engineers while at UVM, the email stated.
A Christian funeral will be held May 21 for Matraw at 11 a.m at the Vermont Korean-American United Methodist Church in Essex Junction, Vermont, according to the email. Visiting hours will be held May 20, between 2-4 p.m. and 6-8 p.m. at the Ready Funeral Home in Essex junction.