Northside Dining converted to "grab-and-go" due to understaffing
September 17, 2021
Northside Dining Hall on Trinity campus now operates as a "grab-and-go" market, causing frustration among students. 
Understaffing is a major contributing factor as to why Northside Dining Hall has been converted into a "grab-and-go" market, according to the Sept. 9 email from Melissa Zelazny, UVM Dining resident district manager. 
Lines during the first few weeks of school are fairly normal and they should resolve once people fall into a more regular schedule and night classes start, according to the email. Student workers and new staff have not started yet, which would help with understaffing issues. 
"We had to make a quick decision a couple of weeks prior to the semester to change the service style at Northside to a micro-market model due to the limited amount of culinary staff at that location," the email stated. 
Four UVM Dining employees told the Cynic they were not allowed to speak to the press. 
"We are not allowed to comment, but I can direct you to Melissa Zelazny, she is our district manager," a staffer at Simpson Dining Hall said when asked for comment. 
UVM Dining receives requests for media inquiries and they direct all inquiries to their central office in order to ensure accurate information is communicated, Zelazny's email stated.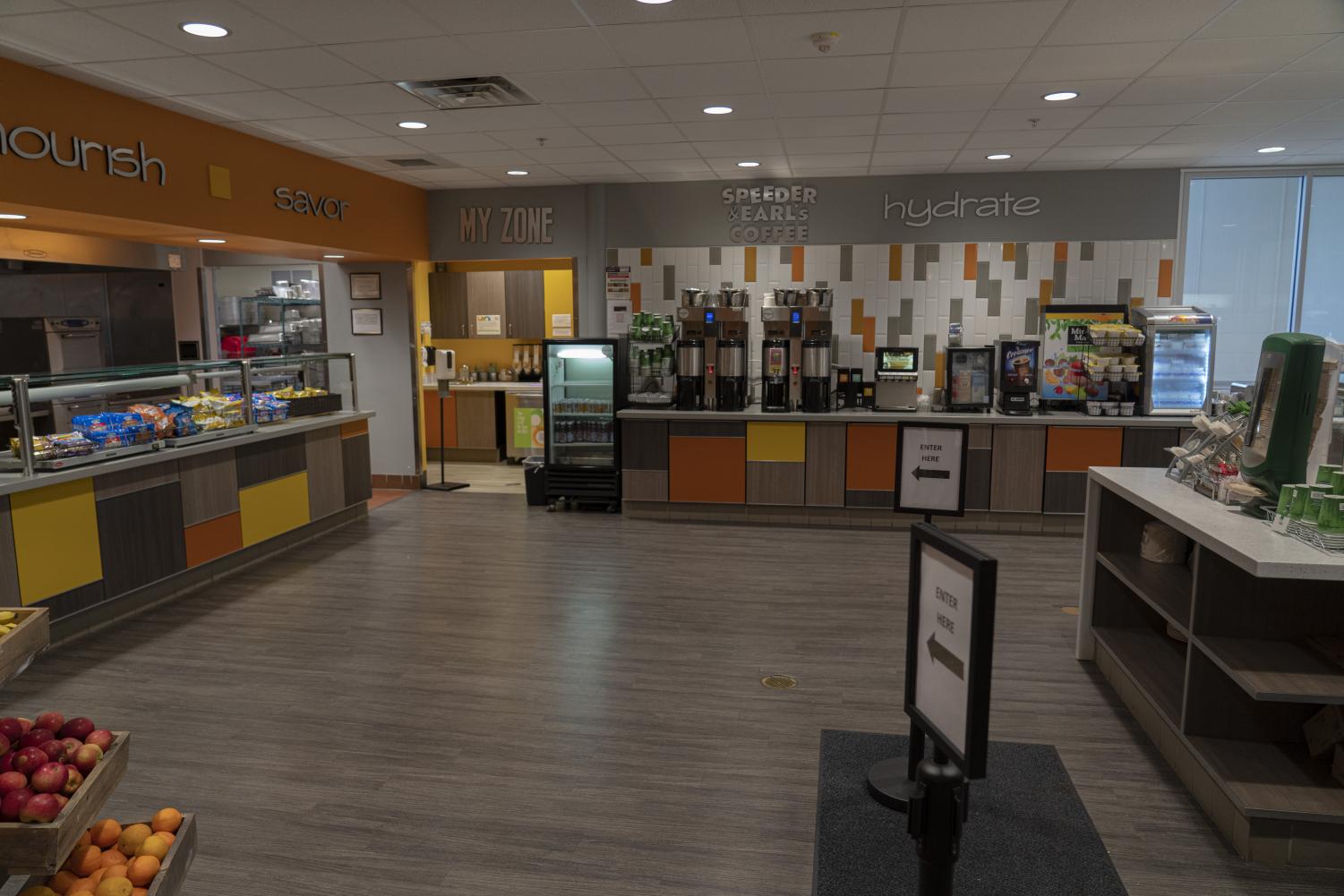 "I think one of the main factors [contributing to the lines] is that Northside Dining at Trinity is just grab-and-go and most people don't want to eat there so they come onto campus for a meal and that obviously adds more people to the growing lines," sophomore Jess Lefton said. 
With the newly implemented "grab-and-go" dining format, students can purchase five items with one swipe of their meal card. These items include salads, fruit, yogurt, cheese, crackers, sandwiches and heatable entrees, according to the Northside Dining website. 
Having been the primary food-source for students living in the Trinity dorms, this is a big change – one which several students have expressed disappointment in. 
Lefton said she was frustrated that a salad could count as an entree, meaning the students have to choose between that and a more filling option. She also said she's upset at the limited options available at Northside Dining Hall. 
"On a normal day I would have protein, salad, fruit and dessert but we're really limited in what we can have at Trinity," Lefton said. "My diet's definitely changed and not for the better, which is really frustrating."