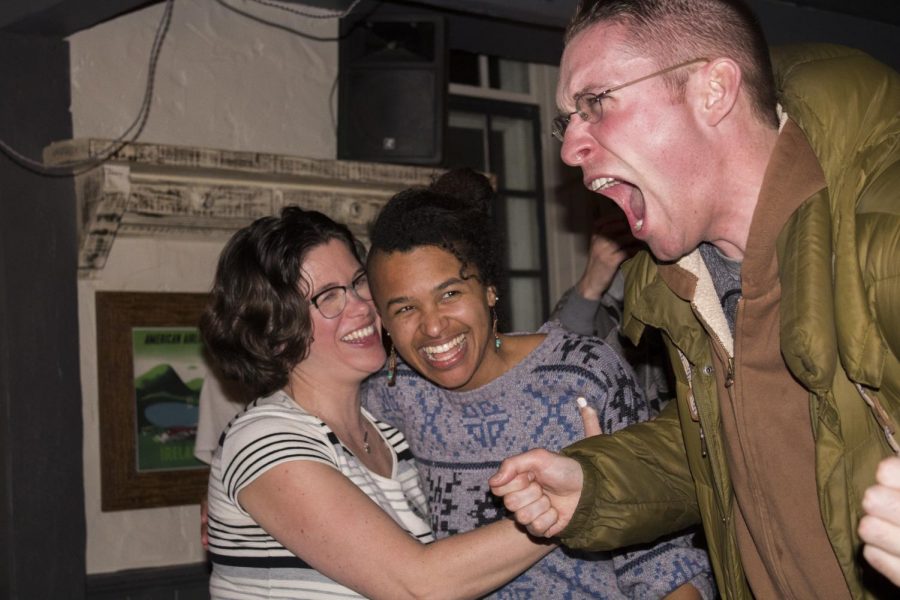 Progressives sweep Burlington Town Meeting Day 2020
March 4, 2020
The Progressive Party has secured a majority on the Burlington City Council after sweeping elections across the city.
In Ward 8, predominantly a student ward, Progressive candidate Jane Stromberg unseated five-year incumbent Adam Roof, a Democrat.
Meanwhile, in Ward 1, the other ward that encompasses UVM's campus, Progressive Zoraya Hightower won the three-way race, taking incumbent Sharon Bushor's seat and beating out Democrat Jillian Scannell, a senior and SGA president.
What happened in Ward 8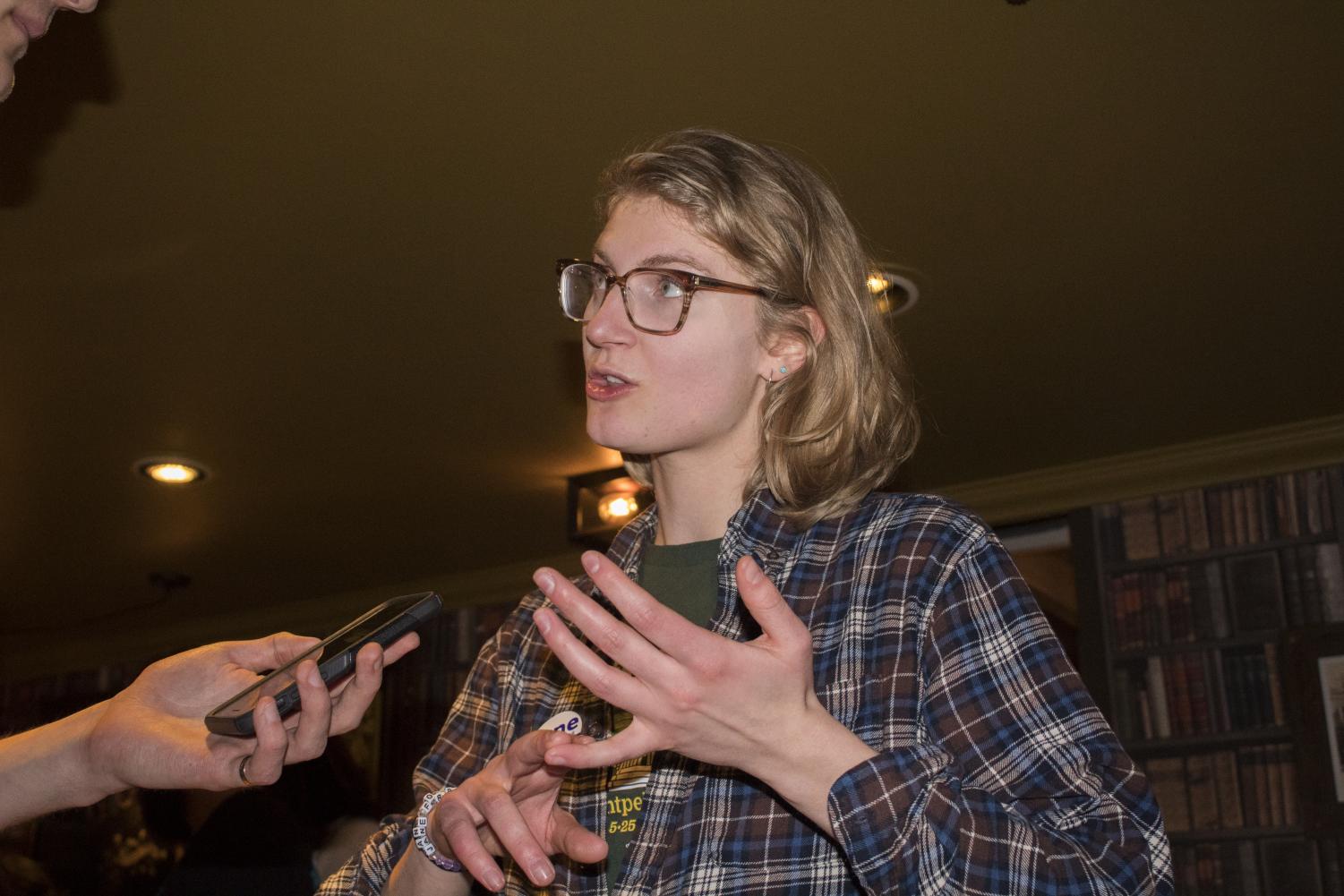 In Ward 8, Stromberg won with 635 votes to Roof's 427.
Stromberg graduated from UVM in 2018. In one month, the 22-year-old will start her new job as the Ward 8 City Councilor.
"I was prepared for the worst and so I assumed that we could potentially lose this race, and the fact that we won it, not only won it, but won it by such a margin is like unfathomable, I guess," Stromberg said. "I'm taking it in, it will probably take a week for me to take it in."
Stromberg said students were central to her campaign's success.
"That was the only thing that really made it so successful was the fact we had passionate volunteers on-campus and off-campus," she said. "They were all students who could relate to the issues I was talking about, and I could relate to them because I literally just graduated last year."
When asked what her victory means for students, Stromberg said: "It means that we can actually make change in a very radical way, and quickly. And also means that we are actually building a progressive movement."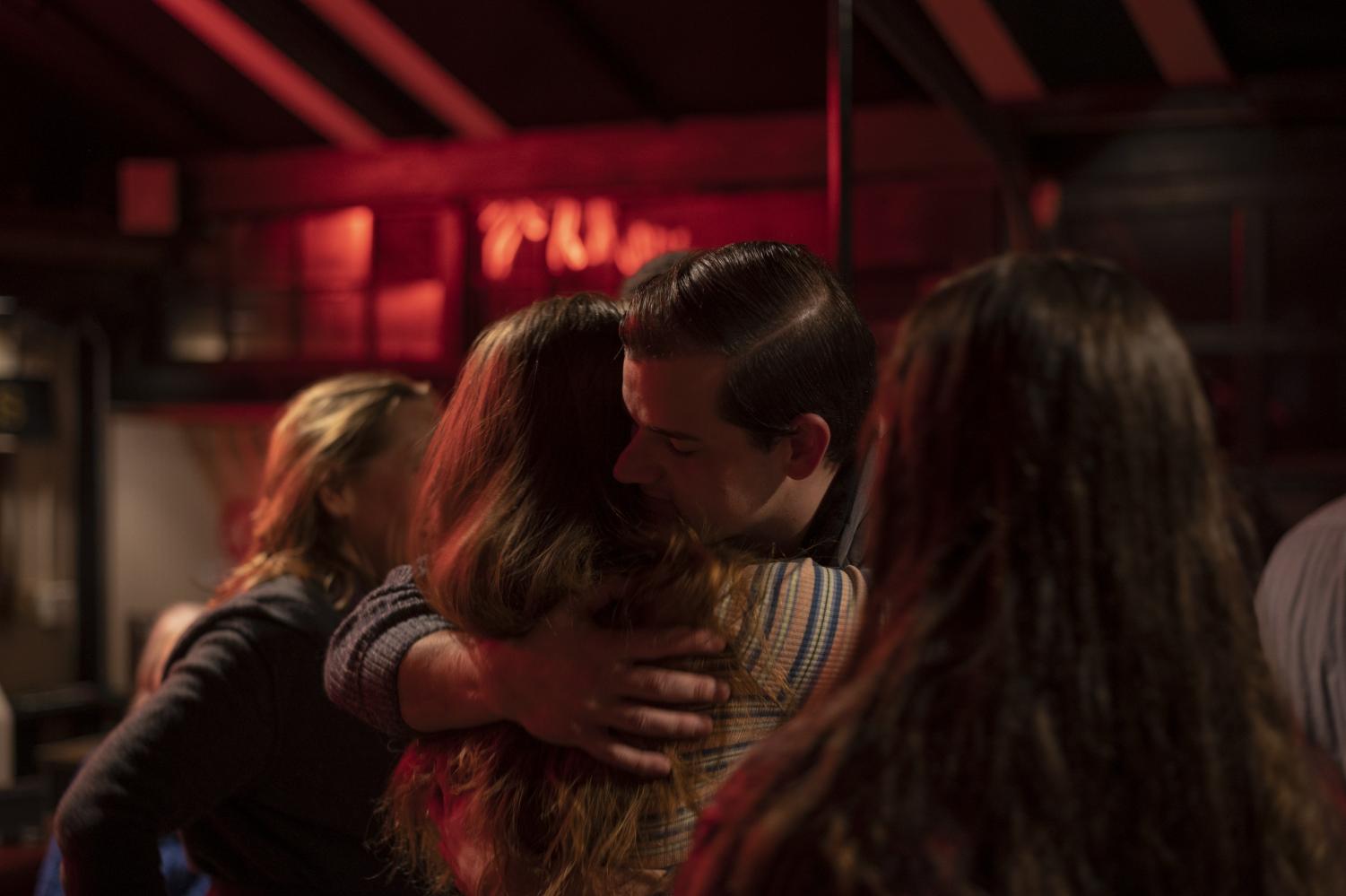 Roof, who has been the Ward 8 Councilor for the last five years, said although the loss was tough, he'll still support Stromberg.
"I have one more month as city councilor; Jane is now the councilor elect," he said. "I'll do everything I can to support her, because I still support, no matter what, my constituents in Ward 8."
Roof offered words of advice to Stromberg and said he respects anyone that is willing to step into the world of civil service.
"My advice to Jane Stromberg is to work as hard she has promised and I expect she will," Roof said. "I have a lot of respect for anyone who is willing to step into this world, it's hard."
For Roof, he'll be using his new found personal time to reconnect with his family and friends, but remains optimistic for Ward 8.
"What this means for the ward is that they have a new champion for things like the affordability crisis in Burlington, the climate crisis and public safety," he said.
As Roof gave a speech to his supporters and fellow Democrat candidates in Halverson's Upstreet Cafe, he could be seen wiping tears from his eyes.
What happened in Ward 1
In Ward 1, Zoraya Hightower, the Progressive candidate for the ward, unseated 30-year city council veteran Sharon Bushor.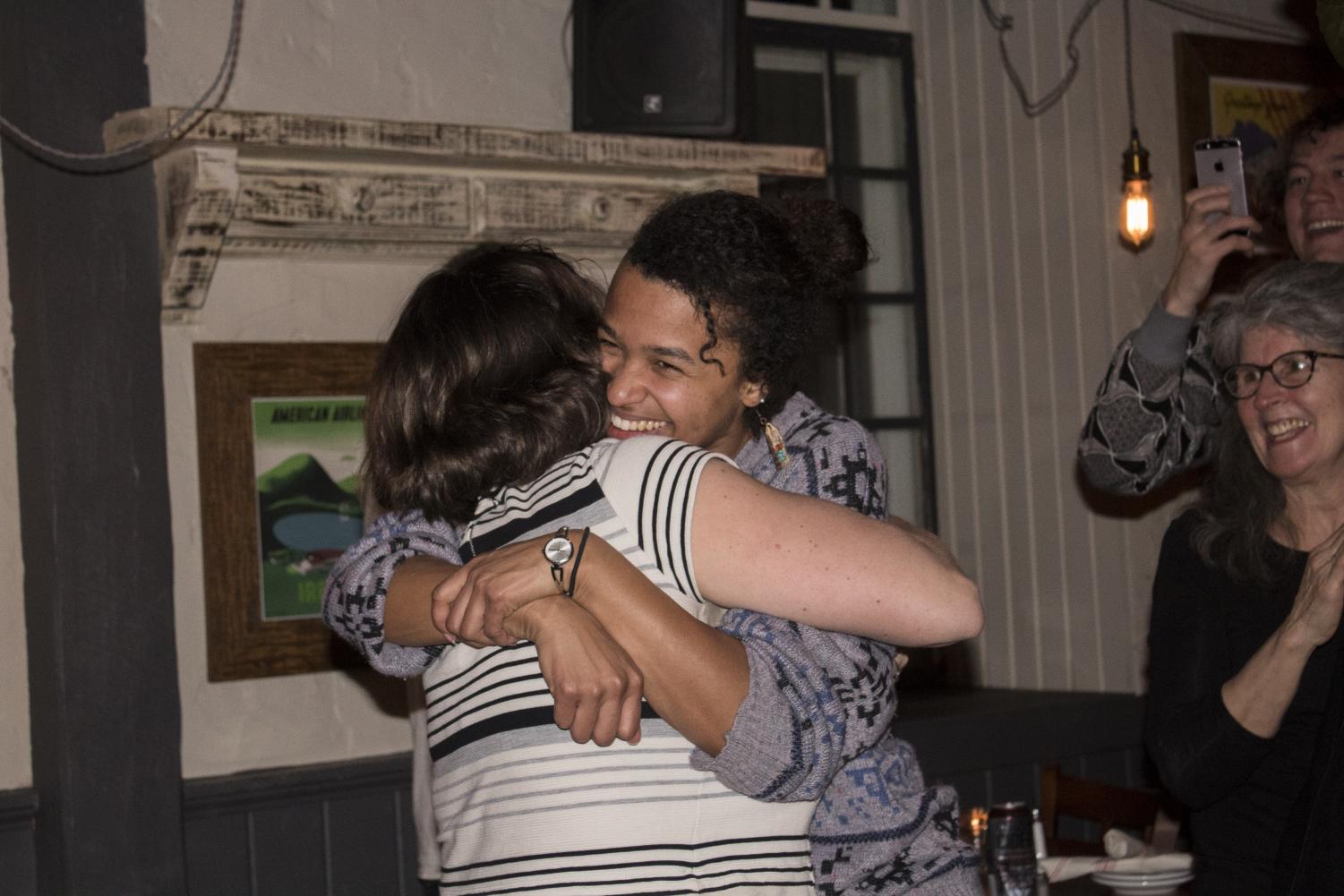 The race in Ward 1 was split three ways, with UVM SGA President Jillian Scannell, a senior, receiving the least amount of votes in the race.
Hightower said she still was coming to terms with winning.
"I don't believe it," she said. "I'm still waiting to wake up."
Looking ahead to policies she hopes to bring to the table, Hightower said it's all about improving the livability of Burlington.
"Housing, housing, housing. Transit, transit, transit. Labor, Labor, Labor," Hightower said.
Hightower said Burlington is often laughed at for its lack of diversity, but there is a diversity to it and she gets to represent that.
"Burlington as a picture of Vermont is actually quite diverse and to be able to represent that both in terms of the voters as well as city councilor, is great," she said. "I think class before race every time, but it's also great to have that."
Scannell said although she didn't win she's proud of the campaign she ran.
"I wouldn't have done anything differently," she said. "I'm really proud of the campaign that I ran."
Looking towards the future, Scannell said she'll be sticking around Burlington, despite graduating in May.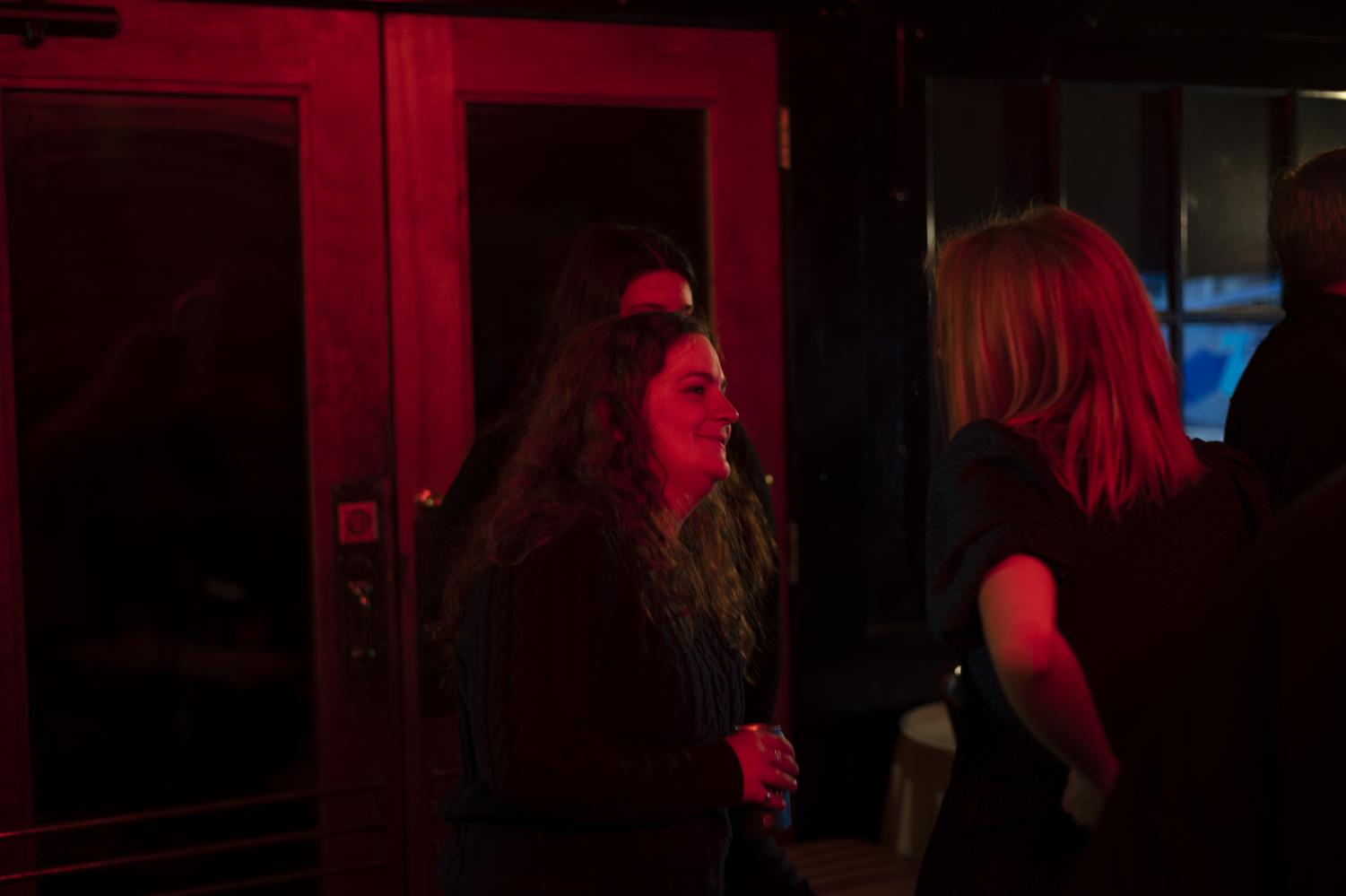 "I'm only 22, I have two midterms on Thursday, I know I have a lot more ahead of me than just this race," she said. "I'm really grateful for running it. I'm really grateful for the team that supported me through it, but it's just the beginning and I learned a lot from it."
Results from the rest of the wards:
Ward 2: Incumbent Max Tracy, a Progressive, has won against Democratic challenger Ryan Nick. Tracy received 1,211 votes to Nick's 529.
Ward 3: Incumbent Brian Pine, a Progressive, has kept his seat in Ward 3. He was unopposed and received 1,586 votes.
Ward 4: Democrat Sarah Carpenter has won, beating Independent challenger Ericka Redic. Carpenter received 1,517 while Redic received 263 votes.
Ward 5: Incumbent Democrat William "Chip" Mason has won to keep his seat from Progressive Nate Lantieri. Mason received 1,212 votes while Lantieri received 1,027.
Ward 6: Incumbent Karen Paul has won to keep her seat. She had no opponent.
Ward 7: Incumbent Ali Dieng, a Progressive will keep his seat. He ran unopposed.
Now, Progressives control 7 out of the 12 City Council seats.
Cynic News Reporters Lilly Page, Sam Garbus and Dylan Streb contributed to reporting. Assistant News Editor Zoe Stern contributed to reporting. Photo Editor Stephan Toljan contributed to reporting. News Editor Sawyer Loftus contributed to reporting.