Students demand change amid claims that UVM Athletics mishandled sexual assault investigation
October 13, 2020
Nearly two weeks after UVM Junior Kendall Ware came forward about UVM Athletic Department's gross mishandling of her sexual assault investigation, students are calling for systemic change, asking for the director of athletics to resign.
Ware and seven other female athletes from other universities are suing the NCAA for failing to protect them from sexual assault. Though originally unnamed, Ware decided to come forward in a Sept. 23 Burlington Free Press article to be a voice for other survivors and to push for change at UVM.
"The Athletic Department, just as a whole on this campus, has this culture that's been created,"  Ware said. "And they have this power, whether that's like the male athletes on the men's basketball, men's hockey teams, or the actual admin."
Now, Ware and others are calling for change in what they see as a corrupt system that gives preferential treatment to some male athletes over other female athletes. 
"I felt really alone throughout my reporting experience because I didn't feel like this had happened to anybody else. But one of the key components of the lawsuit against NCAA is that this does happen to everybody else," she said. "My story is not uncommon."
Since the article about Ware's experience was published, other student athletes and UVM's Student Government Association have spoken up about how the Athletic Department needs to treat female athletes better.
Sophomore Sofia Wittmann, a student-athlete on UVM Women's Track and Field, started posting on social media the day after Ware came forward about resources for sexual assault survivors.
"Stand behind Kendall," one post from Sept. 24 read. "Reach out to the survivors, women and student athletes for whom this may have triggered previous trauma. We feel helpless, terrified and betrayed." 
"
I felt really alone throughout my reporting experience because I didn't feel like this had happened to anybody else. But one of the key components of the lawsuit against NCAA is that this does happen to everybody else. My story is not uncommon.
— UVM Senior Kendall Ware
Wittmann said as a female survivor herself, her initial reaction to reading Ware's story was fear.
"We felt like our Athletic Department didn't care about us," Wittmann said. "We felt that we're supposed to have this really strong support system through athletics and they did not do their job to protect a female varsity athlete."
Wittmann said she hasn't had much personal experience with the Athletic Department to say whether they favor certain teams over others, but that Ware's story raised concerns.
"It makes me wonder if a person on a less profitable team comes forward about an assault again," Wittmann said. "Will our Athletic Department support them?"
Ware's experience forced her to reckon with the same questions. 
"I don't know if it is just because they are such a revenue-producing sport that the Athletic Department tries to do everything they can to protect their players," she said. "Or if it's just the culture of the Athletic Department and knowing that basically, any men's team is going to be protected over a female." 
According to a statement from UVM Spokesperson Enrique Corredera, sexual conduct is taken seriously at the University and in the Athletic department, and policies are clearly outlined to students through the department's Code of Conduct. 
"While we are legally prohibited from discussing the details of this specific situation, or any other case, I assure you that sexual misconduct of any manner is unacceptable and is not tolerated by UVM Athletics," it stated.
On social media, student groups and athletes voiced their anger alongside Wittmann.
An Instagram page called "Justice for Kendall" was created after the article was published, asking students to fill out a Google form to share their experiences with the Athletic Department and what changes they would like to see. 
"UVM wants our community to support a rapist," a Sept. 7 post by the account stated.  
Other groups including UVM's Union of Students, UVM Women in Business and UVM Leading Women of Tomorrow also signaled their support for Ware, commenting "We stand with you. #JusticeForKendall," on the newly created page. 
One student-athlete, Madeleine Kovacs, who's on the swimming and diving team with Ware, posted a screenshot on Instagram of an email she wrote calling on two Athletic Department administrators to resign.
"I am sure you have received multiple emails from distressed students regarding Kendall Ware and her coming-forward story," the email stated. "Kendall Ware was raped by one of your athletes and you failed to protect her."
The email demanded the resignation of UVM Athletic Director Jeff Schulman and Krista Balogh, Associate Athletic Director for External Relations & Communications.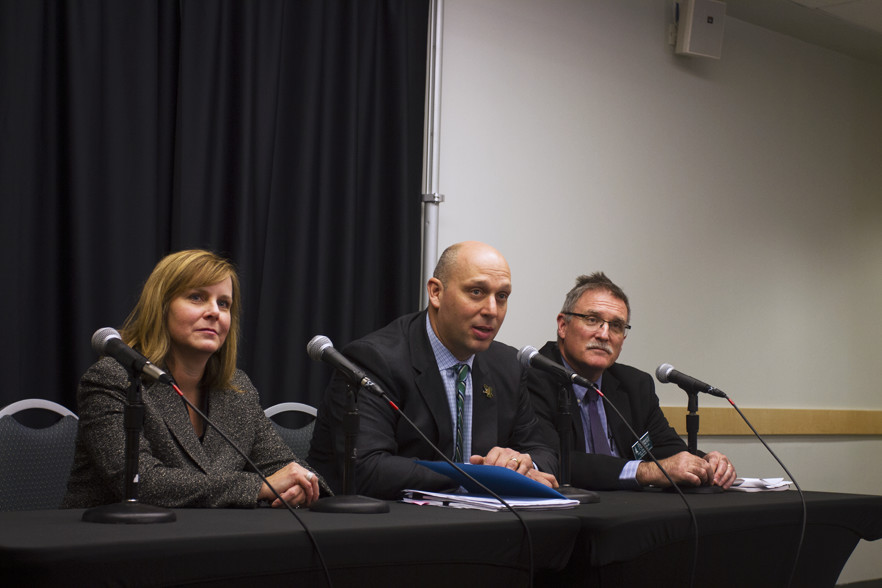 "We no longer feel safe under your jurisdiction. We do not believe in you," she wrote. "I firmly believe that you can ensure your student athletes' safety and well-being by leaving your job as Athletic Administrators."
Ware's attorney, Karen Truszkowski, said Ware could not comment on whether or not she thought the two directors should resign because it is a "political issue that Kendall is not going to be involved with."
Neither Balogh nor Schulman responded to the Cynic's request for comment. 
UVM's Student Government Association came out in support of Ware in an email sent to students Oct. 1. The group said they condemn the actions taken by UVM's Office of Affirmative Action and Equal Opportunity and included a link to resources for survivors.
Ware and other students speaking up are hoping the Athletic Department will look to reform the way sexual assault investigations are handled going forward. 
"I really would love to see policy change at UVM and the Athletic Department having less involvement, if any, in the Title IX process, because I think that having them involved really just creates this barrier for survivors."
Wittmann also hopes the Athletic Department will support survivors more in the future and actively listen to their student athletes. 
"We're looking for policy change," Wittmann said. "We're looking for accountability. We want to see a reassessment of our policies on sexual misconduct."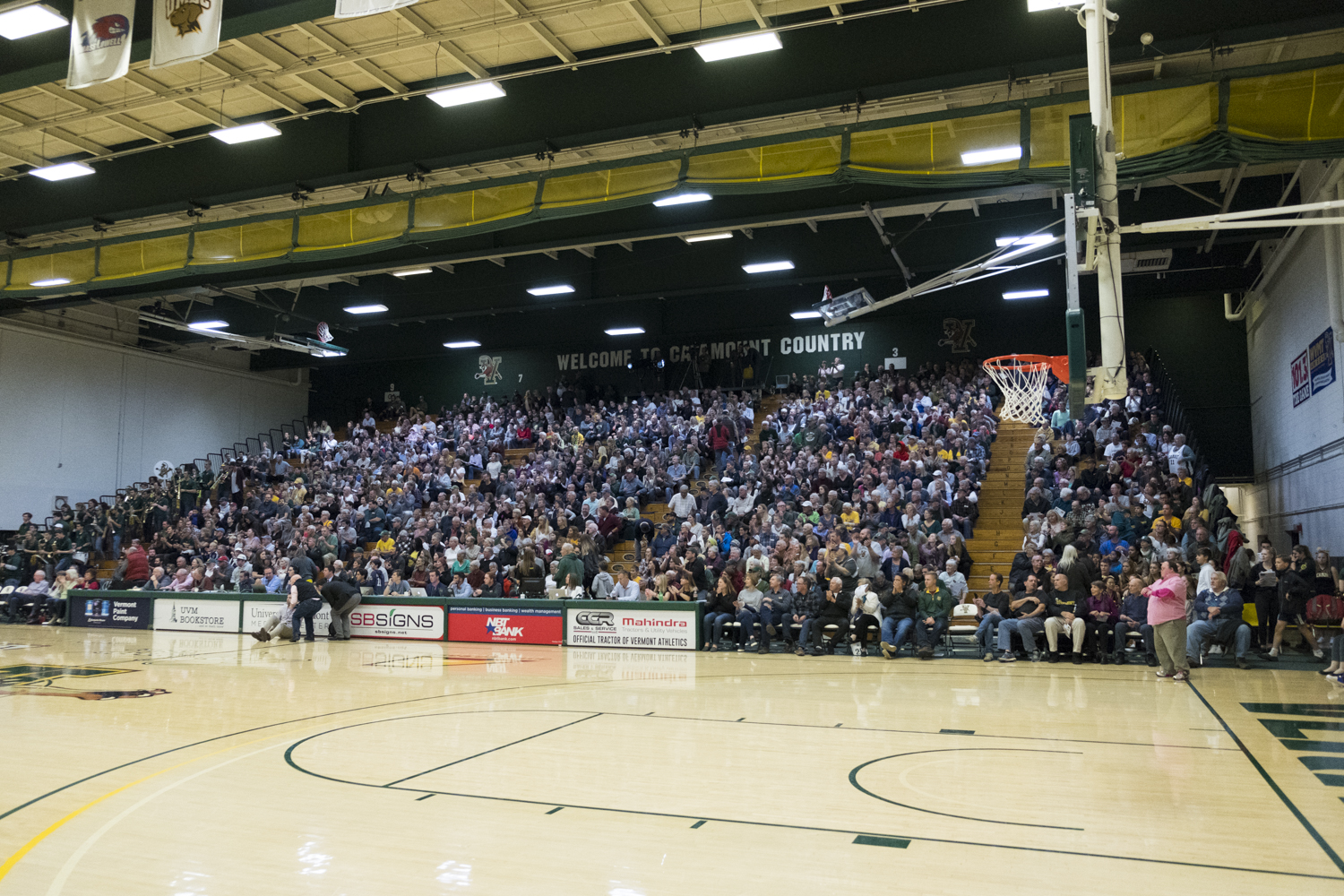 Ware first told UVM about her assault in October of 2019, roughly a month after it had happened, according to the Burlington Free Press article. 
In the months that followed, Ware said she was misled by members of the Athletic Department because her alleged rapist was on the basketball team.
She said UVM originally presented her with two options for an investigation: a formal and informal route. 
Ware decided to go with the formal route because the informal route, which both parties must agree to enter, did not include discipline for the player.
Several hours after meeting with members of the Athletic Department and telling them her decision, she received a call from an administrator from the office of Affirmative Action and Equal Opportunity.  
"The moment I first realized that the Athletic Department probably was not on my side was after I had given my formal statement to [the Title IX investigator]," Ware said. "And then like an hour later, I got that phone call saying it doesn't sound like you know what you want."
According to the statement from Corredera, once the Athletic Department becomes aware of a sexual misconduct allegation, it is immediately referred to the University's Title IX office which then takes full responsibility.
"At no time or in any manner is athletic status, gender, or sport a factor in determining responsibility or an appropriate sanction."
The next day, Ware met with the Athletic Department's Title IX coordinator who told her the informal route could actually lead to game suspension and mandatory counseling, in contrast to what she was originally told, according to the Free Press article. 
After deciding to pursue the informal route for this reason, Ware was again told something different, this time by an outside facilitator: the informal route could in fact not lead to game suspensions or mandatory counseling, according to the article.
After Ware realized she had been misled, her mother, Marcie Ware, spoke with Balogh, who told Ware the informal resolution couldn't include game suspension because "that wouldn't be fair" to the player's teammates and "the community that comes out and watches him play," the article stated. 
Ware said as a student athlete even before her assault, she feels like the UVM Athletic Department values the men's basketball team over other athletes, recalling one instance last year when student athletes were asked in a survey which athletic gear brand they wanted to switch to. 
"And there was like an ongoing joke throughout the Athletic Department," Ware said. "Oh, everybody put that you're on men's basketball. So your opinion will really be valued."
Because she was formerly in a relationship with the basketball player, she said it had always been obvious how much the department gave the team preferential treatment. 
Ware said she has witnessed the Athletic Department and greater community put the team on a pedestal, so she was apprehensive to choose the formal route which would lead to game suspension for the player and subsequently affect the team. 
"I felt like that backlash would come on to me," Ware said. "And the community would see it as my fault that this person couldn't play and my fault that the team was performing in whichever way they were doing."
However, Ware said she hasn't received the negative response she expected, but rather has been overwhelmed by the positive response she has received since the article came out. 
"I think it's really great that people are circulating resources and that people are starting to talk about it because that was the whole point of coming forward," Ware said. "Sharing my story was to start a conversation and for people to realize that this happens everywhere."