Study abroad approved for first time since onset of COVID-19 pandemic
The Office of International Education approved the spring 2022 study abroad program, according to an Oct. 15 letter from OIE Director Kim Howard to applicants. 
Travel advisories from the U.S. Department of State, guidance from the CDC and global vaccination statistics influenced the decision, Howard stated in an Oct. 14 email.
"While health and safety are always paramount, no place (including Vermont) is without health and safety risks," the email stated. "If we believe those risks can be reduced or avoided, then we should consider proceeding." 
The OIE sent emails out to relevant applicants on March 30, 2020, June 1, 2020, Sept. 30, 2020, March 10, 2021, and June 15, 2021 to cancel the programs for the last three consecutive semesters and the last two summers of study abroad programming. 
The OIE strongly urged students beginning their study abroad during spring 2020 to return to the U.S. when the COVID-19 pandemic hit, but did not require them to return, according to a March 12, 2020 email. 
Applicants for this coming spring must meet multiple new requirements unique to studying abroad during the COVID-19 pandemic, including assumption of risk and COVID-19 spread reduction forms, the Oct. 15 email stated. 
Students and their emergency contacts must also attend a Microsoft Teams information session with Howard, according to the Oct. 15 email.
The OIE is enacting these additional requirements in order to best prepare students for studying abroad during a pandemic, which adds additional stressors, Howard said.  
"There will be some students and parents who will decide, 'yep, this is not the right time for us to study abroad,' and that's okay," Howard said.
Junior Paige Carpenter, planning to study abroad in Chile in the spring, said the uncertainty of next semester up until this point has held her back from preparing for her semester abroad, especially considering the time-sensitive nature of many steps of the process. 
"I'm scared that [if] you wait too long, then your passport doesn't come in time, or your visa doesn't come in time, or stuff like that, because no one really holds your hand," Carpenter said. "If [I] miss something, then I'll be here next semester even though they said yes, and that would be terrifying." 
Carpenter said she considered disenrolling from UVM and going abroad anyway if the program was cancelled.
The OIE did not approve every location. They made approval decisions based on each country's general safety, capacity and strength of the medical system, ease of entry, and level of support for students, Howard said.
The OIE encouraged students planning to travel to unapproved locations to defer or choose a different approved study abroad program, said Linda Damon, assistant director of the OIE. 
Bhutan, Kenya, Rwanda and Russia were notable examples of locations the University did not approve, Howard said. 
Applicant numbers within the program have decreased during the COVID-19 pandemic compared to previous years. Spring 2020 had 399 applicants, according to the Oct. 14 email, whereas spring 2021 saw 263 applicants. 
Howard said she is confident that UVM's study abroad program will strengthen again and expand following the COVID-19 pandemic. 
About the Contributor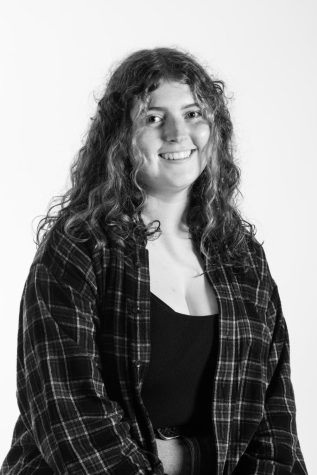 Halsey McLaen, News Editor
(She/they) Halsey McLaen is a junior from Groton, Connecticut, majoring in environmental sciences with a minor in reporting and documentary storytelling....