UVM women's hockey defeats RPI 3-2
UVM women's hockey swept Rensselaer Polytechnic Institute to open their season Oct. 1 and Oct. 2 as fans attended Gutterson Fieldhouse for the first time since February 2020.
On Friday, the Catamounts prevailed 3-2 in overtime thanks to sophomore defender Bella Parento's game-winning goal 1:56 into the extra period. On Saturday, the Cats won by a wider margin, as sophomore forward Natalie Mlynková's two goals led the Catamounts to a 4-1 victory. 
Head coach Jim Plumer praised his team's defense, which allowed just 26 shots on goal over the two games, he said.
Friday's opener was a tense back-and-forth affair. Sophomore forward Tynka Pátková opened the scoring with just over six minutes to play in the first period off a pass from Mlynková. Mlynková and Pátková are also teammates on the Czech national team.
The Engineers came out with renewed energy in the second period and scored twice in the first ten minutes to take the lead. Their advantage lasted just 22 seconds, however, as senior forward Theresa Schafzahl made it 2-2 with a one-timer past RPI goaltender Amanda Rampado.
That score held through the end of regulation, sending the game to overtime. Less than two minutes in, Alyssa Holmes collected the puck behind UVM's goalline and sent a pass up the ice to Parento.
Parento's shot sailed over Rampado's right shoulder and in to the goal to give the Catamounts the victory.
Senior Blanka Škodova started as the goaltender for Saturday's game. Sophomore goaltender Jessie McPherson, last season's Hockey East rookie of the year, started on Friday but left before the third period with an undisclosed injury. 
RPI tested Škodova in the opening seconds on Saturday and scored 20 seconds in, with forward Marah Wagner converting a rebound after Škodova made the initial save.
The Catamounts tied the game shorthanded just over seven minutes in. Mlynková received the puck from junior defender Sara Levesque, executed a toe drag to gain separation, and fired her shot past Rampado to level the score.
UVM took the lead five minutes later with a power play goal. Crisp passing in the offensive zone led to junior forward Lily Humphrey's goal with a clean one-timed shot.
Vermont kept up the pressure and added to their lead 58 seconds later. After first-year forward Evelyne Blais-Savoie's shot was saved by Rampado, Mlynková collected the rebound and scored from a tight angle to double UVM's advantage.
UVM gained more separation in the second period when Mlynková's pass from behind the net found senior defender Sini Karjalainen, whose shot from the slot beat Rampado to make it 4-1.
From there, Vermont's solid defending made for a comfortable final 30 minutes. Škodova finished with 14 saves to earn the win.
The two opening wins constitute a solid start to the season for the Catamounts, but they will face a greater test next weekend, when high-performing team No. 4 Colgate comes to Burlington for two games Oct. 9 and 10.
Still, Plumer said he found plenty of positives to take away from the opening weekend and looks forward to the rest of the season.
"This was a great way to cap off our opening weekend and this is the kind of execution our team is capable of," Plumer said. "I am excited to build on this successful opening weekend." 
About the Writer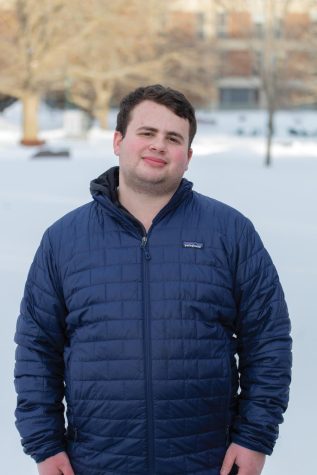 Matthew Rosenberg, Sports Editor
(He/him)

Matthew Rosenberg is a sophomore psychological science major. Prior to attending UVM and becoming Cynic sports editor, he served as a soccer...