Olivia Bowman and Kelsey Neubauer

October 5, 2016
Although the Black Lives Matter flag is no longer flying in front of the Davis Center, the discussion is far from over. The Student Life faculty hosted a "Blackout 2.0: Creating Space to Reflect and Heal" Oct. 3 in the Davis Center as an event centered around reflection, action and he...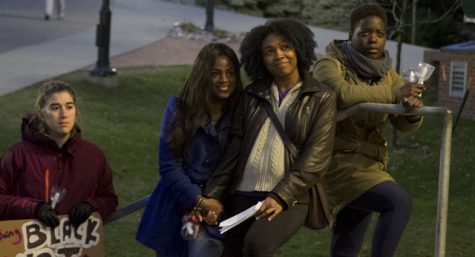 November 11, 2014

Filed under Campus, News, News Teaser
VICTORIA CASSAR The Vermont CynicStudents listen to various speakers during the candlelit vigil honoring victims of police brutality outside Bailey/Howe Nov. 9. Speakers included senior Connor Luong, Director of the Center for Cultural Pluralism, Sherwood Smith, and multiple other ALANA student leadersS...