Addie Beach, Senior Staff Writer

September 29, 2017
Even with unlimited time, creating a play is an overwhelming task for most people. But, participants in this year's Red Eye Drama festival have only 24 hours. The event will challenge small, randomly selected groups to write, direct and rehearse a 10-minute play, known as a "Red Eye 10," all...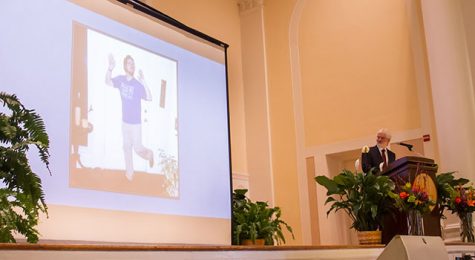 Kelsey Neubauer, Staff Writer

March 17, 2015
Teachers, students, friends and family of professor Dan Archdeacon  gathered in the Ira Allen Chapel March 10 to remember his life. Archdeacon was a graduate of Ohio State University. He began his career at the University of Kansas, and came to UVM as a professor in 1982, according to the UVM CEMS ...