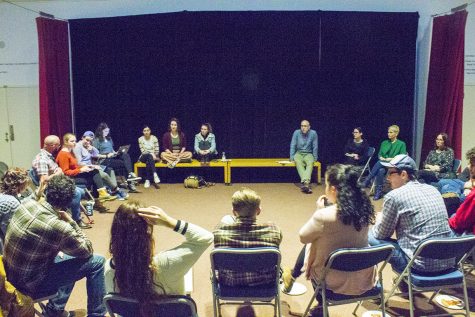 Carolyne Sandoval, Staff Writer

March 8, 2018

Filed under Arts, Arts Regular, Editor's Picks, Headliners
Amongst the whirlwind of costume fittings and script readings, the UVM theatre department is  re-evaluating itself. With 84 majors and minors and 13 faculty and staff members, the department is a tight-knit group, Gregory Ramos, chair of the theater department, said. "We are a predominantly w...
November 29, 2016

Filed under Campus, News, Vermont
Mental health professionals may be more likely to take on new white patients than black patients according to a new study. The study, conducted by UVM researchers, found racial bias in mental health services. Professor Lance Smith lead the team. "We noticed that 'Lakisha' was more like...